Spokane's new "boy mayor" David Condon (actually, he's almost 40) promised big changes for Spokane Police and City Hall. Indeed, he shook up the City Attorney's office, resulting in the dismissal of controversial Assistant City Attorney Rocky Treppiedi, reorganized departments and pushed a budget that cut city positions.
YOUNG KWAK PHOTO
---

Deanna Bunch, a teacher, wife and mother of two, competed in the Mrs. Washington pageant, emphasizing a platform about diabetes, which both of her daughters have.
She didn't win this year, but says she plans to compete again in 2013.
YOUNG KWAK PHOTO
---
Driver Justin Kirk does a burnout after a race at the Spokane County Raceway. Before a dispute with a private subcontractor quashed this year's schedule, the track was attracting hundreds of fans a week.
YOUNG KWAK PHOTO
---
Perry Stack drills a hole at the Galena Mine near Osburn, Idaho. Two people died at the Lucky Friday Mine in the Silver Valley in 2011, prompting regulators to temporarily shut it down, angering locals.
YOUNG KWAK PHOTO
---
Alisha Main feeds her son in West Central. This year, the Spokane Regional Health District analyzed how race, neighborhood, income and education affect the health of Spokane County residents.
STEPHEN SCHLANGE PHOTO
---
Whitworth-bred band Nude Pop won first place in the EMP Museum's annual Sound Off! competition in Seattle last year. The Spokane band went on to play Bumbershoot and Capitol Hill Block Party.
KRISTEN BLACK PHOTO
---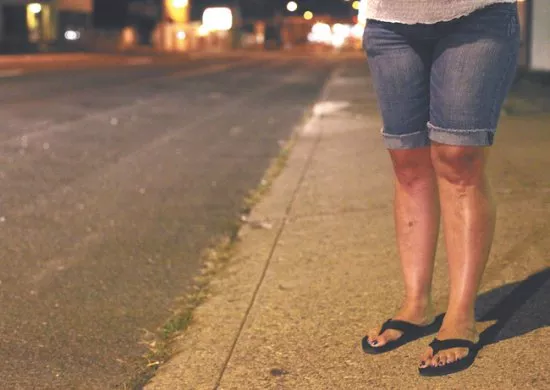 An unidentified sex worker stands on East Sprague Avenue on a summer night not long after police raided eight spas they said were fronts for prostitution. Some local health advocates say the busts drove more women to walk the streets, putting them in increased danger.
YOUNG KWAK PHOTO