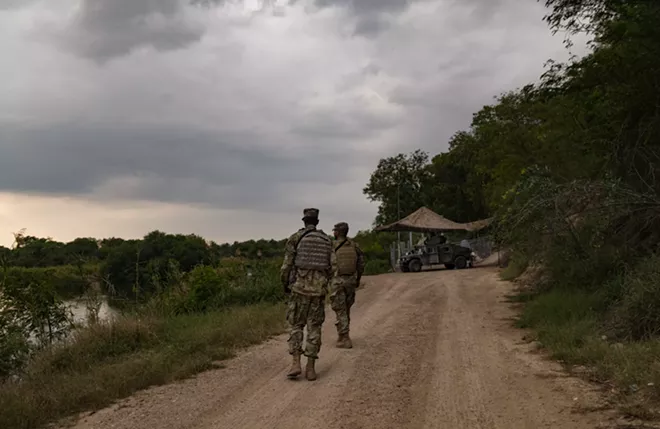 By Matthew Haag
© 2018 New York Times News Service
National Guard troops in five states will not deploy to the southern border, the states' governors announced this week, over mounting objections to the Trump administration's policy of separating children from their parents there.
The governors of Maryland, Massachusetts, New York, Rhode Island and Connecticut asserted their opposition by declaring that they will withhold or recall troops from the United States' border with Mexico.
President Donald Trump called in April for the National Guard to help secure the border, saying that thousands of troops were needed to stanch illegal crossings, even though they are at a 46-year low. Few governors outside the Southwest immediately embraced the plan.
"Until this policy of separating children from their families has been rescinded, Maryland will not deploy any National Guard resources to the border," Gov. Larry Hogan of Maryland, a Republican, said Tuesday. "Earlier this morning, I ordered our four crew members & helicopter to immediately return from where they were stationed in New Mexico."
Hogan and several of the other governors who released statements are up for re-election this year. Their decisions, while all in defiance of Trump's immigration crackdown at the border, were largely symbolic, as their states were not among those that had been planning to send large numbers of troops in the first place.
Gov. Gina M. Raimondo of Rhode Island said Tuesday that she had not been asked to send soldiers to the border, but if she were, she would decline.
"The Trump administration's family separation policy is immoral, unjust and un-American," Raimondo, a Democrat, said in a news release. "I will not deploy units from the Rhode Island National Guard to the southern border to support the administration's policy that is ripping families apart."
Gov. Charlie Baker of Massachusetts, a Republican, had pledged to deploy two Guard troops and a helicopter. But that plan was scrapped.
"It's cruel and inhumane, and we told the National Guard to hold steady and to not go down to the border, period," Baker said Monday.
Gov. Andrew Cuomo of New York, a Democrat, said he would not dispatch troops. "New York will not be party to this inhumane treatment of immigrant families," he said in a news release.
Gov. Dannel P. Malloy of Connecticut, also a Democrat, said he would not deploy troops if his state was asked to participate in anything "connected to this inhumane practice."