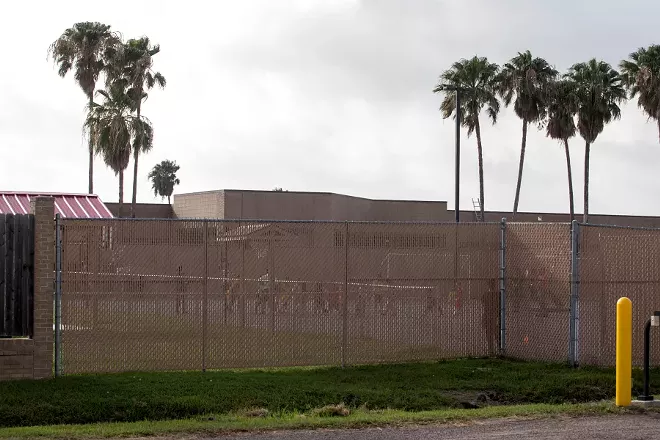 By Caitlin Dickerson
© 2018 New York Times News Service
Five days before the first government-imposed deadline to reunite migrant parents and children who were separated after crossing the Southwest border, immigration officials are mounting a round-the-clock effort involving hundreds of federal workers to bring the families together, a senior Trump administration official said Thursday.

Alex Azar, the secretary of Health and Human Services, said that nearly 3,000 separated children remained in the government's care, about 100 of whom were younger than 5. The youngest children must be reunited with a parent by Tuesday under a deadline imposed by a federal judge in San Diego. Older children must be returned to their parents by July 26 under the court's injunction.
Azar said that the agency would meet its deadline but, echoing President Donald Trump's earlier analysis, he blamed Congress and the courts for any delay in reversing one of the harshest impacts of the president's new "zero-tolerance" policy on border enforcement.
"Any confusion is due to a broken immigration system and court orders. It's not here," Azar said in a conference call.
Judge Dana Sabraw of the U.S. District Court in San Diego this past week issued the preliminary injunction, which also required that all children must be allowed to at least talk to their parents by Friday.
Azar said the agency was using DNA tests to confirm that the parent and child relationships were genuine. He added that parents of the youngest children, for whom the earliest deadline applies, have already been moved to immigration jails that were close to the shelters where their children were being held.
The Department of Health and Human Services "knows the identity and location of every minor in the care of our grantees, and HHS is executing on our mission even with the constraints handed down by the courts," he said.
Part of the delay is the care that officials must take in making sure that those claiming the detained children are genuinely their parents, Azar said. He said the agency is also attempting to verify that parents do not have a background that make them inappropriate caretakers.
Another complicating factor, he said, is that some children being held by immigration officials may not qualify for immediate reunification under the court's order because they became separated from their parents during their journey and not by border agents after their entry into the United States.