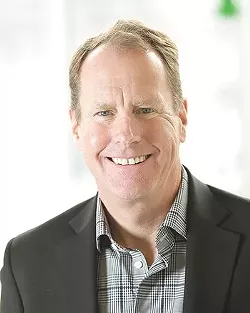 In a near unanimous vote, the House recently passed the JOBS and Investor Confidence Act of 2018. The bill contains provisions to: 1) create a new stock exchange, 2) evaluate reducing the cost of an initial public offering (IPO) and compliance expenses associated with being a public company, 3) improve investment research, 4) broaden the definition of an accredited investor and 5) provide startups more flexibility in pitching their plans to prospective investors.
Many of today's regulations were conceived in the 1930s, when a telephone was cutting-edge innovation and public information was a scarce commodity. If the United States wants to compete and win in a 21st century global marketplace, we need to modernize our capital markets.
Following is a summary of the compelling provisions of the package approved by the House:
The Main Street Growth Act allows for the creation of a stock exchange tailored to the needs of small and emerging companies.
With more companies opting for private fundraising over the hassle of public markets, the number of public companies has fallen to levels not seen since the 1980s, when the economy was half the size it is now. Everyday investors are missing out on opportunities to invest in the next Microsoft, Amazon or Google. As recently as 2016, U.S. startups were near a 40-year low and the number of domestic IPOs — although making a solid comeback — remained merely half of what they were 20 years before. By comparison, China produced more than one-third of the world's IPOs in 2017, compared to 11 percent by the U.S.
A new stock exchange for the United States — similar to Nasdaq's European growth market First North, Canada's TSX Venture and the U.K.'s Aim Market — would provide an avenue for small-cap companies to obtain capital that the IPO process has traditionally provided.
The Middle Market IPO Underwriting Cost Act requires a study of the expenses small and medium-sized companies incur to complete an IPO. The average cost of going public has more than doubled over the last 25 years to $2.5 million. The high price tag is a major factor in the decline in the number of IPOs. This legislation requires the U.S. Securities and Exchange Commission (SEC) to study underwriting fees, compliance with federal and state securities laws and other expenses. The requisite recommendations would be used to consider reforms.
The Modernizing Disclosures for Investors Act directs the SEC to report to Congress with recommendations for decreasing costs, increasing transparency and streamlining quarterly financial reporting for Emerging Growth Companies (EGCs), which are public companies with annual revenues of less than $1.07 billion. Public companies spend an average of $1.5 million annually to comply with securities laws. This bill includes a particular focus on alternative formats for quarterly reporting by EGCs, such as through press releases.
The Improving Investment Research for Small and Emerging Issuers Act requires the SEC to evaluate the issues affecting the provision of and reliance upon investment research on pre-IPO companies and EGCs.
Credible, unbiased and plentiful investment research is essential to securing investor interest. Factors to be studied include the demand for research, the availability of research, conflicts of interest relating to the production and distribution of research, the costs of research and the impacts of different payment mechanisms for investment research.
The Fair Investment Opportunities for Professional Experts Act modernizes the definition of an accredited investor so those who do not have high incomes or net worth, but do have the education and job experience to evaluate investment risks and merits, can invest in startup companies. This change would increase the pool of potential investors in private offerings.
The Helping Angels Lead Our Startups Act ensures startups have the opportunity to make presentations to interested parties without running afoul of securities laws. Regulations currently restrict startups from pitching investment opportunities to audience members who do not meet the financial requirements of an accredited investor. This legislation creates a new statutory definition of groups of accredited investors, and directs the SEC to revise regulations to permit such organizations to sponsor events where issuers could pitch investors.
Rep. Cathy McMorris Rodgers voted in favor of the overall package and commented, "After years of sluggish growth and stagnant wages, the economy is booming and better off now thanks to our work to cut taxes and rein in harmful regulations. We want to keep that momentum going. The JOBS and Investor Confidence Act of 2018 will empower our nation's startups, small businesses, and entrepreneurs to innovate and take risks so they can succeed in a 21st century economy built for growth." The legislation must now be returned to the U.S. Senate.
America's capital markets are the key to our long-term economic growth. In order to achieve sustained 3 percent economic growth, we cannot rely solely upon tax reform and Dodd-Frank relief. We must also enact pro-growth reforms that make it efficient for startups to access capital and invest in innovation. ♦