Travis Dickinson
Cochinito Taqueria
Way back when, as a very young cook working brunch at a big busy hotel, I very nearly caught the brunch room on fire. I was working the live fire omelet station, and my friend, and at the time partner in mischief, was working the crepe station next to me. On the crepe station, the cook would hit the hot pan with a little bit of orange brandy to get the "oohhs" and "ahhs" from the line of people waiting. I looked over during a lull in the rush and noticed that my buddy was way too preoccupied flirting with the two girls at the front of the line and had left a pan to get white hot over an open butane flame. I saw the opportunity to scare the crap out of him and pounced on it immediately. I casually reached over and poured a steady stream of that high proof brandy right into that scorching hot pan. In my imagination this would end in a good size, yet manageable, flame shooting up, scaring and embarrassing my pal in front of his lady friends and flaming out before anyone else was the wiser.
What I got was a good 2-foot-tall ball of fire somehow shooting sideways out of the pan directly at a plastic tree that was probably covered in 10 years of built-up brunch grease. That tree went up like a gas-soaked rag, and so did the tablecloth and skirting that was now lightly soaked in cheap orange-flavored hootch.
The lead brunch cook sprung into action to save the day and did the worst thing he could possibly do — he tossed a bucket of bleach water on the pyre, creating a much bigger fireball that now ignited the ceiling tiles above the station. By the grace of God, our sous chef was closest to the fire extinguisher and managed to blast my little inferno out before any serious damage happened.
With only a brief interruption, we threw away the food that was exposed to fire suppressant, wheeled out the blackened tree, wiped down and restocked our stations. Somehow I was not fired. Honestly, they probably had eight better reasons to fire me at the time anyway.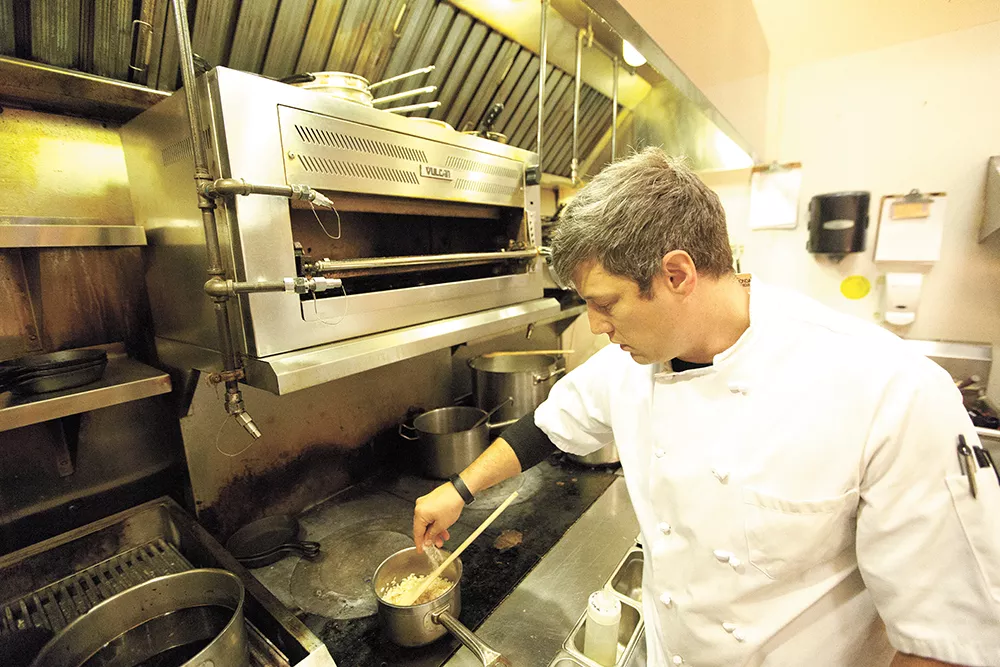 Jeremy Leonard Hansen
Inland Pacific Kitchen, Santé Restaurant, Hogwash Whiskey Den, Biscuit Wizard, 509Cooks
I remember a story way back when I worked at the Onion on the north side in 1999, roughly. This isn't a mishap, but more mischievous. I was young, uninformed, uneducated and simply a didn't-give-a-shit-about-food kind of cook. In fact, I was a young punk with better things to do, like drink alcohol and other destructive activities.
Anyway, this one day I was eager to finish work. Trying to leave and being made to do extra work or something I forgot, I became devilish and decided to bread the paper towels I rinsed my hands off with into cod chips. After I finished, I grabbed a 5-gallon bucket of beer from the walk-in that was being used for beer-battered onion rings. I took off to a party... "Free beer!" I called out to the 30 people in the driveway. "Dip your cups and drink up," I said. Getting to the bottom of the bucket, the beer started getting milky.
"Oh shiiiit, that's a flat of eggs at the bottom!" "WHO BROUGHT THE BUCKET OF BEER!?"
Thus I invented "egg beer." Oops! Meanwhile, in the middle of service at the Onion, some unsuspecting guest dipped his fried cod chip into some house-made tartar sauce and beheld my paper towel in his mouth. I didn't get fired, but I should have. Punk kids.
John D. Leonetti
Prohibition Gastropub
Probably my most notable "mishap" happened last year when I was prepping for a 200-plus person catering event with Lydig Construction. It was a VIP event for their customers, inclusive of special cocktails, cigars and a specialty food menu. About 10 am, I got a call from my wife [Jill]. She sounded upset and said, "We're having the baby today. They are taking me to labor and delivery now."
The baby was five weeks early and she was clearly very upset about the situation. I frantically asked if I should close the restaurant for the day and send my staff to the event. My wife told me to do the event, and that she would do her best to "wait." I frantically prepped the rest of the catering, called in extra help and managed not to forget anything critical for the event. It went off without a hitch. As soon as all was set up and things seemed to be running smoothly, I bolted to the hospital. I ended up making it there around 8:30 that night and I helped deliver my son, Henryk, at 9:20 the next morning.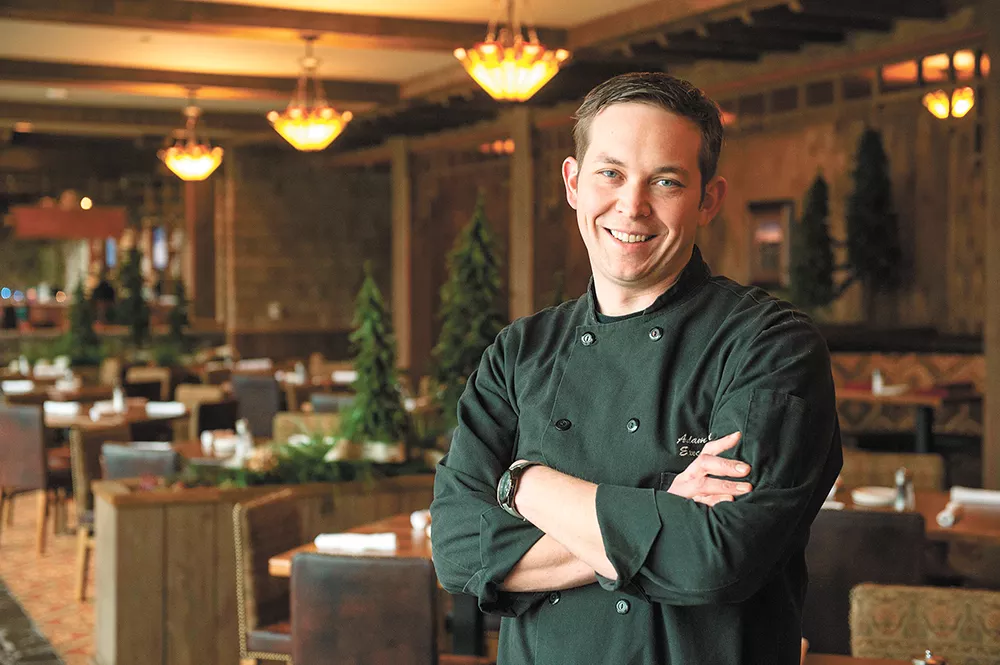 Adam Hegsted
Wandering Table, Yards Bruncheon, Honey Eatery & Social, Gilded Unicorn, Incrediburger & Eggs and more
A very long time ago at restaurant I used to work at, we once did a large expensive wedding and there was a miscommunication about the wedding cake. We believed that [the family] was getting it from somewhere, and they believed we had it. At the end of dinner, we were in the kitchen celebrating the success of the night. Then, the bride's mother came back to the kitchen to ask for the cake. The general manager looked at her and said that it would be right out. We had a few seconds of full body puckering and then I got to work. This was at 10 at night as well, so no chance of buying anything of high quality quickly. We had the dishwasher go buy six cakes of different sizes at Safeway while I whipped frosting and made a filling. I quickly layered the cakes, frosted and sent them out. Thank god they teach some cake decorating skills in culinary school. The bride's mother called us up to the stage while crying. Then she told us that it was better than she could have imagined... us too!
Dave Hill
Hills' Restaurant & Lounge
I was a young cook at the Meridien Hotel in Houston, Texas. For a big New Year's Party, we were making a 100-egg sabayon for the dessert course. The executive chef was adding the all-important sugar to the egg yolks and Madeira, finishing cooking until stiff peaks formed. Perfect! About eight cooks were standing around waiting for it to all dip in spoons and taste at the same time. Argh, it was salt. We started over. ♦