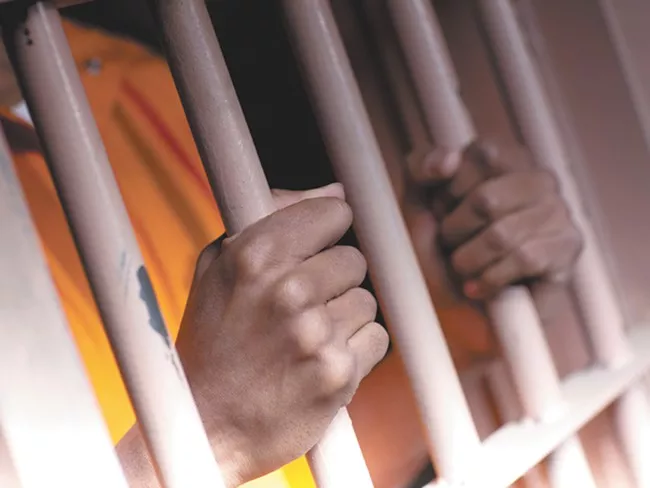 Idaho correctional institutions are bursting at the seams. More than 8,000 prisoners are packed into state lockups, with some overflowing into county jails and into a private prison in Texas.
Considering a proposed 1,510-bed state facility, with a $500 million price tag, Idaho lawmakers and judges are re-evaluating the state's criminal justice policies, including outdated sentencing laws, punishment for drug addicts and inmates' ability to earn early release.
Earlier this week, a panel of lawmakers discussed a 2017 report by the Vera Institute of Justice, which shows that higher rates of incarceration do not lead to less crime. In fact, the report suggests that, at a certain point, more prison time can lead to higher crime rates. And considering violent crime rates, incarceration has little-to-no effect.
"I think this information ... is probably the core of what we're trying to look at here," House Judiciary Chair Lynn Luker (R-Boise) says during the August meeting of the Criminal Justice Reinvestment Oversight Committee. "We certainly want to keep our streets safe, but we want to do it in a cost effective and helpful way."
Part of the panel discussion focused on Idaho's elimination of early release based on good behavior and its restrictive policies on releasing terminally ill and elderly inmates, known as "compassionate release."
A judicial working group has been rethinking the state's sentencing laws as well.
Fourth District Judge Michael Reardon, who serves on the Supreme Court's Felony Sentencing Working Group, tells the Idaho Press that the 1977 law giving judges guidance on sentencing fails to consider research on drug addiction and treatment.
"Addicts are going to relapse — they are," Reardon tells the Press. "Applying punishment to that just isn't effective in deterring the next relapse."