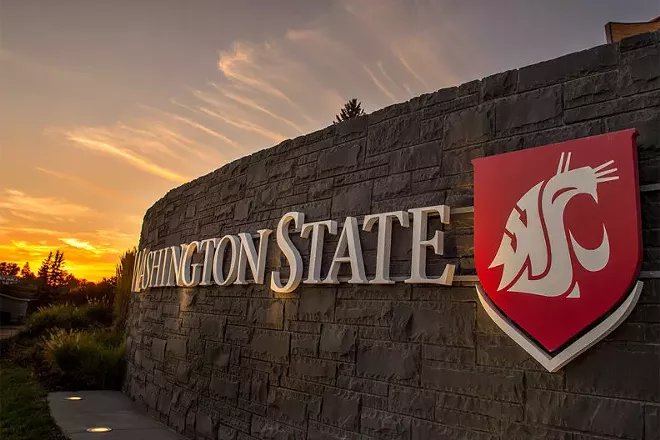 Last week, two years since a controversy over student discipline prompted Washington State University President Kirk Schulz to ask for a review of its student conduct code, the WSU Board of Regents approved what WSU calls a "sweeping overhaul" of the conduct process.
The changes should expand student rights and responsibilities in the disciplinary process, says Mary Jo Gonzales, WSU's vice president for student affairs. Among the major changes to the process, the new rules more clearly place a presumption of non-responsibility on students, provides them access to an adviser to help guide them through the process, and — in cases that could result in an expulsion — it guarantees students the right to an attorney and a full adjudication process.
The student-conduct process took heavy criticism for failing to provide due process in fall 2016 when it expelled WSU football player Robert Barber for punching another student during a party. Barber, like other students disciplined by the student conduct board, did not receive a full adjudicative proceeding. He appealed the expulsion, and WSU eventually allowed him to graduate.
Schulz then initiated a full review of the student conduct process, resulting in last week's rule changes. The new rules also will result in changes to what the conduct board looks like. Now, both the conduct board and the appeals boards will be comprised of a majority of students. They will receive training on a number of issues including cultural competency, implicit bias and conflict of interest. Gonzales says that's something many other local colleges do not provide.
"I think we are the first to take a proactive approach regarding implicit bias and cultural competency," she tells the Inlander.