ASHLEY HARWOOD
Ryan Lewis.
Why?
I grew up listening to him and Macklemore's song "Thrift Shop." It's just a great song.
---
TODD BAILEY
Kalae Chock from KHQ 6 news.
Why?
She's great on the news and she's a fellow Cougar alum.
---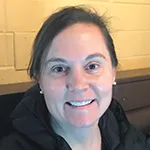 JANET NEDER
Corey Kispert who plays for Gonzaga.
Why?
He's a great teammate, hard worker, fun to watch.
---
ROXANNE BEST
My favorite local celebrity is Clare Painter from American Grit [a reality show on FOX].
Why?
She won in 2017 and she's an amazing athlete and she's my friend.


---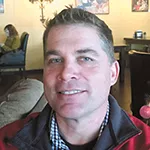 ROY MCHANEY
Mark Few.
Why?
He's just stood the test of time as the Gonzaga basketball coach and put Spokane on the map really.

---
INTERVIEWS BY MICHAELA MULLIGAN
12/10/2018,
PETIT CHAT BAKERY