WHAT'S WRONG WITH YOU?
He's a cute, nerdy bookstore manager falling for a writer who hasn't quite found her voice yet. Or he's a manipulative stalker, inserting himself into Beck's life in ways she doesn't realize, willing to do anything to have her. Maybe both. Where the binge-worthy series You falls flat with fickle and sometimes naive female leads — we're supposed to believe Beck just doesn't have curtains and has sex where anyone could watch?? — it brilliantly succeeds in taking the viewer on an emotional roller coaster of feelings toward the main character Joe. One minute you want to puke in disgust at his actions, the next you find a little part of yourself rooting for him. Nearly everything about what he does is wrong, but just as he convinces himself of the good intentions behind every action, so too, are you, the viewer, stuck fighting that manipulative, complex portrayal. Streaming on Netflix. (SAMANTHA WOHLFEIL)
---
THIS WEEK'S PLAYLIST
Some noteworthy new music arrives online and in stores Feb. 1. To wit:
Girlpool, What Chaos Is Imaginary. Deceptively simple and consistently entrancing thanks to dueling vocalists Cleo Tucker and Harmony Tividad.
Cherry Glazerr, Stuffed & Ready. Potentially one of the best rock albums of the year, coming early.
Guided by Voices, Zeppelin Over China. 32 songs! 75 minutes! Can you tell I'm excited about this new GBV double album?!?
Deer Tick, Mayonnaise. Alternate versions of old favorites and cool cover songs from one great American band. (DAN NAILEN)
---
LOCAL CONNECTIONS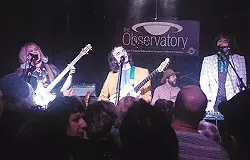 Retro-tinged garage rockers Shannon and the Clams played a stellar sold-out show at the Observatory Friday, and the Oakland-based band revealed some Spokane ties over the course of the night. First, singer/bassist Shannon Shaw noted that the band's original drummer lives in Spokane. Then she revealed the man who built her first bass moved to town that very day of the show. (DAN NAILEN)
---
SOARING RAMS
As you sit down to watch the Super Bowl Sunday, you might not need a reason to root against Tom Brady since you've probably been stewing since he led the Patriots over the Seahawks in 2015. But hatred of the MAGA-hatted quarterback is such a negative energy. Instead, how about you root for the Los Angeles Rams because they have three former EWU Eagles on their squad in starting linebacker Samson Ebukam, wide receiver (and, sadly, injured) Cooper Kupp and backup center Aaron Neary. The Patriots/Rams showdown kicks off Sunday at 3:30 pm on CBS. (DAN NAILEN)
---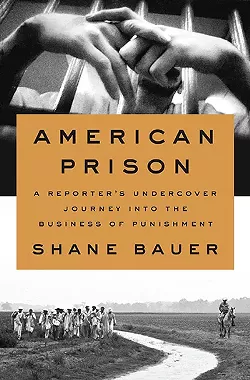 PROFIT AND PRISON
Undercover reporting can certainly produce phenomenal public interest journalism. In his page-turner American Prison, Mother Jones journalist Shane Bauer describes working undercover as a prison guard at a private Louisiana prison. What he found was both shocking and unsurprising: the company running the prison, Corrections Corporation of America, cut corners at every opportunity, resulting in a dangerous, dysfunctional and chronically understaffed facility. With an astute eye for detail, Bauer skillfully alternates chapters between the arc of his experience — for example, he describes how he eventually comes to subconsciously enjoy the power dynamic — and a raw history of private prisons and convict leasing in America. It's a gripping read. (JOSH KELETY)