ON INLANDER.COM

SPORTS:
The Gonzaga Bulldogs' defense has been a weak spot as of late. But Tuck Clarry, who watched last week's games, reports that they've
retooled their protective posture
, a move which may help offset the fact that offensive player Killian Tillie has been benched.
IN OTHER NEWS...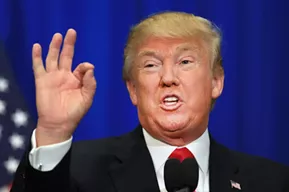 Border deal
House and Senate negotiators from both parties have tentatively agreed on a plan to spend $1.375 billion on fencing and other barriers at the Mexican border in an effort to avoid another government shutdown. But it's unclear whether President Donald Trump — who is still publicly adamant about constructing a border wall — will get onboard.
(
New York Times
)


Public land

Senators Maria Cantwell (D-Washington) and Lisa Murkoski (R-Alaska) have introduced a sprawling public lands and conservation bill that could pass as soon as today. Locally, impacts of the bill include safeguarding 340,000 acres of federal land in Methow Valley from mining and bringing federal monies into a long-coveted project to improve the Yakima basin watershed.
(Seattle Times)
Death by cop

Since 2015, police officers nationwide have fatally shot roughly 1,000 people, according to a
Washington Post
analysis
.
Last year, cops killed 998 people. In 2017, it was 987, 963 in 2016, and 995 in 2015. Fifty-four percent of those killed over the past four years were armed with guns, while 4 percent were unarmed. Demographically, 45 percent of those were white men, 23 percent black men, and 16 percent hispanic men; people in mental crisis represented about 25 percent of all shootings.
(
Washington Post
)
So. Much. Snow.

As such, nearly all public schools are closed, along with numerous universities in the region.
(Spokesman Review)


And there's more coming.

As of Tuesday morning, forecasters say that up to an additional 3-4 inches of snow could fall by Wednesday afternoon.
(Spokesman-Review)
Don't forget to vote.

Democracy doesn't get a snow day. Get your special election ballot to a post office by the end of the business day or a drop box by 8 pm tonight.
(Spokesman-Review)