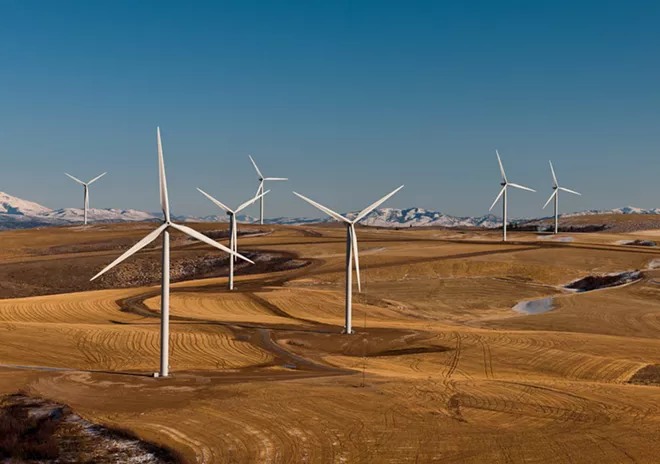 While Washington state lawmakers debated a measure that would push the state's utilities to get to 100 percent clean electricity by 2045, a utility in Idaho announced it would, on its own, be doing just that.
On March 26, Idaho Power announced it would move away from coal completely, and invest in more wind and solar, adding to its already strong portfolio of hydropower to get to 100 percent clean sources by 2045. The utility services the most populated portions of the state, including Boise and other cities along Interstate 84.
Idaho Power plans to cease getting power from a coal plant in Boardman, Oregon, by 2020, another plant in Nevada by 2025, and is in ongoing discussions on when and how to exit a third plant in Wyoming.
"Providing 100-percent clean energy is an important goal for Idaho Power. More and more customers are telling us it is important to them, too," Idaho Power President and CEO Darrel Anderson said in the March announcement. "We believe this goal is attainable. We have a great head start, thanks to our clean hydropower plants that produce almost half the energy our customers use."
The announcement came as a welcome surprise to some folks at the Northwest Energy Coalition, which pushes for investment in renewable and clean energy technologies with an eye on maintaining consumer protections and reliability.
"It was fairly surprising, I think, to most everybody that they're among one of the first major utilities to announce this," says Sean O'Leary, a spokesman for the energy coalition. "They, like a lot of other utilities, are coming to the conclusion publicly that a lot of that stuff about 'the sun doesn't always shine, the wind doesn't always blow' really doesn't have a lot to do with the reliability of renewable resources. That can be adequately managed."