Don't let last week's biblical levels of rain fool you: Music festival season is officially upon us. Get your fanny packs and sunscreen ready.
We're skipping some of the bigger, more established festivals you've already heard about — your Bumbershoots, your Capitol Hill Block Parties, your Paradisos and Watersheds. Instead, we've selected some summer festivals and outdoor music events that caught our attention and are a bit off the beaten path. Expand your musical horizons.
MAY 26
Music on Main
Right off Main Avenue in Ritzville, this new all-day event coincides with the small town's well-known classic car show. The music lineup features some impressive local artists, including Sammy Eubanks, Sara Brown Band, the Hankers and JoMomma.
MAY 31-JUNE 2
HONK! Fest West
You've never seen a marching band performance quite like this. HONK! Fest is a weekend-long gathering of boisterous brass bands that migrate through various Seattle neighborhoods, including Georgetown, Pioneer Square, Columbia City and the waterfront. The event is designed to foster community and is free to attend. honkfestwest.org
JUNE 27-29
Get Out Fest
The main focus of this Republic, Washington, event is recreation — biking, hiking, running, climbing, skating. But it's also a destination for music fans who love the outdoors, as Pacific Northwest favorites the Cave Singers will perform at the Ferry County Fairgrounds on June 29. The Seattle band is currently working on a new album, so you might be in for some never-before-heard material. getoutfest.com
JUNE 29
Jackalope Jamboree
Calling all folk-rock fans: There's a new festival to sate your finger-picked fantasies. The Jackalope Jamboree will take over the Happy Canyon Arena in Pendleton, Oregon, with a lineup that's focused primarily on folk, country and Americana acts. Headliners include American Aquarium and Shane Smith and the Saints, and camping and RV parking are available on site. jackalopejamboree.com
JULY 5-7
GlowFest NW
Fourth of July fireworks continue through the weekend in Ford, Washington, where GlowFest NW brings an electronic dance party to the Happy Meadows Farm. The festival will feature sets by dozens of EDM artists, blacklight chill tents and mind-blowing visual displays, and a weekend pass runs you just $30. glowfestnw.brownpapertickets.com
JULY 13-14
Under the Big Sky
Live music is one thing, but when pairedwith beautiful vistas, it's another. This new festival happens on the 350-acre Big Mountain Ranch in Whitefish, Montana, with a lineup that follows an Americana bent. The headliners include funk collective Nathaniel Rateliff and the Night Sweats and indie-rock greats Band of Horses, and the schedule is filled out by luminaries like Dwight Yoakam, Jenny Lewis and more. underthebigskyfest.com
AUG. 1-4
Summer Meltdown
The small town of Darrington, Washington, which is about 75 miles outside of Seattle, heats up in August when the camping and music festival Summer Meltdown turns up the temperature. The fest leans toward roots-rock, R&B, bluegrass and jam bands, so expect to get funky with the likes of Tipper, Umphrey's McGee, Nahko and Medicine for the People. summermeltdownfest.com
AUG. 24-25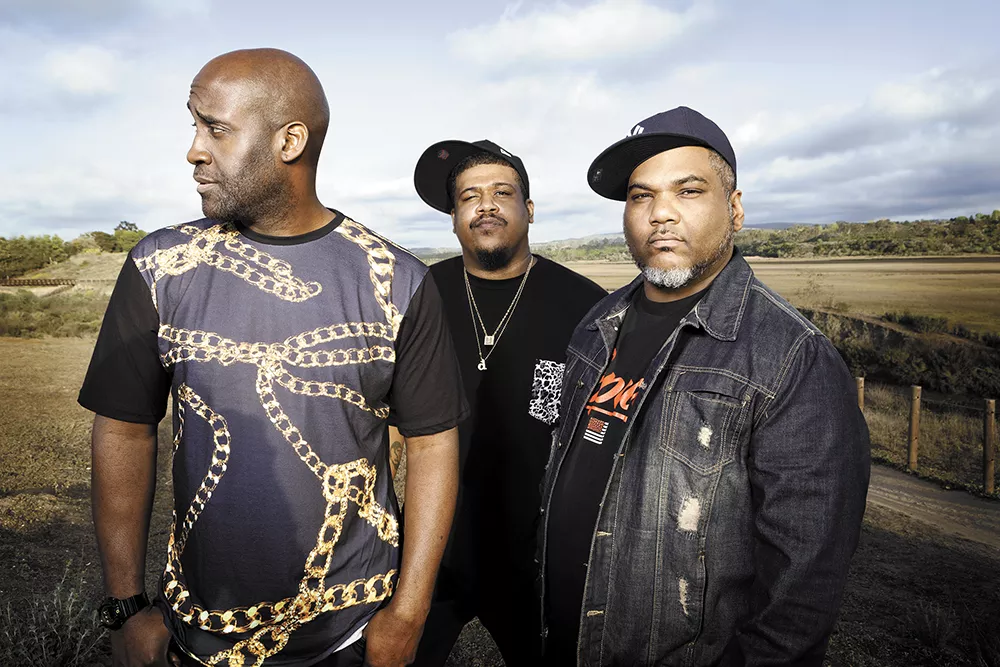 THING
When the long-running music festival Sasquatch! shuttered last year, it was a major blow to PNW music fans. Luckily its founder, Adam Zacks, has a new venture starting up in Port Townsend this summer. It's called THING, which seems appropriate, since it's basically a grab bag of awesome stuff. As far as the music goes, it boasts a super exciting inaugural lineup — Violent Femmes, De La Soul, Jeff Tweedy, Kurt Vile and more. But it's not just live music: You can also expect stand-up comedy, visual arts and podcast recordings. thingnw.org
AUG. 30-Sept. 2
FarmJam
Close out your summer with FarmJam, which takes place over Labor Day weekend on the outskirts of Colville. Their big get this year is country star Chase Rice; the lineup also includes Hayes Carll and Blackfoot Gypsies, as well as local acts like Devon Wade and Last Chance Band. farmjamfestival.com ♦