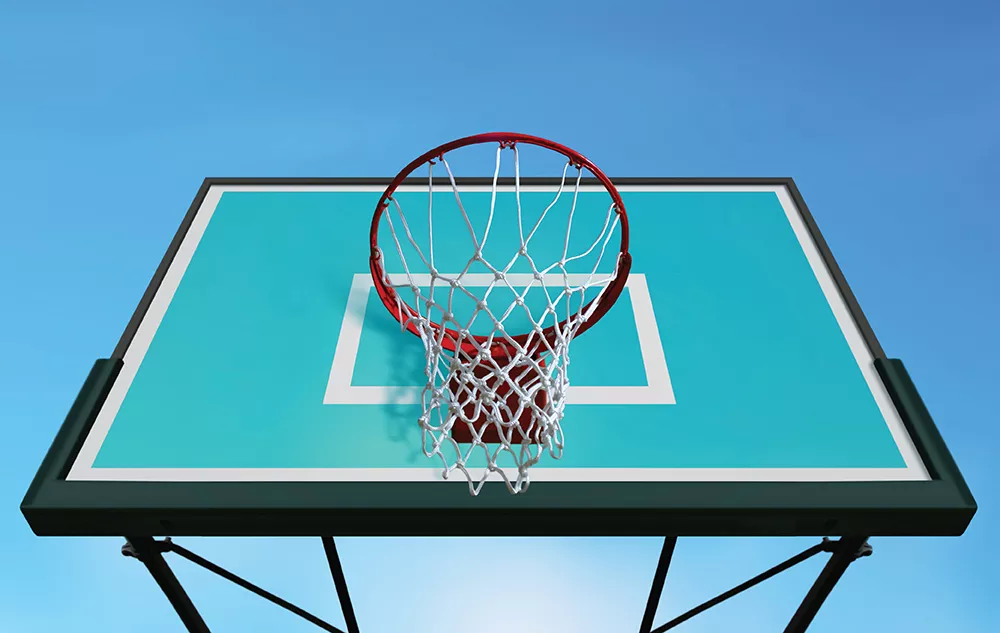 While some cities' love of football or baseball is abundantly clear, in Spokane basketball is the sport of choice.
This city loves the game so much it has officially been dubbed "Hooptown USA," a community brand designed to amplify Spokane's love and appreciation for the sport. With the world's biggest three-on-three basketball tournament, Hoopfest, and an elite Division I college basketball team at Gonzaga, it's safe to say that the citizens of Spokane have an unconditional love for the sport.
However, Hoopfest is only one weekend out of 52 and not everyone can be a collegiate athlete. That's where league play comes in.
Spokane offers many different types of adult league play at all different types of levels for all ages. SPOKANE BASKETBALL offers seven-week sessions for men, women and coed teams with a registration fee of $525.
SPOKANE COUNTY has a spring league for adult teams, with the age minimum being 15. Play begins in March and consists of five games with a single elimination tournament at the end of the season. Registration is $525. They also play in divisions ranging from entry level to experienced. League play is distributed between Spokane Valley and Spokane.
According to Joel Blockman, recreation program manager for Spokane County, yearly turnout in their league is about 300-350 players per season.
The HUB Sports Center offers many different leagues and camps for primarily experienced student players ranging from high school to college.
THE WOMEN'S BASKETBALL LEAGUE begins in October and is for women over the age of 18. The competition level is intermediate, and they recommend at least having high school experience. Players have the option to sign up either as a team or individually and the registration fee is $55 with a seven-game guarantee.
The city of COEUR D'ALENE RECREATION DEPARTMENT has a league with a seven-game schedule. The entry deadline is in February and registration is $385 per team. They also offer women's, three-on-three and coed leagues.
It's safe to say that Spokane and the greater Inland Northwest love the game and the community it fosters, and luckily for us there is plenty of opportunity to play the game at every level imaginable.
"Obviously Spokane is basketball. Ever since the rise of Hoopfest and then later on [Gonzaga University]," Blockman says, "people here get out and play basketball, at least with Hoopfest and then league play carries over for those who are basketball crazy. It's a good thing to do, especially in colder months to keep that drive and competition going."