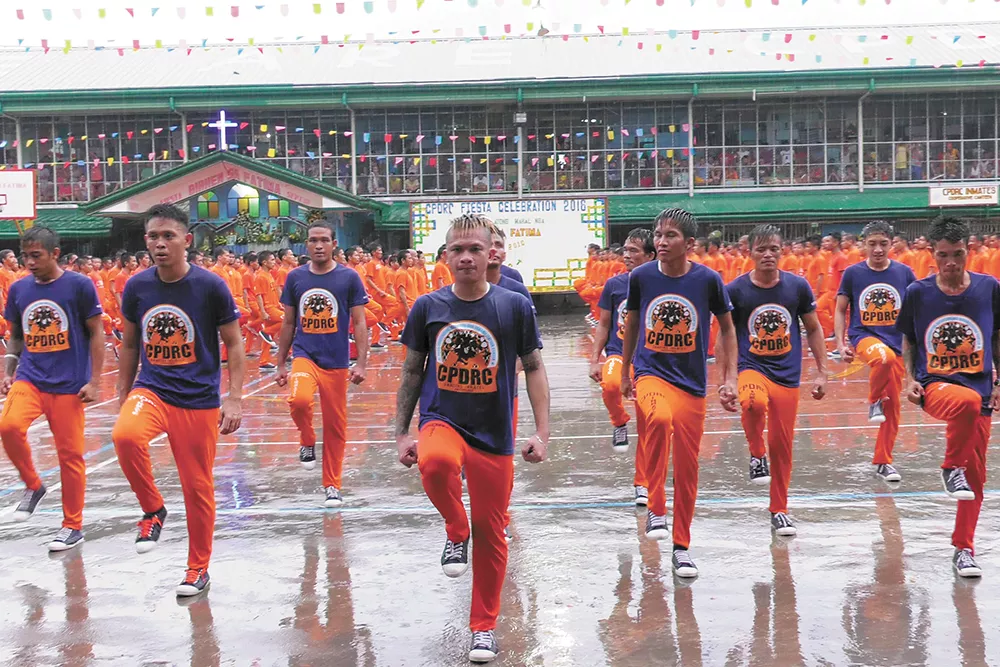 DANCING INMATES
Happy Jail, a new Netflix documentary series, inserts the viewer into the daily lives of inmates and their overseers at CPDRC, a Filipino jail in the island nation's Cebu province. Why this jail? Because it's famous for bringing in dance choreographers to organize large-scale inmate dance performances to classics such as Michael Jackson's "Thriller" and being notably peaceful. But the documentary is really about the consequences of President Rodrigo Duterte's brutal drug war, which has resulted in thousands of killings and mass incarceration of addicts and dealers alike. (JOSH KELETY)
---
THIS WEEK'S PLAYLIST
Some noteworthy new music arrives online and in stores Sept. 27. To wit:
The New Pornographers, In The Morse Code of Brake Lights. Modern power-pop doesn't come any better than from these Canadians.
Nick Cave & the Bad Seeds, Ghosteen. A new double-album announced just a week before release? Yes, please!
Sturgill Simpson, Sound & Fury. The country rebel is calling his new one a "sleazy synth-rock dance record." What could go wrong?
Kanye West, Jesus Is King. When the, um, mercurial Kanye addresses religion, what could go wrong?
David Hasselhoff, Open Your Eyes. The Baywatch star covers 12 songs with help from Charlie Daniels, Flock of Seagulls (!) and Ministry (!?!). What could go right? (DAN NAILEN)
---
GO (OUTER) WILD
Perhaps no story fits the video game medium better than the trapped-in-a-time-loop subgenre, yet only a few have taken advantage. Enter the Outer Wilds, developed by Mobius Digital, a space-faring exploration puzzle that manages to recapture the magic of Myst developer Cyan's earliest games. You only have 22 minutes to explore and save an alien solar system before the sun supernovas. Sometimes it's a thrill ride — splashing headfirst into cyclones, dodging giant angler fish, vaulting through a crumbling city. But sometimes it's shorter. Me launching into space. Me landing on a foreign world. Me leaping out of my spacecraft. Me promptly suffocating to death because I forgot to put on my space suit. Reset. Restart. Loop again. (DANIEL WALTERS)
---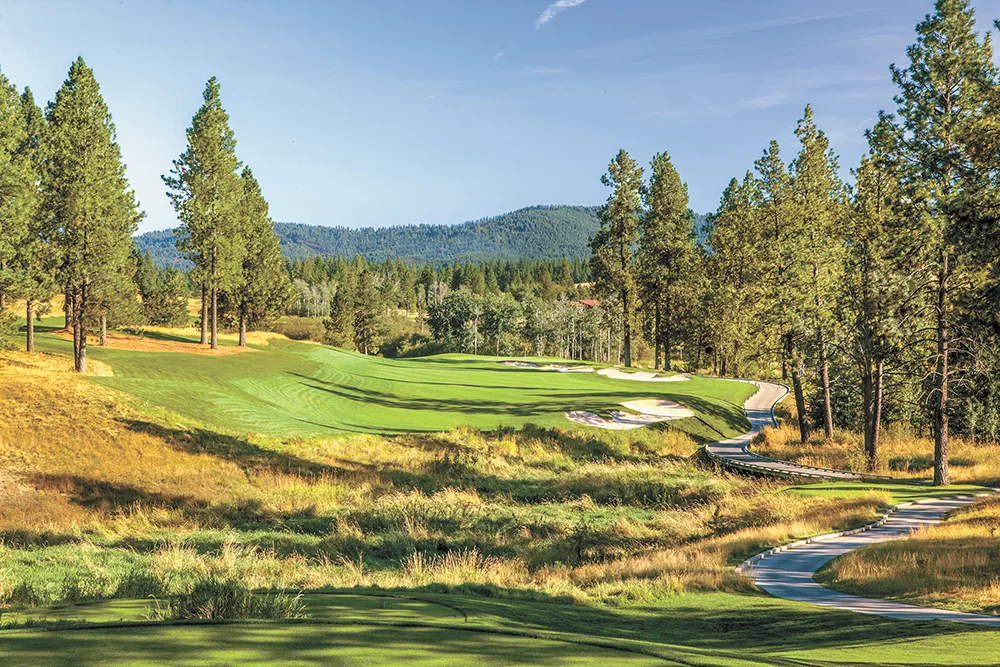 WORTHY WINNER
Thanks to a generous gift from my mom-in-law, I got to play golf at Circling Raven Golf Club over the weekend. The course at Coeur d'Alene Casino Resort Hotel is incredible, so I wasn't surprised to get an announcement Monday morning that the entire resort was just named "Tribal Destination of the Year" at the American Indian Tourism Conference in Oklahoma in part because of Circling Raven. More, though, the honor was a recognition of the resort's Cultural Tourism Program that shares the traditions and culture of the Coeur d'Alene Tribe with visitors through things like a bison ranch tour, kayaking trips and craft workshops. Learn more at cdacasino.com. (DAN NAILEN)
---
CLASSIC CUTS
We can't help but feel some pride for former Inlander art director Chris Bovey's success with Vintage Spokane, his posters (and calendars, mugs, hats, etc) paying tribute to classic Spokane landmarks, and the greater Northwest. The fine folks at Atticus have collected a bunch of Bovey's best prints, and some stories about the landmarks, in a new book. Vintage Spokane: The Art of Chris Bovey is available at Atticus, Boo Radley's and vintageprint.us. (DAN NAILEN)