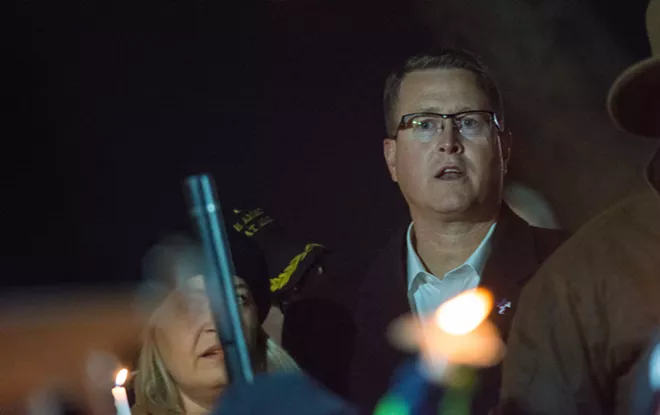 ON INLANDER.COM

NEWS:
The independent investigation on Spokane Valley-area Washington state Rep. Matt Shea is finally out with the explosive conclusion: Shea participated in "
Domestic Terrorism
."
CULTURE:
An
Inlander
staff writer tells the story of how his dad
pursued a life of music after a horrible tragedy
.

IN OTHER NEWS...

Shea in exile

Matt Shea is expelled from the Washington
state GOP caucus
. (
Spokesman-Review
)
CMR Wars
The Matt Shea investigation isn't the only
damning report
against a local legislator. U.S. Rep. Cathy McMorris Rodgers was found to have "frequently exhibited an indifference to the laws, rules and regulations relating to the use of official and unofficial resources" and is ordered to pay the government over $7,500 (Politico)

Trump, beloved by Mikes everywhere

WSU coach Mike Leach, like many people with a more than $3 million annual salary,
doesn't believe Trump
did anything wrong. (
Spokesman-Review
)

The voice of one crying in the wilderness
Christianity Today
says
Trump should be removed from office
. (
New York Times
)
Medicine is not crime

In Syria, some doctors are considered
enemies of the state
. (
New York Times
)
Did he stutter?
Sarah Huckabee Sanders apologizes for a tweet mocking
Joe Biden's stutter
. (
Washington Post
)