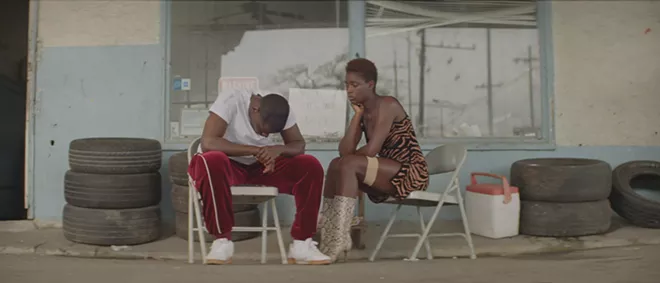 By Cara Buckley
The New York Times Company
F
rom the earliest days of Hollywood
, women directors have been staggeringly outnumbered by men. While that still holds true, in 2019 there was a notable shift.
According to new research, more than 10% of the directors on last year's top films were women, more than twice as many as in 2018 and the highest number in over a decade.
The top-grossing films featuring female directors in 2019 included "Captain Marvel," "Frozen II," "Hustlers," "Abominable," "Little," "Little Women," and "Queen & Slim." The study, by the Annenberg Inclusion Initiative at the University of Southern California, found that of 113 directors attached to the year's top 100 films, 12 were women, compared with just five in 2018.
Examining the 1,300 top films from 2007 through to 2019, the Annenberg researchers found that on average just 4.8% of directors were women, yet that spiked to 10.6% in 2019. Last year's historic high extended beyond box office hits: 15% of the directors of all films released by major companies last year were women, another record.
"This is the first time we have seen a shift in hiring practices for female film directors in 13 years," Smith said.
However a rival study, also released Thursday, painted a less rosy picture.
In the latest Celluloid Ceiling report, Martha Lauzen, head of the Center for the Study of Women in Television and Film at San Diego State University, looked at, among other things, a larger group of 2019 films, the top 500, and found that women in key behind-the-scenes jobs were outnumbered 4-to-1 by men. That figure remained unchanged from 2018.
Lauzen also found that 14% of women worked as directors on those films, down from 15% the previous year. And nearly a third of those films had one woman or none working as directors, writers, editors, cinematographers and executive producers; conversely, 1% of those films had hired one man or none in similar positions.
"It's odd to talk about reaching historic highs when women remain so far from parity," Lauzen said in a statement.
Still, narrowing her focus to last year's top 100 films, Lauzen did find that more women held 20% of those key jobs, up from 16% the year before. But she cautioned that it was premature to herald 2019 as a turning point, saying any trend would not be discernible until figures from 2020 and 2021 were revealed.