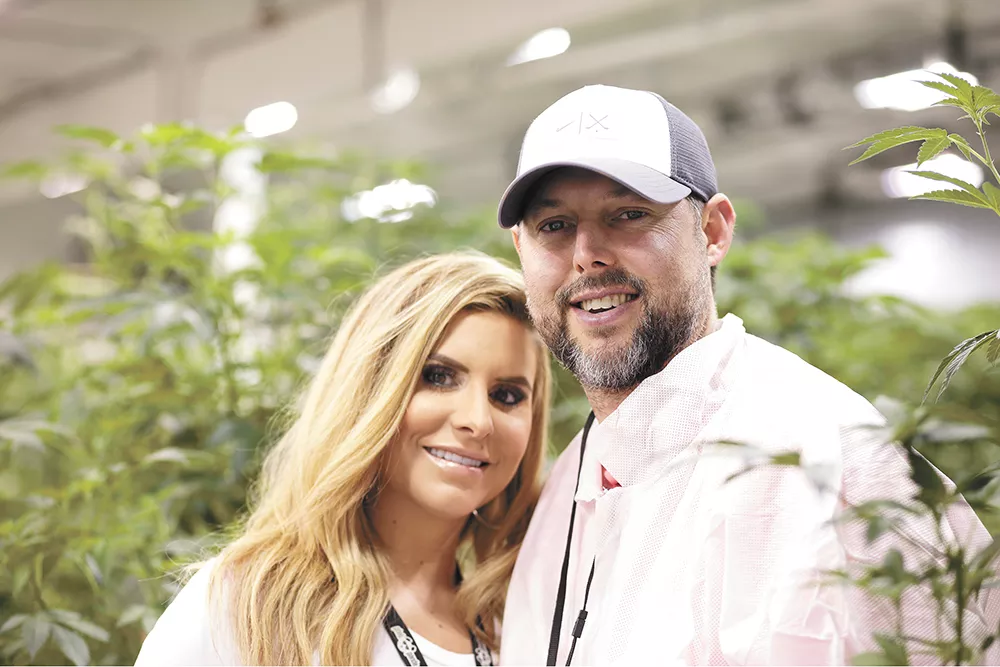 One of the greatest success stories in legal cannabis has been taking place right in our backyard.
Spokane Valley's GrowOp Farms, founded in 2014 by Robert and Katrina McKinley, has been on the cutting edge of cannabis production since the early days of the legal marijuana market in Washington. Their Phat Panda brand has become one of the most recognizable and top-selling lines in the state.
Having grown from an initial crew of 30 people, Phat Panda is now home to over 550 employees. The self-styled "large scale boutique" has helped create jobs and bring respectability to the local cannabis production.
In 2016, an Inlander writer joined Spokane Valley elected officials on a tour of the Phat Panda facility. They were there to see first hand how the marijuana industry works, and they decided to learn from the best. Two years later, the McKinleys were named to High Times' 100 Most Influential People in Cannabis, alongside names like Willie Nelson and Cory Booker.
Their commitment to excellence has translated to their wildly popular products.
Walk into any dispensary around town and you'll immediately notice Phat Panda. The distinctive logo, with a panda wearing pot-leaf sunglasses, shows up everywhere, and the playful and bold packaging is eye-catching. Plus, Phat Panda products pop up in every section, be it flower, concentrates, cartridges, pre-rolls or edibles. The brand is thoroughly entrenched in the market.
For good reason, it's good.
Their Golden Pineapple one gram pre-rolls have become one of my go-tos when I'm looking for something strong (22.49% THC) but not spendy ($5 to $7, depending on when and where I'm shopping). It speaks to the beauty of Phat Panda; it's everywhere and has something for everyone.
2nd PLACE: Fire House Productions; 3rd PLACE: Blue Roots Cannabis