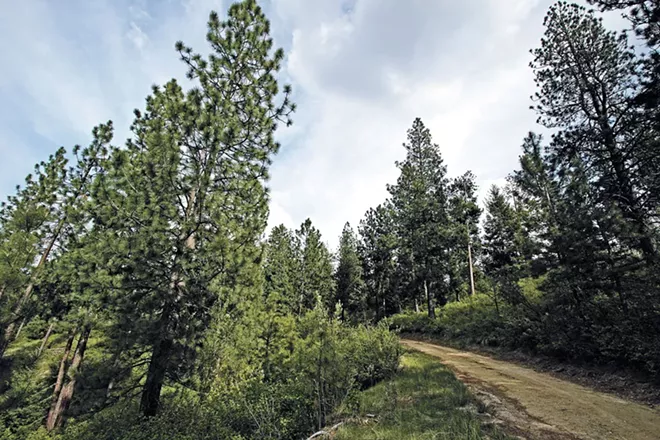 With community events and public gatherings everywhere on hiatus until the threat of coronavirus passes, here are some alternatives to keep everyone in the family busy and/or distracted from the stressful circumstances.
MORE THAN NETFLIX
While wrapping up in a blanket and binging is a decent way to pass the time, Netflix is just the beginning of online avenues to stay entertained. Now is the time to check out the thousands of podcasts available — on Spotify, the Podcast app and more. Stay up to date on politics and news with Pod Save America, freak yourself out with serial killer stories on Crime Junkie or learn something inspiring on TED Talks Daily. The options are limitless and podcasts provide the perfect background to folding laundry and everything else you'd rather not be doing.
ROLL THE DICE
Board games aren't boring when you're already bored. Have everyone in the house dig out their favorites for a nightlong marathon of clue-giving, dice-rolling and check-mating. Classics in most closets include Clue, Scrabble, Pictionary and of course Monopoly. (Maybe avoid Pandemic for now.) Fuel the friendly competition with popcorn, candy and get online to find numerous adult rules alterations that can include a few drinks. If you're looking for a new game, local shops like Merlyn's, Uncle's Games or the Comic Book Shop could use the support and are offering discounts and specials.
YOUTUBE YOGA
With gyms closed, fitness studios on hiatus and no guarantee the good weather will stick around, it's not a bad idea to have some alternate exercise options in your back pocket. These days you can find nearly everything online, and YouTube is full of free guided fitness videos ranging from yoga to kickboxing. Whether you're just looking for a workout or a 10-minute meditation, it's all there. If you're a member at a local fitness center, check out the online options they may be providing.
BOOK BREAK
It's finally your chance to pick up that book you've been meaning to read forever. Browse your bookshelf for an old favorite or a new novel and set a goal to finish it. If you're having a hard time finding something at home, check out the many free, online reading resources, like the Spokane Public Library's collection of ebooks, accessible to cardholders through the Libby app. Or start a trial with Audible to access its vast library of audiobooks. Whatever you choose, you'll have something new to talk about when this is all over.
GET OUTSIDE
Social distancing doesn't necessarily mean you're stuck in the house. Take advantage of the sunshine and get away from the chaos for a bit. While options abound — search the Washington Trails Association's site at wta.org — there's always nearby spots, like Riverside State Park's beautiful Bowl and Pitcher area along the Spokane River. In Spokane Valley, Iller Creek's trails are open to hikers and mountain bikers. For a longer adventure, head to Antoine Peak Conservation Area, where you might just catch some early wildflowers. Social distancing is also easy to do at the vast Turnbull National Wildlife Refuge south of Cheney, which remains open to the public, although its visitor center is closed.
CLOSET CLEANOUT
Working and learning from home makes it even more important to have an organized space to live in, so this year give spring cleaning a real shot and take a page from Marie Kondo's method: If you love an item, keep it; if it doesn't bring you joy, toss it. Then look for some local nonprofits you can donate to, like the Arc of Spokane, Global Neighborhood or Teen & Kid Closet. Start with your clothes, but don't be surprised if the organizing bug bites and you find yourself working your way through the office, pantry and garage next. ♦