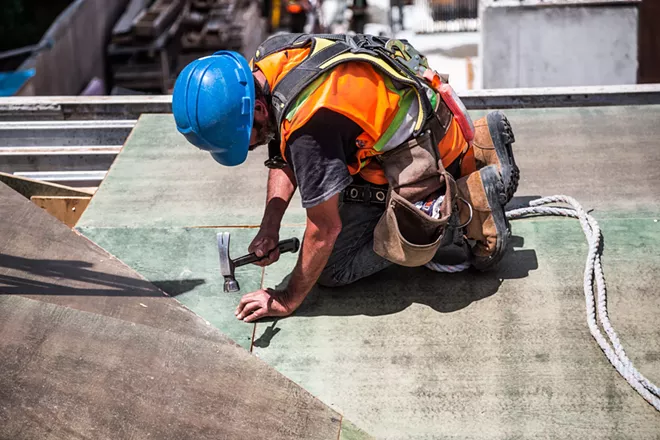 By Patricia Cohen and Tiffany Hsu
The New York Times Company
L
ayoffs continue to tear through the country
, enveloping more industries even as states take tentative steps toward reopening the economy, with the government reporting on Thursday that an additional 3.2 million jobless claims were filed last week.
The weekly tallies have declined since reaching a peak of 6.9 million claims in late March, but the numbers are still stupefying: more than 33 million people have joined the unemployment rolls in seven weeks. In many states, more than a quarter of the workforce is jobless.
Economists expect the monthly jobs report from the Labor Department, due Friday, to show that the unemployment rate in April was 15% or higher — a Depression-era level. The figure will almost certainly understate the damage.
Workers in the restaurant, travel, hospitality and retail industries were among the first to lose their jobs when the outbreak forced business shutdowns. But recent weeks brought scores of layoffs that affected engineers at Uber, advertising account executives at Omnicom, designers at Airbnb and other office employees.
"We're still seeing a massive wave of layoffs taking over the U.S. economy," said Gregory Daco, chief U.S. economist at Oxford Economics. He described the latest job losses as a "secondary wave of the coronavirus recession."
Experts say it is impossible to calculate just how many jobs might come back as states consider lifting shelter-in-place rules.
"We don't know what normal is going to look like," said Martha Gimbel, an economist and a labor market expert at Schmidt Futures, a philanthropic initiative.
Many businesses, particularly small ones, may not survive, while others are likely to operate with reduced hours and staff. The job search site Indeed reports that postings are down nearly 40% from a year ago.
Now the question is how much of the economy's tailspin can be offset by the patchwork efforts underway to revive everyday commerce — and how quickly.
In addition to weighing the risk of exposure to the virus, some laid-off workers who are called back face the prospect of making less than they do on unemployment — including a temporary $600 weekly supplement that was enacted in a flurry of federal emergency legislation.