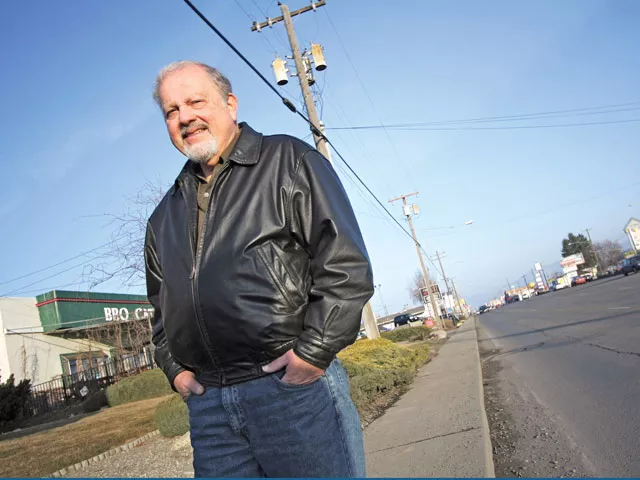 Two weeks ago, Spokane Valley Mayor Rich Munson and Councilwoman Diana Wilhite lost their bids for re-election. A week later, the two hopped on a flight for Texas, headed for almost a week-long stay in San Antonio.
And the city picked up the entire tab: airfare, lodging, food and registration costs for the annual Congress of Cities, a conference for elected officials put on by the National League of Cities.
Both say they gathered valuable information for the city, but many are wondering if the city should pay the bill for city leaders who were just rejected by voters.
"If you're asking me if I would have gone if I had lost re-election, the answer would be no," says Bob McCaslin, a state senator who defeated Munson by a 3-to-2 margin. "The trip was not appropriate."
Munson and Wilhite — who were accompanied by council members Rose Dempsey, Bill Gothmann and Gary Schimmels — aren't apologizing.
"I went there for a couple of reasons," Munson says. "The basic reason was I didn't think I was going to lose and it was too late to cancel. The city was going to pay the money anyway."
Munson's tab for the city came to about $2,200, and Wilhite says she has "no idea" how much her trip cost because she just got back and her "brain's a little tired."
But Gothmann, who already turned in his expense report, handed over a bill for $2,200, plus another $900 in registration fees. On behalf of the city of Spokane, Councilman Steve Corker turned in a tab for $2,600.
Wilhite says she and the others signed up for the trip at last year's conference. "The thing is: We register so early for the convention that if we cancelled, the city wouldn't get any of their money back," she says. "They give you a super deal [when you sign up early]. … It's always such a savings."
Neither offered their trips to their rivals after Election Day. "Legally, that wasn't possible," Munson says.
But Gregory Minchak, a spokesman for the league, says this isn't true. The conference did have a cancellation policy: Anyone could have backed out by Oct. 20, two weeks before the election, for a $75 fee.
"Additionally, we allow for substitutions if someone can't make it," Minchak said in an e-mail. "There is no cost to substitute."
Anticipating backlash for the trip, Wilhite says she pondered staying home.
"I thought about not going, but there is a lot of information that is immediately transferable. I thought it would be beneficial," she says. "Even though I won't be on the council next year, this is information I can pass on for them to use."
Wilhite says she mainly schooled herself in ways to secure federal funding for transportation dollars, which she will pass on to city staff and use in her upcoming position as an advisory member of the Spokane Regional Transportation Council.
And Munson gathered information for the city and the Association of Washington Cities, of which he is a board member. He'll report to that board on Nov. 20 and Dec. 2.
Brenda Grassel, who defeated Wilhite, is a little more forgiving toward Munson and her former opponent, saying "the council has been going every year and they use it as an educational tool."
"I just want to move forward and I want to look at the ongoing expenses in the future," Grassel says.
Besides, as Munson says, somebody had to represent the city at the conference since "Bob McCaslin doesn't go to these things."
McCaslin doesn't disagree. "As senator, I'm entitled to a trip once a year. But I haven't gone in seven or eight years," he says. "I don't go on trips. I don't like to travel, to be honest with you."