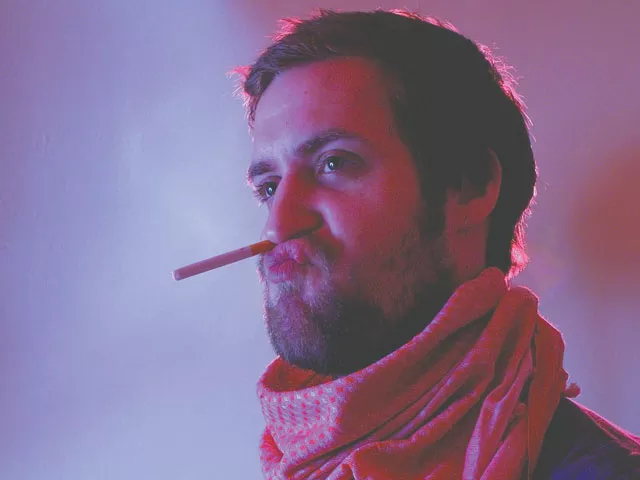 Mux Mool loves cartoons, so you can imagine his excitement when he got the call last summer to have his music featured on Cartoon Network's Adult Swim.
"Cartoons are all I watch," says Mux Mool, aka Brian Lindgren, in a telephone interview with The Inlander.
The late-night animation lineup featured snippets of the Brooklyn mix master's trance-inducing electronica, interspersed through those between-show-and-commercial segments and on an Adult Swim compilation record, Ghostly Swim.
Mux Mool plays upbeat, melody-driven electronica/ dance music, sampling everything from animated films (like Studio Ghibli's Nausicaä of the Valley of the Wind) to old Nintendo games (he uses Wizards and Warriors).
He likes diversity in his music, producing tracks with a range of tempos and borrowing from different genres. "[It's] not all Wu-Tang beats or bass-heavy dub stuff."
On stage, Mux Mool kicks out jams for the sheer sake of fun, mashing hip-hop a capellas a la Missy Elliott, Ludacris and Method Man with popular drumbeats and his own beats and loops. Generally, they're concoctions that he wouldn't necessarily consider releasing on an album — but they make great crowd-pleasers nonetheless. His first full length, Skulltaste, is due out on Ghostly International in February.
Lindgren arrived at the stage name of Mux Mool in 2006 after receiving the suggestion via MySpace. Mux, apparently, is short for multiplexing, sending many types of information through one channel.
Mool comes from a type of Mayan statue known as Chac- Mool, which is a depiction of a reclining fi gure holding a large bowl, the exact purpose of which is unknown.
Since the typical viewer most likely resembles Chac- Mool — reclining, bowl of some sort in lap — while watching Adult Swim, the pairing seems quite fitting.
"This was not actually a drug reference," Lindgren says. "I didn't know what [mool] meant, but it sounded… magic."
But even more so, Mux Mool's music carries a certain animated quality — a subtle, cartoonish playfulness and humor. Lindgren says that there isn't a conscious effort to evoke this type of imagery or narrative, but that it makes sense considering the hefty number of cartoons he watches.
"Different parts of the song tell a story in short phrases, but I don't know what [they] are about until I hear what other people think of it."

Mux Mool plays with Dark Party at the Blvd on Thursday, Nov. 19, at 9 pm. Tickets: $3. Call: 455-7826.