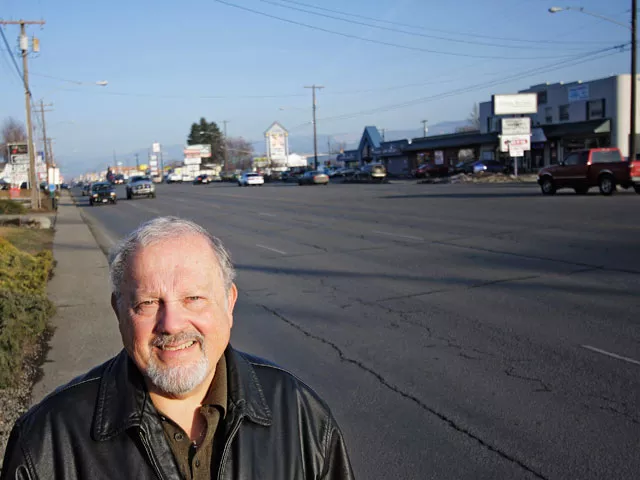 How much would you, Ms. Spokane Valley taxpayer, be willing to pay for budget debates, parliamentary motions and transportation subcommittee reports to be streamed live into your rec room?
It's a question of money and politics. Since at least 2006, the Spokane Valley City Council has ruminated about broadcasting their meetings on cable and the Internet. They say it's about transparency. The tricky part, though, is cost.
At a recent council meeting, Spokane Valley's IT specialist Greg "Bing" Bingaman estimated that broadcasting on the Web and cable would cost at least $150,000 for start-up equipment, $80,000 a year in labor and $1,500 a month in operating expenses. Such costs are not unusual. The public access budget for the city of Spokane is $259,880 a year.
The City Council tasked Bingaman with pricing a consultant — about $50 to $150 an hour — who could give a more expert assessment.
Kent, Wash., with a comparable population as Spokane Valley, only had about 90 people a week watch its council meetings. Assuming similar viewership in Spokane Valley, Bingaman's low-end estimate works to an annual $1,090 per weekly viewer.
Isn't there a cheaper way? Possibly. Some quick Internet nerd-forum queries garnered answers ranging from dismissive ("Who would voluntarily watch a three-hour city council meeting except cranks, shut-ins and cat ladies?") to hyper-technical ("Clipbucket/PHP motion are YouTube clones that are free and run on a LAMP server.") But one suggestion stood out: Justin.tv — think YouTube, but live, streaming and highquality. It's basic stuff. Set up a quality camcorder, connect it to a laptop, connect it to the Internet, logon and broadcast live. Footage is automatically saved for seven days and, if the footage is split into clips, it's saved forever.
Normally, Justin.tv has a 15-minute clip length limit, but Vice President of Marketing Evan Solomon says that for the Spokane Valley council, he can remove that restriction.
"You certainly should not be paying tens of thousands of dollars a year to do what we can do for free," says Solomon.
Bingaman says he's open to the possibility of using something like Justin.tv, but thus far, he's focused on government-specifi c streaming services like GoTV.com and Granicus.com. They offer extra features like transcriptions services, closed captioning and search-by-word clips.
Bingaman would like City Council videos to be more professional than one long Webcam shot.
"Sit down and try to watch a three-hour video on YouTube. See how bored you get when it's not a high-quality production," Bingaman says.
Zooming between speakers with a camcorder, he says, isn't much better.
"You don't want to do 'seasick video,' where you pan and tilt and move," says Bingaman says. "There's no graphics you can interject… If you jump in at seven o'clock there's no way to tell who's speaking."
Ideally, Bingaman would like a multiple camera broadcasting setup, similar to what Spokane uses for its City Council meetings.
"I'm excited that other governments are opening up their meetings to their public," Spokane's City Cable 5 Director John Delay says. "We have a lot of cities that call us to ask what we're doing."
Going entirely with Internet broadcasting could also deprive the Valley of broadcasting startup money. Thanks to a new franchise agreement, Spokane Comcast will reimburse for new Valley video equipment, but only if the resulting videos are broadcast on Comcast Cable.
Whichever way it's achieved, Bingaman says, broadcasting meetings carries a crucial benefit: preventing misinformation about City Council actions.
"If we do live broadcasting, you're going to hear it right from the mouth of the council members," Bingaman says. "Can you put a price on that type of information getting right out to the public?"