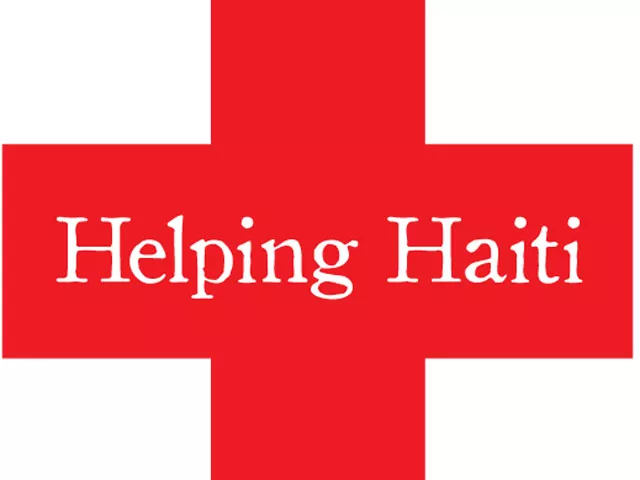 When you see images of Haiti on TV and in newspapers — crumbled, collapsed and desperate — it's hard to know how to help.
Do they need cash? Clothes? Shoes? When a country topples in a matter of minutes, what can possibly help?
Cash. Across the board, national and local relief organizations are saying that cash — small donations and huge sums of cash — is what Haiti needs most.
Joanne Bradley, development director for the local Salvation Army, says that in-kind donations won't even be accepted there.
"Some people want to drop off food and clothes — tangible items," she says. "But in this situation, it's just to expensive for us to transport it."
Bradley says that monetary donations can be dropped off at the Salvation Army office or in one of the red kettles they've placed at both local Salvation Army stores. (Or visit salvationarmyspokane.org.)
Megan Snow, director of communications for the local Inland Northwest Chapter of the American Red Cross, agrees.
"There is very, very little infrastructure left in Haiti, and there is no place to store or sort items," she says. "Money is the best way to help because it can be used to purchase those items — such as food, water, and shelter — that are needed immediately. Something as small as a $10 donation can provide a family with two water cans to store clean drinking water, basic first aid supplies or a blanket appropriate to the climate."
You can send checks to the local Red Cross office (315 W. Nora Ave.) or text "HAITI" to 90999 to make an automatic $10 donation to the organization's relief efforts.
If getting something for giving something is more your style, Whitworth University's Black Student Union is hosting a Soul Food Dinner on Friday, Feb. 12, with proceeds going to Haitian relief efforts. The dinner will be held at 5 pm in the Hixson Union Building. Tickets (at the door only) are $9.
Student organizations at Gonzaga have also hosted numerous fundraisers for Haiti, and still have a few planned. Most notably, Fr. Craig Hightower — Gonzaga's director of University Ministry, whose niece, Molly, was killed in the quake — will host a "Haiti Teach-In" on Monday, Feb. 22, at 6 pm in the Jepson Center. Donations will be accepted.
National organizations have kicked off some unusual fundraisers — including the compilation album you can purchase a la Radiohead's In Rainbows (meaning, pay whatever you'd like) at musicforrelief.org. It's an album with songs by Dave Matthews, Alanis Morissette, Linkin Park and many others, and 100 percent of the proceeds go to Haiti.
If you've got lots of cash to spare, consider donating to National Nurses United. On their Website (nationalnursesunited. org), you can see exactly how much it takes to send a nurse to Haiti. A donation of $250 will send a nurse for a day; $2,500 will keep him or her there for nearly two weeks.
And if you'd really like to send tangible items, check out store.
causecast.org/huffingtonpost, which lists specific packages and kits that can be sent to Haiti via organizations like Mercy Corps and Partners in Health. For example, World Vision offers $100 Family Survival Kits: boxes of life-saving essentials like water purification tablets, temporary shelter materials and cooking sets. Or for $10, International Medical Corps can provide Haitians with emergency hygiene kits.
Though it's an unlikely place to donate, the stylists at Koi — a downtown Spokane salon — have already sent large donations to a Port-au-Prince family to reunite them with family members in the United States. They're hoping to continue raising money for Haitian families.
"This Haiti business has rattled us completely," says Coco Noelle, a stylist at Koi. "We just hope that people are giving somewhere, anywhere — even if it's positive thoughts. That beautiful country will need support for a good while to come, and we don't want it to be forgotten."