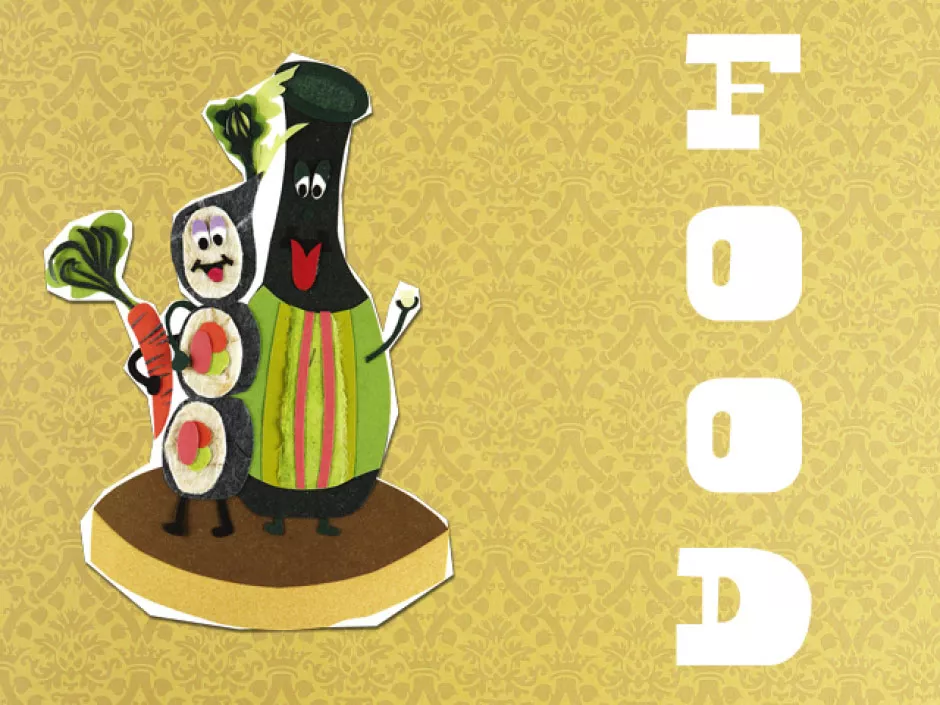 BEST SEAFOOD
Anthony's Home Port
Whether you're looking to show off Spokane to out-of-town guests or impress your first date, this stunning seafood restaurant overlooking Spokane Falls is a sure bet. This Northwest-owned company provides consistently fresh seafood and high-quality service to multiple locations across the state. Choose your catch from the Fresh Sheet or, for a casual meal, try the mahi mahi tacos or a Dungeness crab salad with the almost-better-than-Boston clam chowder. Don't like fish? There's always the Kobe beef burger or beef tenderloin with Gorgonzola truffle butter. Come early and enjoy the Sunset Special. (KH)
2nd PLACE: Milford's Fish House; 3rd PLACE: Red Lobster
---
BEST MEXICAN FOOD
Azteca
Well loved for all-you-can-eat taco night and frosty margaritas, Azteca offers so much more. The Little Amigos menu, prompt service and huge portions at reasonable prices keep families coming back, as does watching the on-site tortillieria machine crank out fresh tortillas for dinner guests and take-home purchases. The lengthy menu includes traditional favorites like burritos and enchiladas along with the trademarked pollo fundido (chicken, jalapeño cream cheese and melted American cheese in a flour tortilla) and the molcajete, a Mexican chicken stew. Also on the menu are dishes from owner Jose Ramos' mother's original recipes. (KH)
2nd PLACE: Casa De Oro; 3rd PLACE: DeLeon's
---
BEST BREAKFAST
Frank's Diner
Serving up 15,000 eggs and 2.5 tons of hash browns a month, Frank's Diner has been voted best breakfast 11 years running. The long lines and guilt-inducing levels of saturated fats are a small price to pay for the pleasures of cheese-oozing omelets, crispy bacon and biscuits and gravy. I suppose you could order the Snoqualmie Falls Oatmeal, but what's the point? Belly up to the counter and watch your breakfast being prepared, or slip into a velvety booth in this landmark 1906 railcar diner. You'll never think of breakfast the same way again. (KH)
2nd PLACE: Old European; 3rd PLACE: Satellite Diner
---
BEST PIZZA
Bennidito's
Bennidito's has won our hearts for a second year in a row, with handcrafted pizzas topped with gourmet goodies like Fontina cheese, prosciutto and marinated chicken. And the crust… brilliant There's no skimping on the toppings — the Meat Primo has seven kinds of meat (including meatballs), and the double pepperoni is legendary. But it's not just the pies that earned the vote. The beer buddies and breadsticks with pesto, marinara and ranch dips keep us coming back. (KH)
2nd PLACE: David's Pizza (Hall of Famer); 3rd PLACE: Papa Murphy's
---
BEST NEW RESTAURANT
South Perry Pizza
When word got out last spring that a new restaurant was opening on South Perry, people freaked. Praise Perry, we thought. Finally... but what could it be?
At the time, Pat Kautzmann, who opened the restaurant with his wife and daughter, played coy, saying the garage he was converting at 10th and Perry might house a pub, Mexican food — or a pizza joint.
"I'm kicking around some ideas," he said. "Something that adds to the neighborhood, where people can gather and meet friends."
Well, he and Sue, and their daughter, Krista, struck lightning with South Perry Pizza, which they opened in December. The drab old storage space is now a wide-open eating space. And every seat is in sight of the mighty pizza oven.
Speaking of which, that oven bakes up some damn good pies. The Prosciutto, festooned with a feast of both mascarpone and mozzarella cheeses, fresh arugula and cherry tomatoes. The Veggie, not burdened with every vegetable in the kitchen, is spare in its provolone and Parmesan cheeses, red onions, red peppers, roma tomatoes and fresh baby spinach.
And there are more, crazy-good pizzas, but Krista — a regular, if very mobile, fixture behind the counter — says her restaurant's success lies not with the pies, but with the pie holes.
"We've felt the support seeing a family in here and thinking, 'They've already been here twice before this week,'" she says. "I can say I am completely proud of what we have here. I think we do have great pizza and great food. But a lot of our success comes from the people in the neighborhood."
In the last three months, the demand for South Perry's pizza has been astounding: On a Saturday, pizza chef Christopher Deitz can go through 140 dough balls. And it's not uncommon for every table to be taken, which patrons don't mind. They can go grab a beer across the street at the Lantern Tavern (also new in the last year) and get a call when a table opens.
It's that close relationship of the neighborhood that Krista really savors and hopes will perpetuate the South Perry renaissance. She and her parents are continuing to help by pouring a patio this week.
"This area was just craving of something," she says. "The whole revitalization of the district has given us more attention. And there's still a lot of potential here." (ND)
2nd PLACE: Ginger Asian Bistro; 3rd PLACE: Crazy G's; NORTH IDAHO'S BEST: Scratch, CdA
---
BEST KID-FRIENDLY RESTAURANT | BEST BURGERS
Red Robin
The classic all-American diner — a staple in many a Northwest childhood — is still the best hometown restaurant. For the kid in your family, you can order the Red Robin burgers on the kids' menu for half the price of a regular burger — or you can sneak one for yourself with your weight-watching peers. And the "Shareable Starters" is a party staple for friends, family, colleagues or the college crowd with little to do on a weeknight. (JL)
BEST KID-FRIENDLY RESTAURANT 2nd PLACE: Chuck E. Cheese; 3rd PLACE: Tomato Street
BEST BURGERS 2nd PLACE: D'Lish's; 3rd PLACE: Dick's (Hall of Famer)
---
BEST BURRITOS (HOF)
Ionic Burritos
Ionic Burritos is not for the weak, the dieting or the faint of stomach. The burritos and deep-dish quesadillas are huge, and so hugely delicious that you won't be able to stop eating them once you start, even if you're so full that the button of your jeans pops off and hits the person across from you in the eye.
This Spokane fixture has also been a fixture on The Inlander's Best Of list. Now, with 10 winning years, Ionic enters in the rarefied air of our Hall of Fame.
"We've been dominating the burrito field for quite a bit — and we like it," says manager Randy Bartels with a devilish grin.
Ionic's secret to burrito domination?
"We have the best burritos 'cause we have the best ingredients — that's strictly what it is," Bartels says. "It's not a fast-food restaurant. I love chopping the vegetables and actually cooking the veggie chili and Thai peanut sauce — we make all of that stuff here. All of our salsas are made here. It's a lot of fun, getting everything made and then watching people enjoy it."
Ionic offers a range of burrito tastes and styles, from the more traditional Tres Frijoles burrito to the fish-taco-inspired fish burrito to the edgy Jamaican jerk burrito. Ionic also caters to a wide range of customers by offering vegetarian and vegan options, with several veggie burritos and the option to replace any meat with tofu.
"And we're great with the customers, too," adds Bartels. "We have more repeat customers than any other business I've ever seen. People come in, know us by name and we know them by name. We have great attitudes, and it shows."
Although Ionic Burritos is located near Gonzaga, Bartels estimates that only about 20 percent of Ionic's customers are students. Bartels notes, however, that Friday or Saturday nights are dominated by college kids — usually on dates. They grab a few beers, split a monster burrito and listen to some live music.
Bartels has a big grin over making The Inlander's Hall of Fame. "Thanks to Spokane," he says, "for making this happen."
But it's not really a surprise. After all, the most frequent comment that Bartels gets from customers is: "Great food!" (CJ)
2nd PLACE: Neato Burrito; 3rd PLACE: Qdoba and Slick Rock Burritos (tie)
---
BEST ITALIAN FOOD
Luigi's
Located in the historic brick building on Main Avenue that housed the Salvation Army in the early 20th century, Luigi's serves up all of your Italian favorites. They have kept the stained glass in the main hall from the former sanctuary; framed archival photos from the building's early days are on display in the foyer. While the local establishment values historic preservation, they are quick to adapt to contemporary dieting concerns such as gluten-free pasta. (JL)
2nd PLACE: The Italian Kitchen; 3rd PLACE: Tomato Street
---
BEST COFFEE/ESPRESSO SHOP | BEST DRIVE THROUGH ESPRESSO
Starbucks
For coffee, Starbucks is a reliable choice. You walk in, flirt with the cute barista for a split second before you order, then sip your nonfat macchiato with some kind of exotic fruity syrup and walk out with the right amount of crema every time without the risk of catching an intimidating coffee connoisseur or an espresso machine fault. And if you're a regular, that cute barista will probably remember your name — or, at least, your order. (JL)
BEST COFFEE/ESPRESSO SHOP 2nd PLACE: Rocket Bakery (Hall of Famer); 3rd PLACE: Thomas Hammer
BEST DRIVE-THROUGH ESPRESSO 2nd PLACE: Dutch Bros.; 3rd PLACE: Jacob's Java
---
BEST THAI
Thai Bamboo
Bamboo is versatile and abundant in Thai culture. Its delicate shoots are featured in cooking, while the sturdy reeds that grow in all manner of shapes, colors and sizes get turned into everything from musical instruments to flooring and paneling. As your top vote-getter for best Thai, Thai Bamboo is equally versatile and abundant, with four locations across Spokane and North Idaho. The menu is expansive, with super lunch specials and a festive décor of modern and classic Thai motifs. (CS)
2nd PLACE: Linnie's Thai; 3rd PLACE: Bangkok Thai
---
BEST WINERY
Arbor Crest
A chilled glass of fruity sauvignon blanc on a lovely day is made that much more lovely when the setting — and the wine itself — is Arbor Crest. Despite the big fire that damaged the historic Cliff House manor in December, the winery is open for business daily. And the view is as grand as it ever was. Arbor Crest is an ideal place for gatherings both intimate and large — like their weekend summer concerts. Stroll the grounds, including the garden, vineyard and life-size checkerboard (but remember to leave the kiddos at home). (CS)
2nd PLACE: Latah Creek; 3rd PLACE: Caterina Winery; NORTH IDAHO'S BEST: Coeur d'Alene Cellars
---
BEST HOT WINGS
Flamin' Joe's
At the scorching pinnacle of Flamin' Joe's menu is the sauce behind all the fire-fighter memorabilia in both the North Division and East Sprague restaurants. It is called Code Red, and it is nothing less than habañero-laced liquid fire.
If you can eat 12 wings drenched in Code Red in four minutes, you instantly become part of Flamin' Joe's history. A siren roars, a camera flashes, and before you know it, your picture is on the Wall of Flame wearing a fireman's hat: your face still smeared in sauce, your pupils dilated.
Yet cocky wing kings beware. The higher you go, the more habañero powder and Deep Heat hot sauce replace the butter base in the lower Code sauces. Most folks call "uncle" at Code 4, but there are still Codes 5, 6, and 6.5 before you meet the "widow maker" sauce at the top: Code Red. Sally Guthrie, the owner of both locations, confesses that she has only tried a Code Red wing on three occasions. "The first time I got sauce on my lips and could feel my heartbeat in my lips!" she says with a wry grin. My own single bite of a Code Red wing nearly put me under the table and my lips and tongue burned for 15 minutes despite a full pint of milk.
Thankfully, hot isn't the only option at Flamin' Joe's. The menu actually lists 26 different sauces. These include mustard sauces, teriyaki sauces, barbecue sauces and a huckleberry sauce. Try the Samurai Sumo and the Hot Honey BBQ for a great place to start. Heat ratings for each sauce are included, but nearly all of the sauces not at the top of the Code list should be manageable for everyone at the table.
You can also purchase insurance against any unexpected flames in the form of "big beer." Flamin' Joe's offers a collection of 24-ounce cans and 22-ounce bottles as well as their massive "tankers" of beer, which arrive by the gallon in pitchers with measurements running up the side.
Five years ago, the Guthrie family bought the Valley location from the three men who created Flamin' Joe's, and Sally Guthrie and two of her sons, Kessler and Ralston, now run the original Valley restaurant and the newer North Division location. Both are wildly popular with kids — kids who do their part to eat some of the 25,000 wings that Joe's sells every week. (KF)
2nd PLACE: Hooters; 3rd PLACE: Winger's; NORTH IDAHO'S BEST: Wing Stop, Coeur d'Alene
---
BEST BREAD
Great Harvest
Lots of good stuff sprouted in the back-to-nature movement of the '70s, including the resurgence of whole-grain baking. Fast forward 30 years and you have Great Harvest Bread Company, with more than 200 locations (including three locally owned here) touting the benefits of their five-ingredient, whole-grain bread. Besides bread, they're known for sweet treats like pastries and cookies. (CS)
2nd PLACE: Luna, Bouzies Bakery; 3rd PLACE: Tomato Street's house bread
---
BEST BAKERY
Rocket Bakery
It's a testimony to their popular appeal that all nine locations have quickly become assimilated into the neighborhoods fortunate enough to have one. As a gathering place, each Rocket provides a funky, welcoming environment, often hosting local art and music. Yet as a bakery, they will send you to the moon as you munch contentedly on their trademark pink cookies or delve into a hearty sandwich on fresh-baked bread. Only question: When does my neighborhood get one?! (CS)
2nd PLACE: Rockwood Bakery; 3rd PLACE: Great Harvest
---
BEST STEAKS
Wolf Lodge Inn
You can get your Wolf Lodge fix in Spokane, but to truly experience a great steak you need to make a pilgrimage to the original location east of Coeur d'Alene on I-90. There, at the foot of Fourth of July Pass, you'll find the intentionally ramshackle shrine to massive cuts of choice beef grilled on open-fire pits over seasoned tamarack. While you can get petite meat, clearly size matters at the Lodge. Several signature plates boast 34 ounces of beef. The rustic ambience sets the mood, but is it possible there is also something addictive in the special seasoning? (KF)
2nd PLACE: Spencer's; 3rd PLACE: Outback Steakhouse
---
BEST OUTDOOR DINING
The Elk
I've been covering the best outdoor dining beat for a couple of years now. It's never a particularly surprising job. The Elk wins. Every year. The years it doesn't win are the years we don't run the category. That's called hegemony. The wait staff's great, reservations don't exist and — here the restaurant gets a big assist from the neighborhood — the location is among the city's best for leisurely summer drinking. Do I get tired of writing about the Elk year after year? Not really. It makes me want to go sit on their patio. (LB)
2nd PLACE: Twigs; 3rd PLACE: Anthony's Home Port; NORTH IDAHO'S BEST: Bardenay, Coeur d'Alene
---
BEST VEGETARIAN
Mizuna
Mizuna has a lot going for it. It strives to serve food made with local, organic ingredients. Located in close proximity to everything in downtown Spokane, the restaurant does steady business for both lunch and dinner. The welcoming space can be at once swank and chill — perfect for any occasion. It's a great restaurant — or a great place to wet your whistle.
But, most importantly, Mizuna has great vegetarian fare.
Opened a decade ago strictly as a vegetarian restaurant, Mizuna no longer caters just to the meatless. And owner Mike Jones says that vegetarians — and vegans — are better off for it.
"The vegetarian market is a tough market to completely cater to," he says. "The sweet spot is having a vegetarian menu... Most times you'll get a group of four people, and one person is vegetarian. Now we can provide for everybody. Before we opened up the menu, those four people wouldn't come here."
Unlike many restaurants that simply substitute tofu for whatever meat is ejected from the dish, Jones says his restaurant builds meals around the veggie protein, whether it be Field Roast vegetarian grain meats, wheat gluten, quinoa or, yes, tofu.
"A good element of a vegetarian meal is not just a meat meal with the meat pulled out of it," Jones says. "Not everything can be subbed with tofu."
Take, for instance, the vegetarian meatloaf sandwich on Mizuna's lunch menu. Made with wheat gluten and tofu, the sandwich comes with grilled onions, tomato and chipotle aioli, but the star is the "meat." Eaten with Mizuna's delicate French fries, the sandwich can turn any stubborn meat eater soft.
Or try the grilled Field Roast for dinner, which is served with roasted Jackson Farms potatoes, wild Northwest mushrooms, cambozola cheese, fried leeks and other seasonal vegetables.
Jones — who's owned the place four years but started at the restaurant as a server when it opened — says each dish is carefully crafted.
"Our menu's not huge. The vegetarian and regular menu have seven entrees. We really pride ourselves on what we do put on the plate," he says. "A lot of people ask what our signature dish is. We really don't have one. If we don't feel really strongly about something on our menu, we take it off."
As with any restaurant that pays attention to the health of its patrons, Mizuna's menus change drastically throughout the year, according to the seasons. Check out its Website — Mizuna.com — for weekly specials and seasonal menu variations. (ND)
2nd PLACE: Huckleberry's Bistro; 3rd PLACE: One World Café
---
BEST ASIAN FOOD
P.F. Chang's
Enough of you go into raptures about P.F. Chang's chicken lettuce wraps that the restaurant's win for best Asian is understandable. The good balance of classic dishes, seasonal specials and fresh ingredients on the menu puts Chang's into a realm beyond the standard Chinese-American spots where most of us ate as children. Then there is the fact that Chang's locked up the Celiac vote for their thoughtful gluten-free menu. The dipping sauce mixed at the table is a nice personal touch in the expansive polished space, and the giant horse out front — as well as the Great Wall of Chocolate — didn't hurt. (KF)
2nd PLACE: The Mustard Seed (Hall of Fame); 3rd PLACE: Gordy's; NORTH IDAHO'S BEST: Bonsai Bistro
---
BEST COFFEE ROASTER
Cravens Coffee
"I'm the guy in Rwanda getting sick," Simon Thompson says jokingly, but clearly proud of the efforts Cravens makes to find the best coffees from all over the world directly from the source. "We have true farm-direct coffees. I've been everywhere except Indonesia," says Thompson who travels the globe in search of the best coffees for his Spokane roasting company.
In 1993 Simon Thompson and his wife, Rebecca Templin, were working for Seattle's Best Coffee and looking to strike out on their own. "We considered Atlanta and Minneapolis, but the costs of entry were too high. We started looking closer to home — at Spokane."
"The timing was absolutely spot on," says Thompson who credits part of Cravens' success to being in the right place at the right time. "There were only two other companies roasting at that time and two drive-thrus." The market was wide-open for locally roasted coffees in restaurants, grocery stores and coffee bars. "We have a good read on what people want and we just keep growing," says Thompson. Recent growth includes satellite distribution centers in Missoula, Mont., and Grand Junction, Colo.
In 1995, after the birth of their first son, Thompson and Templin created "Benjamin's Blend" with a portion of the sales benefiting various local children's charities. The idea took off, and over the years Cravens has offered several "community blends," benefiting local charities like the Vanessa Behan Crisis Nursery. At the nursery, board members were involved in taste testing and deciding on the final blend. Vanessa's story was written on the backside of the coffee's label, further raising awareness of child abuse in the community. "I love the fact that it's all local," says Amy Swanson, executive director of the crisis nursery.
Thompson credits his wife as the driving force for the company's "neighborhood marketing." "It's good for the community and good for business," Thompson says.
Despite the vote of confidence that comes with being dubbed Spokane's best coffee roaster, Thompson's not content to rest on his laurels. He continues to travel the world to find that undiscovered farm in Ethiopia or Guatemalan co-op, to get deeper into the sources of coffee and find out why it's so good.
Even the tough economy hasn't slowed them down. "People are going to continue to drink great coffee and it might as well be ours," Thompson says. Judging from the votes, it looks like Spokane agrees. (KH)
2nd PLACE: Thomas Hammer; 3rd PLACE: Café Doma
---
BEST SANDWICHES
Domini's
The current Domini's location opened in 1963, and it remains the closest thing Spokane has to a classic East Coast deli. Ordering options are limited: bread, meat, cheese, with the option of mayonnaise and mustard. But the resulting sandwiches are not just straightforward, they are glorious… a magnificent mound of meat and several slices of cheese served on French, wheat, rye or sourdough. Also distinctive is the popcorn that arrives at your table while your sandwich is prepared. Our pick for the place to start? The pastrami with provolone on French with extra sweet mustard at the table. (KF)
2nd PLACE: Subway; 3rd PLACE: The High Nooner
---
BEST FINE DINING | BEST DESSERT | BEST RESTAURANT DÉCOR/AMBIENCE
Clinkerdagger
How would one go about winning 22 separate Best Of categories in seven years? The easiest way? Copy the hell out of Clinkerdagger. The three-decade-old restaurant shows no signs of flagging in its dominance of area fine dining. Of course, even if you wanted to, you probably wouldn't be able to match their special something. That Bavarian-castle-meets-English-pub atmosphere — who would think of that? That's what you call lightning in a bottle. (LB)
BEST FINE DINING 2nd PLACE: Anthony's; 3rd PLACE: Wild Sage; NORTH IDAHO'S BEST: Beverly's, Coeur d'Alene
BEST DESSERT 2nd PLACE: The Melting Pot; 3rd PLACE: Just American Desserts; NORTH IDAHO'S BEST: The Coeur d'Alene Resort
BEST RESTAURANT DÉCOR 2nd PLACE: Twigs; 3rd PLACE: Zola; NORTH IDAHO'S BEST: White House Grill, Post Falls
---
BEST ETHNIC FOOD THE INLAND NORTHWEST NEEDS MORE OF
Indian
You are what you eat.
After decades of studies on cholesterol and fatty acids and diabetes and childhood obesity, we've come to accept that as fact. But we here at The Inlander are all about the life of the mind. To that end, we asked what ethnic food you wish we had more of, a spin on the old truism, amounting to: You wish you were what you want to be able to eat.
See what we did there? Food existentialism. Tricky.
And why not? This is America, for God's sake. A land of dreamers and doers. Surely we in the Inland Northwest can make all of our ethnic dining wishes come true. So — after surveying the vastness of our planet's culinary choices — what exotic cuisine did you, dear readers, wish we had more of in the Inland Northwest?
"The Cheesecake Factory," for one. "We could sure use a Joe's Crab Shack," said another. How about: "American Blue Plate Special, they are all gone."
Most readers, to be fair, didn't completely miss the point of the question.
Some though, appear to have flunked geography. Six people wanted more "Asian" food which, unfortunately, is not an ethnicity.
The various types of Asian foods fared rather well.
The most votes, though? Indian food. "Indian, as in 'from India'" — just to clarify.
It won by a landslide, which makes us wonder why Spokane is constantly hemorrhaging vindaloo. We lose a lot of Indian restaurants.
Other excellent suggestions were Ethiopian, Brazilian, Cuban, Lebanese, "Middle Eastern" and Vietnamese. We're more than a little curious about "Japadogs — Japanese hot dogs."
Some were clearly unhappy with the ethnic food we already have a ton of, and used their vote to voice that disdain. "Not exotic but geez, can we get a good bagel in this town?"
Others wanted dietary variety more than ethnic: "How about just more vegetarian options," one person said. Someone suggested the hyper-specific "gluten-free vegan bakery and allergy-friendly restaurant," while another was more vague: "less processed crap."
Even if some of the answers missed the mark, we felt like this was a good discussion to have, especially for those readers who don't seem to realize they're missing out on anything. In the words of one person: "None, we have a lot as is." (LB)
---
BEST CHEAP EATS
Dick's
Dick's is a self-fulfilling prophesy. Their slogan: "Buy the bagful." You can get a sack of Dick's burgers for the price of one burger at other places. Cheap. Bam. Nothing but. You do one thing better than anyone else, and people who want that one thing will love you more than everybody else. Like Google: They used to do just one thing, back before they started doing all that other stuff. What I'm saying is: Dick's is the Google of local fast food. You heard me. (LB)
2nd PLACE: Taco Bell; 3rd PLACE: Zip's
---
BEST SUSHI
Raw Sushi
Located in the thick of it downtown, Raw is your one-stop shop for great, fresh sushi, plus drinks and karaoke in a lounge-like vibe. It gets packed on many weekend nights with partiers fueling up for a long night on the town. With a "crunchy" roll with tempura shrimp for $6.25, you can't go wrong. (JF)
2nd PLACE: Sushi.com; 3rd PLACE: Ginger Asian Bistro; NORTH IDAHO'S BEST: Syringa Japanese Café and Sushi Bar
---
NORTH IDAHO'S BEST SUSHI
Syringa
On any given night, Syringa is likely to be nearly packed full, with a small line of those hopeful locals or forgetful few who neglected to make a reservation. No matter, though; it's the kind of place that is 1) worth the wait, and 2) once you're seated, you're likely to become friends with your neighbor, assuming you do not already know each other. After all, this is where North Idaho goes for sushi.
Sockeye salmon in teriyaki sauce, Wafu steak with gooey caramelized onion and shitake mushrooms, Chilean sea bass with eggplant ratatouille, or a platter brimming with fresh, beautiful sushi. Great service, reasonable prices, a casual but hip vibe. And, of course, the opportunity to run into half a dozen people you know on any given night. That's Syringa.
Owners Autumn and Viljo Basso credit their staff with providing great service. Many are long-time employees, even since the place opened in 2006.
The Bassos also credit their customers. Autumn says, "We thought the win was great! It is confirmation of what we have known all along — that we have the best customers and we'd like to thank them for nominating us."
What sets them apart? "We care!" says Autumn. "We care about customer service, food quality, atmosphere, consistency, fairness and good prices." She adds, "We know we don't get it right 100 percent of the time, but we try."
It isn't the first time (nor likely the last) that Syringa has been honored with a readers choice award. North Idaho Business Journal and even a few Web-based publications have been singing their praises for several years, including the recent "Fork-n-Cork Award" from Idaho Cuisine magazine for Chef Viljo.
For an encore, the two Coeur d'Alene-area natives have started a recycling program at the restaurant, including composting kitchen scraps.
They're also working, of course, to expand the menu here and there with new items like the Mexican roll (tempura avocado, kaiware and cucumber, topped with albacore, avocado and pico de gallo) and pan-seared Alaskan scallops served with Swiss chard and vanilla teriyaki sauce.
And they've expanded the Website, which is super-cool and gives you a menu you can download and use for phone-in orders — you know, in case you just can't wait another minute for a little something good from Syringa. (CS)
---
SECTION EDITOR: Jacob H. Fries WRITERS: Luke Baumgarten | Michael Bowen | Jordy Byrd | Nicholas Deshais | Kevin Finch | Jacob H. Fries | Kristen Harrington | Carey Jackson | Natalie Johnson | Julia Lipscomb | Tammy L. Marshall | Carrie Scozzaro | Joel Smith | Leah Sottile | Kevin Taylor | Blair Tellers | Daniel Walters PHOTOGRAPHERS: Markus Burns | Young Kwak | Tammy Marshall | Carrie Scozzaro ARTWORK: ANeMonE