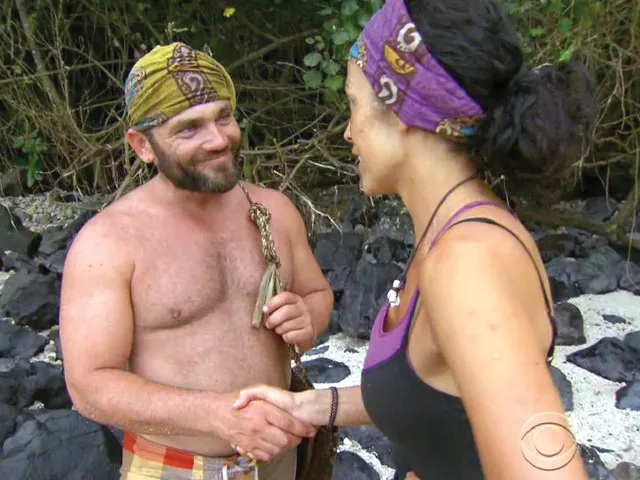 British journalist David Frost once said, "Television enables you to be entertained in your home, by people you wouldn't have in your home."
Obvious, but incisive.
Crappy reality TV thrives like a bad weed. It's a shameful testament to how wildly susceptible viewers are to being sucked into someone else's drama — like when a couple publicly breaks up in the middle of a nice restaurant. We shouldn't stare, but we do.
Reality shows garner the same attention. What began as a television novelty in the early '90s (The Real World) had become a cultural phenomenon by 2000 (with Survivor). It's now a gargantuan, tentacled hell-beast: You start with one reality show, and the next thing you know, Bam! Spin-off. Bam! After-show. Bam! Spin-off of a spin-off. It's an entire life cycle —, unnaturally selected, completely independent from God and Darwin and whoever.
All it takes is one show, strategically cast with absurd, stupid, spoiled, eccentric or self-centered characters. A spin-off, then, inevitably follows, usually tailed by an after-show. When these options fizzle out, the reality star signs on to a rock-bottom venue, like Celebrity Rehab, Celebrity Fit Club, or I'm a Celebrity, Get Me Out of Here!
Eventually this all comes full circle. The reality star experiences a psychological re-birth, a re-acceptance into society and is then regurgitated onto something self-empowering, like Dancing With the Stars (hello, Kelly Osbourne).
It's a media monster, and it keeps coming back to life in a campy chain-reactor sequence of drama.
Take Exhibit A: In 2007, MTV gave us Laguna Beach, a show glorifying spoiled rich kids in the OC. Next came spin-off The Hills, a series showcasing former Laguna Beach star Lauren Conrad and her aspirations of becoming a fashion designer in Beverly Hills. From this sprouted The Hills After Show, a ''reunite-the-cast" stint with banter reminiscent to The Jerry Springer Show, but with sexier co-hosts and nicer couches. Then Lauren's BFF from The Hills, Whitney Port, left for New York; so Whitney got her own show, The City. From this, Bravo TV jumped in and created Kell on Earth, starring Whitney and Lauren's former psycho-bitch power boss from hell, Kelly Cutrone.
Like a bag of bad potato chips, niche audiences can't stop snacking on this stuff. Will the madness ever end? Do we want it to?
TIVO-WORTHY
Chelsea Lately
Chelsea Handler is the female version of Conan O'Brien: exactly what the doctor recommends if you're suffering from a snark deficiency. Recognized for her popular roundtable discussions with up-and-coming comedians, her scathing sarcasm, a love of vodka and next-to-zero inhibition, Ms. Handler's attitude is a let-loose breath of fresh air. (E!, Mondays-Fridays, 11 pm)
Tool Academy 3
If you're going to waste your time on the worst of the worst (and by worst, we mean so ridiculous that it's good), tune in to this gem of a spectacle. Girlfriends at the end of their relational ropes bring douche-bag boyfriends to this lock-down facility in a last-ditch effort to see if transformation is actually possible — or if he's just a tool. It's remarkable to watch, simply for the "Do people like this really exist?" factor. (VH1, Sundays, 9 pm)
Life
The Discovery Channel brings us another winner. Featuring more stunning cinematography, intimate peeks into distant habitats and mind-blowing animal behaviors caught on camera, Life picks up where Planet Earth left off. (Catch the next episode of this 11-part series on Sunday, March 28, at 8 pm on Discovery.)