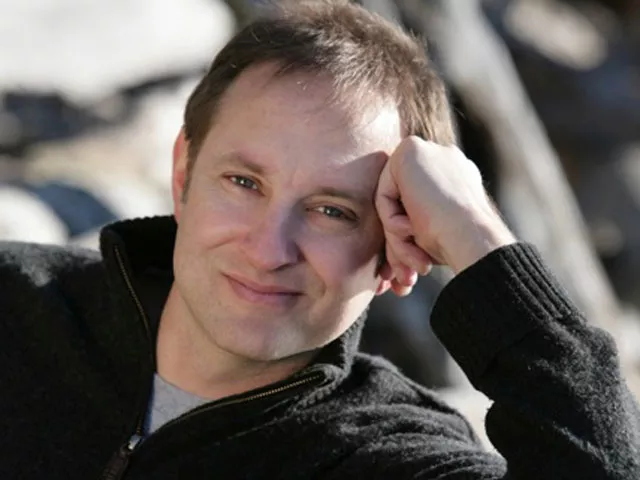 Craig Welch wants to show us what evil lurks in the hearts of men. More precisely brawny, tough sea-farin' men — ha-harrgh! — who harbor an insatiable lust for… for…
Clams?
In a debut book on an unlikely topic, Welch takes us on suspense-filled nighttime voyages around — and under — the waters of Puget Sound, where modern seafood pirates plunge into the murky depths to pillage one of the world's largest clams, the geoduck.
It's pronounced "gooey-duck," and it's a somewhat embarrassing giant with a siphon that dangles like a rubbery two-foot phallus when pulled out of the mud.
Welch is chief environmental writer for the Seattle Times. (He previously worked for the Spokesman-Review.) But it was a brief crime story about five guys busted for dealing in $3 million worth of geoducks that alerted him to the existence of clam rustlers. At first amused, then intrigued, Welch began a long journey of reporting on the shady world of wildlife smuggling.
The heart of the book involves geoducks being yanked nightly out of Puget Sound by greedy hustlers feeding a burgeoning market in Asia, but Welch takes us on side trips into other international shadiness, too, from traffic in bear gall bladders to baby leopard sharks.
Only the thinnest line of enforcement is arrayed against the growing and seemingly insatiable trade in wild things. Welch introduces us to state wildlife agents Ed Volz and Kevin Harrington, among others, as they recruit informants and scramble up and down steep bluffs around the Sound at 3 in the morning, staking out poachers.
Diver and fisherman Doug Tobin, a larger-than-life member of the Squaxin Island Tribe, enters the scene as a snitch. Or is he playing both sides?
Tension and danger mount as all parties seem to have too many secrets to keep under their lids. Investigations teeter on the edge of flying apart.
We meet hit men with teddy bears and read about assassination attempts — yes, over clams. It's intense stuff, and — as crazy as it sounds — it's all real.