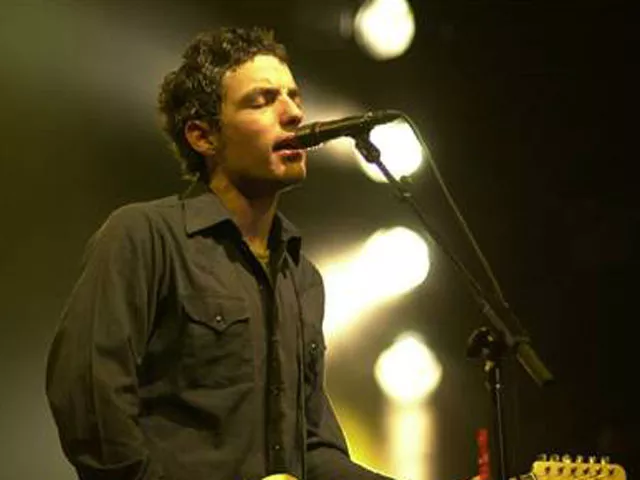 Jakob Dylan must feel awfully lucky. Sired by the man with the voice of sand and glue, Dylan is blessed with good looks, a warm voice and songwriting chops. But… Jesus. The pressure. No one could blame him if he chose to live the life of opulent obscurity.
Instead, Dylan delivers this collection of subdued, ruminative songs produced by the reigning king of roots music, T-Bone Burnett. Unlike the last collaboration between these men, 1997's Bringing Down the Horse, this is not a pop album, and the songs aren't cut from the typical singer-songwriter cloth of confession. Instead, the songs tell of hardworking men readying for the flood, of miners trapped underground, of love and land.
Backed by Burnett's regular backing band (and the fabulous Neko Case), Dylan's plaintive melodies are enhanced with the brushed high-hats, sadly moaning guitars and other hushed, lullaby qualities that have come to be associated with Burnett.
DOWNLOAD: "Nothing But The Whole Wide World"