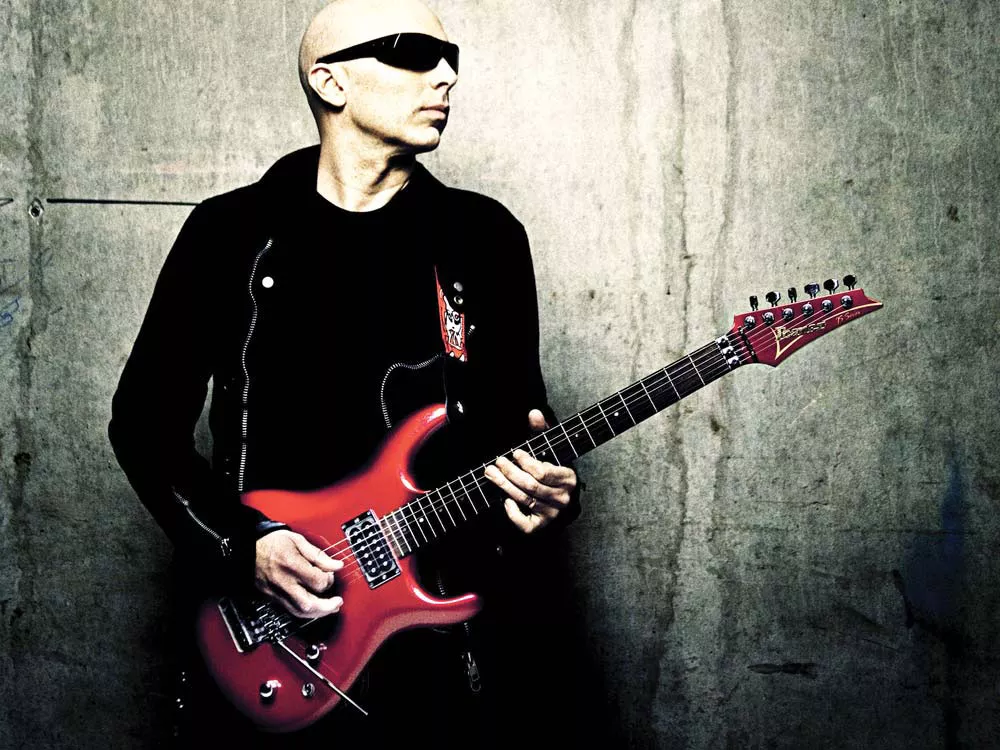 When his mother passed away last year, instrumental guitar master Joe Satriani handled his grief like any musician would: He wrote about it.
"I knew I had to write about that in some way," he says. "I really wanted to make sure I got it out, because the worst thing for me, I guess, is the feeling that I'm making music, but I'm not feeling it."
"That's what ruined me from ever being a good studio musician," he says. "I just was not good at it because I felt I was trying to strangle some part of me. … I have to let things out. I dredge things up. I amplify them, and I put them to music. Only then do I feel like I've done the right thing."
Satriani, who is perhaps most widely known for "Summer Song" (a track used by Sony throughout the '90s to promote its portable Discman players), has recorded most of his 12 albums by himself in his home studio.
But on his new album, Black Swans and Wormhole Wizards, Satriani changed course.
After writing and recording with Chickenfoot — a riff-heavy band that featured former Van Halen singer Sammy Hagar, former Van Halen bassist Michael Anthony and Red Hot Chili Peppers drummer Chad Smith — Satriani revisited the idea of recording with a full band in the studio.
"The effect that Chickenfoot had was for me to say 'No, I want to go back to a big room, and I want everybody to bring in all of their gear, and let's have fun and let's record as many different versions of these songs as it strikes everybody's fancy and let's see what we get,'" Satriani says.
For him, the idea of recording live in the studio dovetailed with his other primary objective for the album: to communicate the emotions he was feeling in his playing, Satriani is pleased with Black Swans and Wormhole Wizards — and with good reason. He delivers his usual parcel of hard-hitting but highly melodic rockers ("Premonition," "Light Years Away" and "Pyrrhic Victoria"), gets funky on "Dream Song" (his playing evokes the liquid tones of Jeff Beck), and gets futuristic on the sleek "Wormhole Wizards." And while his albums have always had plenty of life, he finds an especially sharp balance between energy and polish here.
Satriani says that live, fans old and new will see the emotion he and his band put into this album.
"The main concern is to put together a good show," Satriani says. "So no matter whatever it is that you put together, get committed to it and make it the best show that you want … so when you're into this thing, and you're on your 150th show, you're still hitting the stage very excited about playing it."
"That's what the audience, I think, ultimately wants to see. They really want to see you dig in and get off and give them a great show."

Joe Satriani • Sun, Jan. 9, at 7 pm • $41.50 - $65 • Bing Crosby Theater • 901 W. Sprague • http://www.ticketswest.com • (800) 325-SEAT
{embed_video}