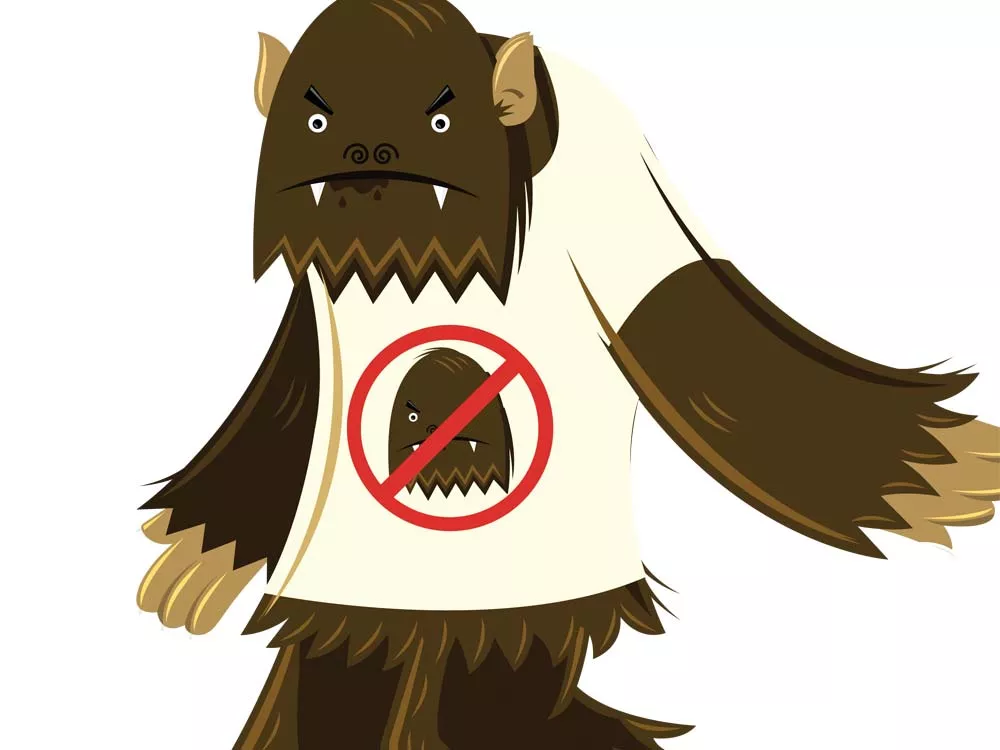 Austin Mell says if anyone was a fan of Sasquatch Festival, he was. The indie-pop and rock lovefest at the Gorge Amphitheater was the first major music festival that Mell ever attended as a young adult. He'd camp the entire weekend with his friends, and each year that he went, he learned about "a plethora" of new bands and music.
But as the festival got bigger — and acquired major corporate sponsors — he felt less and less attached to it. It wasn't a festival for him, or anyone like him, anymore.
"When Sasquatch started off it was just one guy who was putting it together," he says. "And it was like an entirely almost grassroots sort of event. When Esurance picked up Sasquatch, Verizon Wireless and all that stuff, the ticket prices started to go up. The more mainstream crowd started to frequent [it]."
"It was like the quality of people sort of digressed to brainless bros who just want to get pissed drunk all the time and boo someone off the stage or something," he says.
Mell, 21, skipped the last two festivals — he was traveling abroad. And when tickets went on sale for this year's 10th annual Sasquatch, he was reluctant to jump on board. And the ticket prices deterred him even more.
"A group of friends of mine and I, we were kind of complaining about how much Sasquatch costs, you know, like four days of music is going to be over $300, $400," Mell says. "[We said] 'We don't want to go to Sasquatch anyways. [It's] filled with a bunch of hipster elitist snobs.'
"'We'll just put on our own.'"
And so in the last few weeks, Mell and five of his high school-aged friends have turned their idea to throw an Anti- Sasquatch Festival — called Anti-Squatch — from a simple backyard party for their friends into a full-fledged, weekend-long free festival with over 2,000 people invited on Facebook.
"You hear the whole Tahrir Square revolt was all based on Facebook," Mell says. "So we were kinda like, 'OK, if the Egyptians can start, like, a grassroots revolt, we could do it. What's so hard in that?"


Mell and his fellow organizers say they were shocked at the outpouring of support for a free, all-ages festival that they received once they started promoting it on Facebook.
"We kept growing and growing and growing and growing and growing and growing and growing," he says, "You just, like, push 'refresh' and all of a sudden you see this number pop — and you're just like holy shit. I had no idea so many people were going to hear about this."
Mell says they realized quickly that the event couldn't be in their friends' South Hill backyard anymore. They needed somewhere big — a place where noise, people and cars weren't going to be a problem.
A friend volunteered his property about 15 miles south of Spokane — a sprawling piece of land with a barn perfect for indoor, nighttime shows. (The organizers of Anti-Squatch have requested that The Inlander not print the address or how to get there, but you can find it on Facebook.) Someone offered to donate a stage. Other people volunteered their amps and PAs. Some nursing students offered to set up a medical tent.
And the entertainment figured itself out.
"We wanted to make it as locally-arts-oriented as possible — slam poets, performance artists, acrobats … We wanted pretty much everything," Mell says.
The schedule features lots of young, local performers but has also attracted the interest of local emcees Xrin Arms and p.WRECKS, rockers Bodhi Drip and Chicago noise-rock band CMKT4.
Mell knocks on a wooden desk at The Inlander's office as he rattles off all the worst-case scenarios that they've anticipated at Anti-Squatch.
"With every large group of people there's a plethora of stupid people. We always have to be prepared for that," he says. "I mean, there's a distinct possibility we could get shut down. I'm gonna say that. It's up in the air. A ton of people have been telling that to me. 'You've got no luck. You're gonna get shut down in an instant.' I just think, 'Optimism please! Come on!'"
Mell says that he and his co-organizers are confident they've planned a great festival — one that's free and open to everyone. He hopes it will capture the vibe that he loved so much about those early Sasquatch festivals — and prove that Sasquatch's tickets are overpriced.
"We've had a bunch of people … who are actually going to Sasquatch [ask] 'Oh, can you change it to the weekend after so we can come?'" Mell says. "But that would entirely defeat the purpose."

Anti-Squatch • Sat, May 28, from noon to 2:30 am and Sun, May 29, from noon to 2 am • Donations only