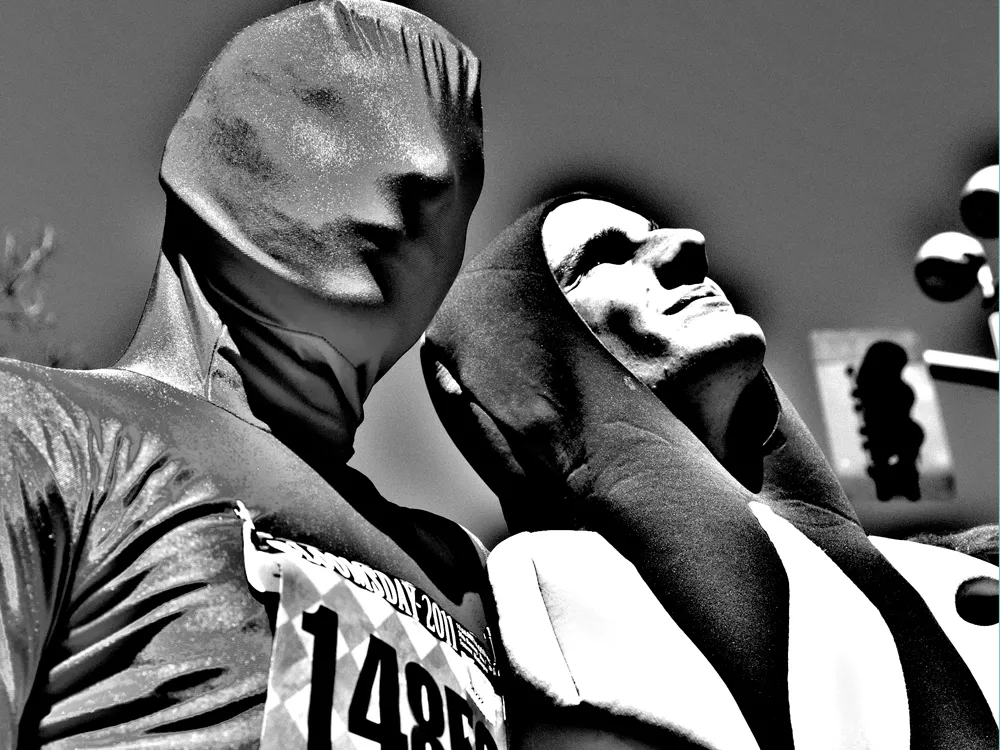 James Painter didn't really care about his Bloomsday time when he ran the race for the fourth time last year.
Of course he didn't, considering the Cheney High School student arrived at the starting line dressed as a hot dog.
Painter ran all seven-plus miles in his wiener apparel, with his friend, Roman Harner, who wore a one-piece red suit that covered the entirety of his body, even his face, serving as the ketchup to Painter's hot dog.
Neither racer found their chosen costumes particularly comfortable or conducive to competitive running, but they were nevertheless one of the most ridiculously hilarious duos on the course.
"We were playing around with the idea that since we don't run it that fast — about an hour and change — we might as well have some fun and put on a show, too," says Painter, now a high school senior, who plans to study mechanical engineering at Montana State University in the fall.
Painter isn't spilling the beans as to the outrageous outfits he and Harner will don for this year's race (he did, however, hint at a possible presidential election theme or maybe a gorilla-and-banana tandem), but he was more than willing to hand out some tips for those who'd like to ditch the tank top and shorts for something a bit more adventurous.
Stride: "You need good movement. My steps were pretty short in that hot dog. You need a costume that has good movement."
Hydration: "You need something you can easily drink through. Roman was wearing one of those skintight suits and he couldn't drink through it. I thought he was going to pass out."
Practicality: "I definitely wouldn't recommend an outfit, like the hot dog, where your arms are stuck at your sides. Arms are critical for running. It was quite painful."
Footwear: "I'd probably just wear regular shoes. That doesn't really matter. It's seven miles. You might as well not hurt yourself.
Where to Buy: Painter says that digging through your Halloween costumes is probably your best bet, but if you start planning in advance, you can find some outlandish outfits online, like, for example, a hot dog.
Why Wear a Costume: "If you aren't running it for time, you should get the most out of Bloomsday. It's a fun event."