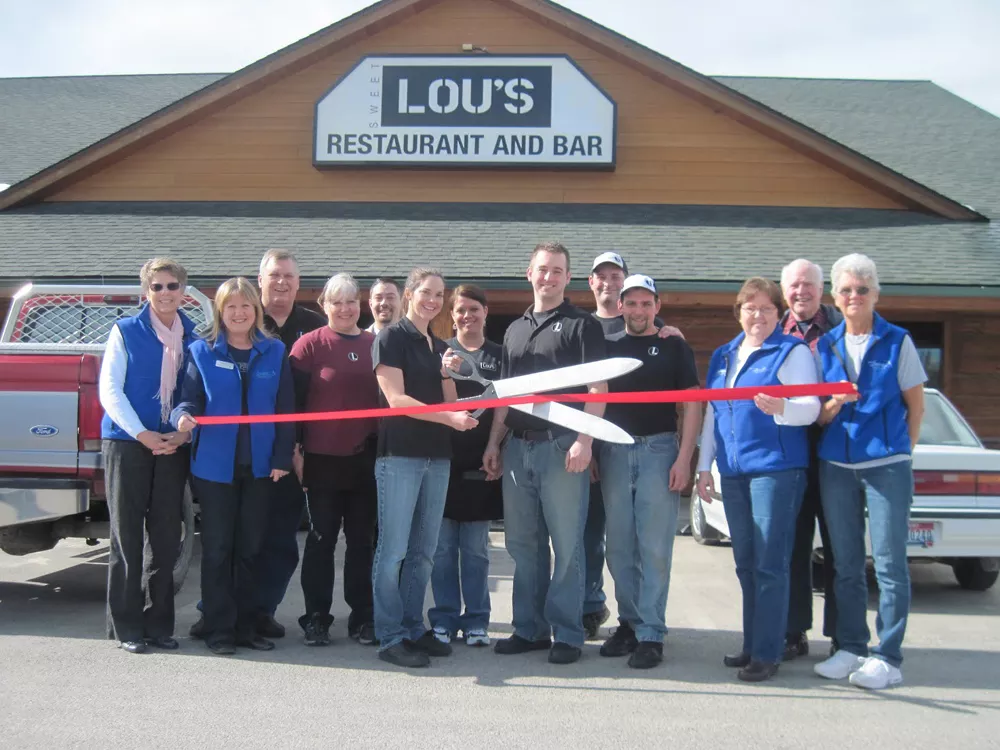 If it ain't broke, don't fix it, right? Well, Chad and Meggie Foust, who now own two outposts of the North Idaho eatery Sweet Lou's, can't help tinkering. Their spin on St. Louis ribs means smoking the meat, then a choice of sauces, including bourbon and chocolate. They gussy up classic mac 'n' cheese with Mediterranean flourishes: sun-dried tomatoes, artichokes, feta cheese. And kids' favorite PB&J gets grilled with an optional bit of bacon.
It isn't just classic American food they're fiddling with. With a successful first restaurant under their belt, the Fousts expanded Sweet Lou's, which is named after their son. Last spring, they opened the first Sweet Lou's in picturesque Hope, Idaho, which borders Lake Pend Oreille along scenic Route 200. Inside Holiday Shores Marina, the location has mostly been home to seasonal restaurants.
Estimating they'd served 25,000-plus customers in Hope in less than a year, the Fousts capitalized on Sweet Lou's name recognition and down-home appeal to open a year-round location in the former Slates Prime Time Grill on Highway 95 in Ponderay, just north of Sandpoint.
"Looking at stuffed animal heads while eating really isn't my thing," says Meggie Foust, noting that the menagerie of mounts that characterized Slates has disappeared, but otherwise the log interior is mostly the same.
What's new is an expanded menu, including a few more offerings for the kiddos and adults, all family recipes, like Grandma Tink's Huckleberry Cobbler ($7).
Sandwiches straddle the vegetarian/carnivore fence. You can do a veggie pita (hummus, cucumbers, slaw, feta spread, red pepper pesto, $8) or portobello mushroom burger ($9) or go caveman with a half-pound burger, steak or bison ($10-$11), with options like bacon, avocado, blue cheese, or even an egg (upcharges vary).
Entrees in the form of steaks, ribs, seafood (grilled salmon or shrimp or fish beer-battered with Manny's Pale Ale), and an Italian-inspired chicken dish ($12-$26) offer a wide arrange of comfort foods.
Plenty of salads, appetizers, a full bar — try Sweet Lou's Arnold Palmer with sweet-tea vodka, lemonade and mint ($6) or any of 16 microbrews on tap, including some from nearby Laughing Dog and Kootenai River — and a dessert menu round out the offering.

Sweet Lou's • 477272 U.S. 95, Ponderay, Idaho • Open daily 11 am–10 pm • sweetlousidaho.com (208-263-1381)