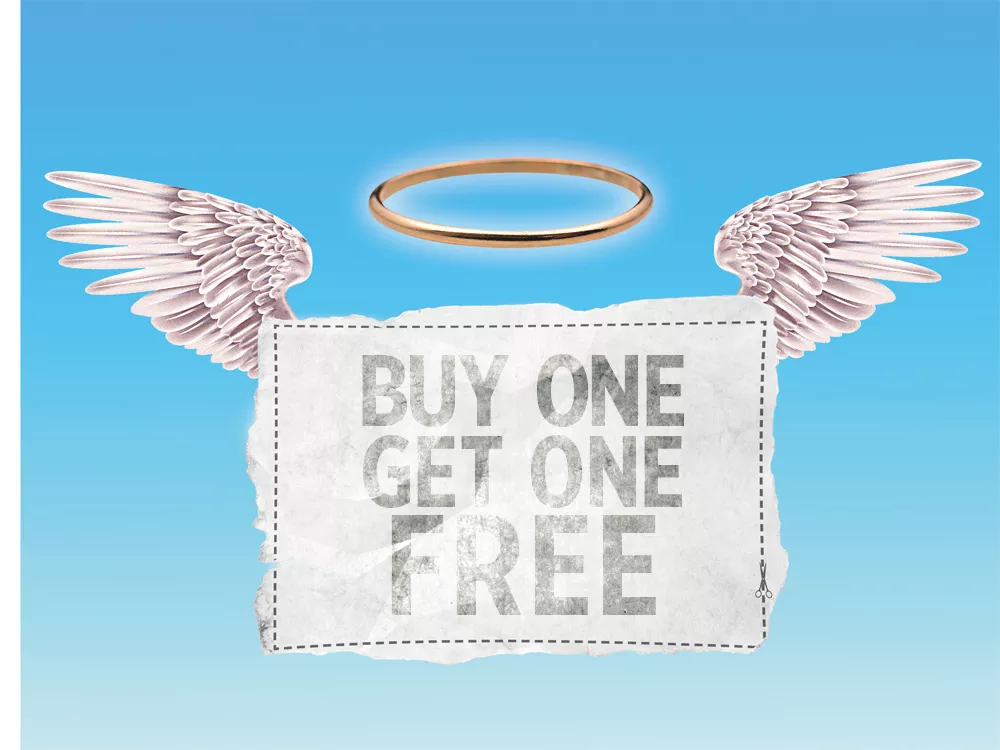 D
onita Humrich's freezer is filled to the brim
with lunchmeat, frozen vegetables and sausages.
"Half the stuff in here was free," she says.
The garage-sized storage area in her Spokane Valley home is stacked floor-to-ceiling with cases of Pepsi, cans of chicken broth and boxes of Ramen noodles. Hundreds of bottles of spices, salad dressings and condiments line the shelves — all free. Humrich, an avid coupon clipper, can't resist a good deal.
Even with a three-to-six-month supply of food, Humrich heads to Albertsons.
"You are going to go through your stockpile if you don't replenish it," she explains.
She's shopping with four other women who belong to a Facebook group called Couponing in Spokane. Members post hot deals, share coupons and proudly show off photos of their latest haul and zero-balance register receipts like some women share baby pictures.
While the deals often go to fill up their home cupboards, much of the goods they find at little to no cost wind up in the hands of those who truly need them.
There are a couple of unwritten rules in Spokane's couponing subculture: If you find a good deal, don't wipe out the store's supply. Be courteous when you're shopping. Take care of your family first, and then be generous.
As they start out, member Norma Howell unfolds her red coupon binder, which looks like a small suitcase. Howell carries a copy of each store's coupon policy and a print-out of weekly deals she finds online. She scores two cans of enchilada sauce — free with a coupon.
The women cruise the aisles, and their coupon-talk of doublers, Catalinas and peelies sounds like a foreign language. Humrich heads straight for the lunch meat. Oscar Mayer ham is on sale — 10 for $10 — and Humrich knows if she buys five, she'll get a Catalina (a free grocery coupon printed at the register) worth $4. She loads in some Coke Zero. It's on sale — free with a coupon.
"This is the hardest part," says Humrich, pulling up to the register and sorting out her coupons. There's a careful strategy involved in making multiple transactions with just the right coupons to maximize savings. The women compare receipts. Humrich saved 65 percent, and two others shopped for free.
Howell donates supplies to her church and helps neighbors in need. "If someone loses a job, or there's a house fire, I'll fill two or three bags [with groceries]. I don't even miss it," she says.
She also teaches couponing skills classes at the Salvation Army.
"Seeing someone using coupons to stretch their food stamps – now that's awesome," she says. She wants her students to know couponing isn't all about junk food.
Albertsons grocery manager, Mark Jones, spies the ladies shopping and comes over to tell them about a good deal on tortilla chips.
"We try to make it easier. I try to take care of the ladies who are shopping for their families. One of the main reasons I help them is they give a lot away," he says.
Humrich and her group routinely use their couponing skills to donate supplies to local charities. Currently, they're collecting school supplies for Anna Ogden Hall, Union Gospel Mission's recovery program for women and children. Sometimes the deals are so good Humrich leaves the store with cash in her pocket.
"We're getting paid to shop to donate," she explains.
Spokane couponer Tammilee Tillison, who was featured on TLC's Extreme Couponing show last year, has seen a drastic change in couponing perception in the last several years.
"When I first started people would give me this look. It's nice to see it become more mainstream and positive," says Tillison. "It opens up an opportunity for more people to support charities."
She notes that the coupons have changed too. "It's not just for frozen foods. You can find fresh fruits, organic food, even vegan items," says Tillison.
Spokane is following a national trend, which has seen a 35 percent spike in coupon redemption since 2008, according to Matthew Tilley, director of marketing for Inmar, a national coupon processing company. Not only did the recession drive more people to use coupons — roughly $4 billion worth last year — shoppers are more adept at finding them. The digital market is growing fast with coupon web sites and apps that allow users to download coupons to their smart phones.
Julie Elkins of Liberty Lake regularly saves 50 to 80 percent on her grocery bill. The savings helps her family and also allows Elkins to support Blessings under the Bridge, a Spokane nonprofit that assists homeless people. Elkins once scooped up $500 worth of toiletries for $5 and a handful of coupons, and estimates she's given close to $2,000 worth of supplies to Blessings under the Bridge, a food program for the homeless.
"You figure out the system and just work it. We try really hard to give back," says Humrich. "It's fun. You get the rush for getting it for free (or almost) and you get to give it to someone else."