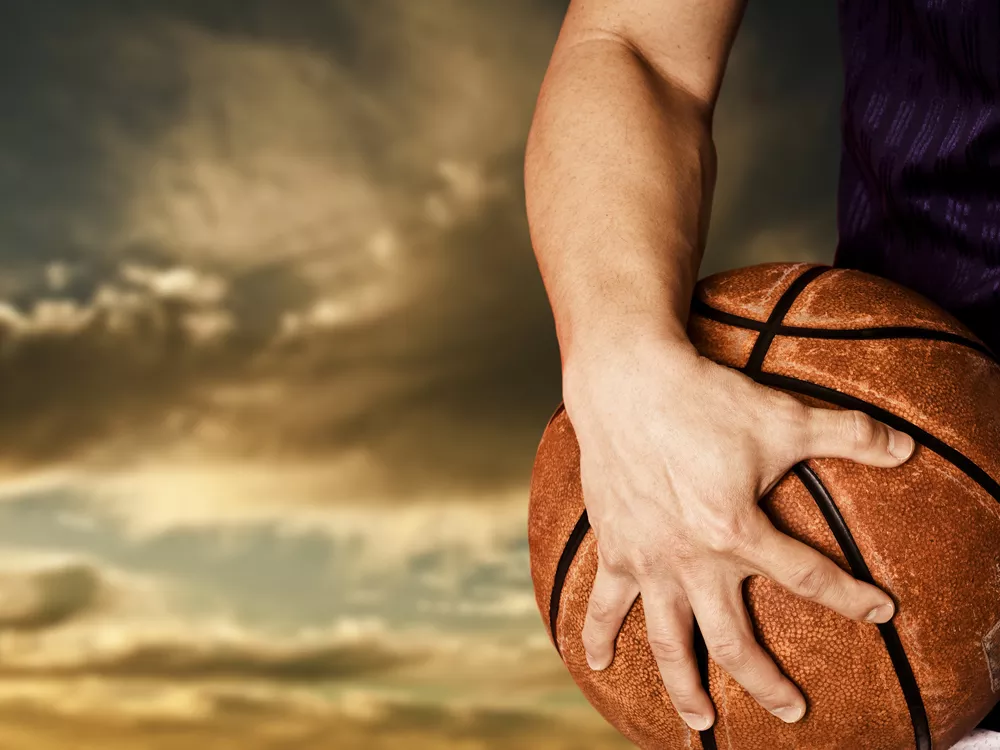 Bill Jahr and Randy Hauff remember playing basketball against each other in high school. Their schools were rivals in the Wenatchee Valley, and the games were your classic clashes of cross-town foes.
"His team was always better than ours," Jahr says. "They had more size and height."
But that was more than 45 years ago, and this weekend the rivals will take the court together at Hoopfest.
Jahr and Hauff are half of Team "Past Primetime," the oldest to hit the downtown streets this year. Jahr is a 65-yearold Army veteran who retired from Aluminum Company of America, and Hauff, 66, is a retired school superintendent. Along with two other friends (ages 62 and 64), they've been making the trip from places around the state, including Wenatchee, Tonasket and Lynden (on the Canadian border near Bellingham), to Spokane for the tournament every summer since the mid '90s. They had been taking their kids to play in Hoopfest tournaments, but when they all graduated from high school, the retirees decided it was their turn.
"Even then we were beyond our time," Hauff says, laughing.
Since Hoopfest doesn't have a 60-plus bracket, Past Primetime plays each year in the 50-plus group, which means they have to be ready to play against people 15 years their junior, Hauff says.
"There's a lot of difference. They're usually quicker," he says. "It doesn't get easier. We've been pretty fortunate to be as successful over time as we've been, but we know we're aging."
Despite almost always being the oldest team in their bracket, Past Primetime has a history of winning. They took second in their division their debut year at Hoopfest, and then won their bracket the next five years in a row. They've won it three more times since.
This year, both men say they're just looking to have fun, but, like most competitors, they'll admit winning is nice, too.
"I don't think [the goal] ever changes for anybody," Hauff says. "You'd like to win as many games as you can."
At the root of their success could be the fact the men haven't stopped playing basketball since junior high school. Jahr and Hauff both play in city leagues and in tournaments whenever they get the chance. Three-on-three tournaments are always favorites because they bring people from all over, Jahr says, but Hoopfest is something special.
"It's so big and there are so many different people," he says. "It's fun to watch the different age groups."
Jahr says he'll keep playing until he can't.
He's used to friends and family wondering why he's still playing. Then there are his teammates in his home weekend league, most of whom are 20 to 30 years younger than him.
"They're always amazed at my age. I just laugh," he says. "I love the challenge of the game and the competitiveness. There's no more of a thrill than walking on a basketball court and waiting to play."