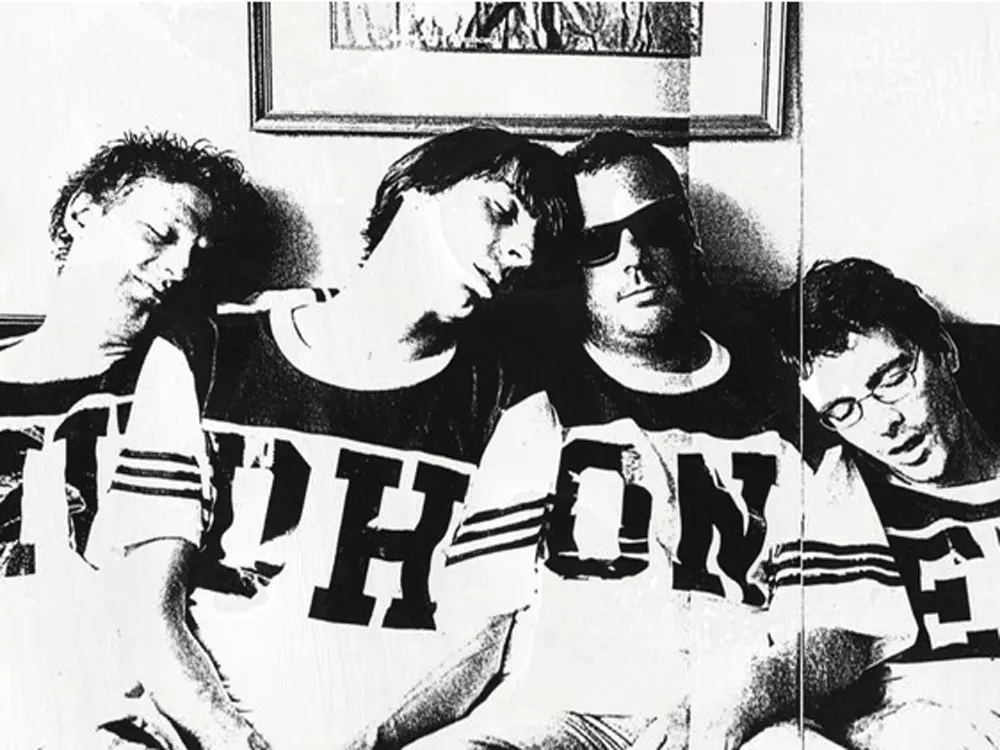 The people who would become the poster children for the grunge movement — the volatile Kurt Cobain, the beat poet-like Eddie Vedder — were not the people who created it. It was another band that coined the term and the aggressive, fuzzed out sound that characterized the entire genre: a band called Mudhoney.
The band never got rich and famous like Nirvana, Pearl Jam or Soundgarden, but it also never imploded, never broke up and never fizzled out. It's akin to the Rolling Stones: Mudhoney has survived the trends, been credited as the band that built Sub Pop Records and has continued to make new albums when all the other grunge bands around them faded. That durability has earned the band die-hard fans, and the respect of the music industry.
Mudhoney's rigid commitment is what attracted Ryan Short and Adam Pease, a Spokane native, to make a documentary about the band. After meeting Mudhoney singer Mark Arm during the filming of their last documentary, Tad: Busted Circuits and Ringing Ears — a film about another underrated Seattle band — Pease says they were impressed by the band's long history.
"I think [Mudhoney has] been able to stay relevant and above the trends, because they have always stuck to their guns and maintained their integrity as musicians and artists," Pease says. "I think it is just ingrained in them to go their own way and not worry about what type of music is selling the most this year or what will be the next big thing. Audiences respect that kind of loyalty and unapologetic approach an artist can make."
Short and Pease's film, I'M NOW: The Story of Mudhoney, unpacks what kept Arm and his bandmates so insulated from the whims of the music industry. Though, in the first moments of the film, Arm puts it simply: "Anytime you're playing music for the crowd instead of yourself, you're f---ed."
I'M NOW tracks the band's history from the first notes of its gritty breakout song, "Touch Me I'm Sick," through Arm's heroin addiction and into the present. The members of Mudhoney are 50 years old (or getting close to it) now. They work real jobs and tour the world, as Mudhoney, on the side.
"The guys in Mudhoney all hang out together and genuinely enjoy being in each other's company," Pease says. "I think that goes to show what kind of people they are and they aren't doing it just to do it."
They're doing it because they love it.
"We were doing this just to amuse ourselves," Arm says in the film, "And I still am." 
I'M NOW: The Story of Mudhoney • Sat, Sept. 8 at 9:30 pm • The Magic Lantern • 25 W. Main Ave. • $10 • magiclanternspokane.com • 209-2383