Surviving spring in Spokane reminds me of skiing fresh powder, down steep and tree-filled terrain. Here are the rules: Always look where you want to go. Keep both eyes on open space. Pick a line and commit. Then proceed to make your way.
I'm a terrible skier but, suffice it to say, as we finish another week of cloudy weather, my point is this:
Focus on the blue skies, people. Do your best to ignore the gray.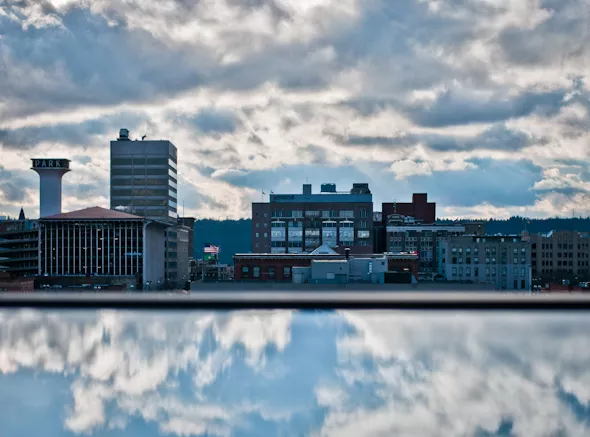 ABOUT WANDERLUST: The photo series is a 60-day visual story-telling project that explores the seemingly ordinary places, people and things we experience everyday. It's about being curious and asking questions. It's about wanting to know more about the world around you and seeing it from fresh perspectives. If you have ideas on where I should wander, drop me a line: [email protected].