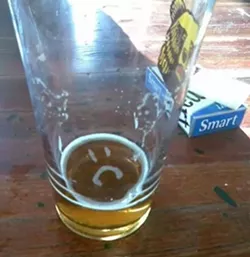 For reasons as-yet unknown, Far West Billiards is closing its doors after tonight. Until then, all food and drinks are half-price, and food will be served until 2 am. 
Around 4 pm today, Far West employee Johnny Dandurand announced the closure on his Facebook page and word spread within minutes.

To go say goodbyes or get a first and last look at the downtown bar before it's gone, visit them from now until 2 am at 1001 W First Ave.
Stay tuned for a follow-up post on what happened to warrant the sudden closure, and what will become of photographer Geoff Scanlan's exhibit there, which would have opened tomorrow.