In case you missed last week's blog, we're making an effort each week to look out for all-ages show-goers in our pages. You'll see fancy blue stars next to a bunch of shows in our Sound Advice listings: those are ones that music fans of any age can attend. The all-ages shows this week are: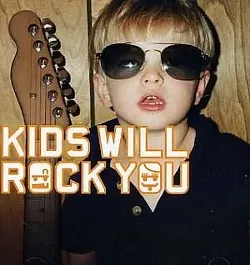 Thursday, March 22
A Club, KYRS Benefit featuring Terrible Buttons, Lexie Jane
The Hop!, To the Wind, Under Cities, A Pyrrhic Victory, Storm the Hillside, Destined to Prevail, Deviance
Laguna Cafe, Just Plain Darin
Saranac Public House, Jimmy Nuge, the Fail Safe Project, Tim Valentine, Ryan Gunion, Ben Dordon
Friday, March 23
The Hop!, Concrete Grip, Damn the Sun, the Ongoing Concept, A Year Today, Rock in Paradise, 7 Gods of Chaos
Jacklin Arts and Cultural Center, Leslie Ann Grove
Knitting Factory, Matt Nathanson, Tyrone Wells
Second Space Art Gallery, The Incandescent
Spokane Club, Cami Bradley (who is featured in this week's Inlander), Horse Thieves
Saturday, March 24
The Hop!, Arsenic Addiction, Theodius, Odyssey, Morbid Inc., Thick, Reign of Ashes
Knitting Factory, Omarion, Verse Simmonds, MC Majic
Stix Bar and Grill, Nate Ghering
Sunday, March 25
The Hop!, Idols, Burning Twilight, Among Thieves, What Wings Once Held, All Starts Here
Monday, March 26
Calypso's Coffee (CdA), Open mic
The Hop!, PDP, Red Seas Rise, Vial 8
Tuesday, March 27
The Hop!, The Camorra, West of Wasteland, The Monroe Divide, First Year Acoustics
Wednesday, March 28
The Hop!, Mastamind of Natas, Kagah, Bobby Sick, Scum, Zmellz One
Luxe Coffeehouse, Dennis Smith
And, as always, if we missed something, email me at music@inlander.com.