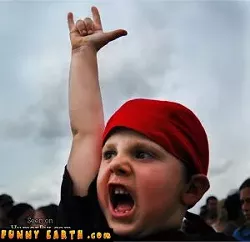 Under 21 and want to go to a show this week? There's something going on every day this week that all-ages friendly, but your BEST bet is to go out next Wednesday. See below.
Thursday, 3/29
The Hop!, They're Watching, La Muerte Viva, Fizzlin Dicks
Knitting Factory, Nit Grit, Two Fresh
Friday, 3/30
A Club, The Rooks
The Hop!, EDM
Saturday, 3/31
The Hop!, Face Down, Strong Refuge, Mosaik USA, Sonus, Ellis, Scary Jane
Knitting Factory, The Sky Turns Red, Thirstyperfect, Silent Theory, Drop Off
Luxe Coffeehouse, Bradford
Sunday, 4/1
Knitting Factory, Rusted Root, Skinny Lister, Malea
Monday, 4/2
Calypso's Coffee (CDA), Open mic

The Hop!, Impending Doom, Navigator, It Came From Over There, Yukon the Archer, A Pyrrhic Victory
Tuesday, 4/3
The Hop!, 20xx
Knitting Factory, DevilDriver, Job for a Cowboy, Wretched
Wednesday, 4/4
A Club, Oberhofer, Pond, Andrew James Rumsey, the Finn
"I love Oberhofer!" That's what Paul Shaffer, the bespectacled longtime pianist of the Late Show with David Letterman, yelled after the New York band performed on the program last week. It's praise not every band gets — and it's the latest in a tidal wave of love that Oberhofer (the name of one young singer and his band) has received in recent months. The Guardian's Paul Lester named the band in a recent "Band of the Day" column, where many emerging artists — like Lady Gaga — got early boosts. It's gritty pop music about rejection and malaise. Oberhofer is refreshing; even when he uses plinky xylophones, the music maintains its boyish raucousness and never swings into being too adorable.

The Hop!, Ashylus, Straight to Our Enemies, Losing Skin, Deviance
Luxe Coffeehouse, Dennis Smith