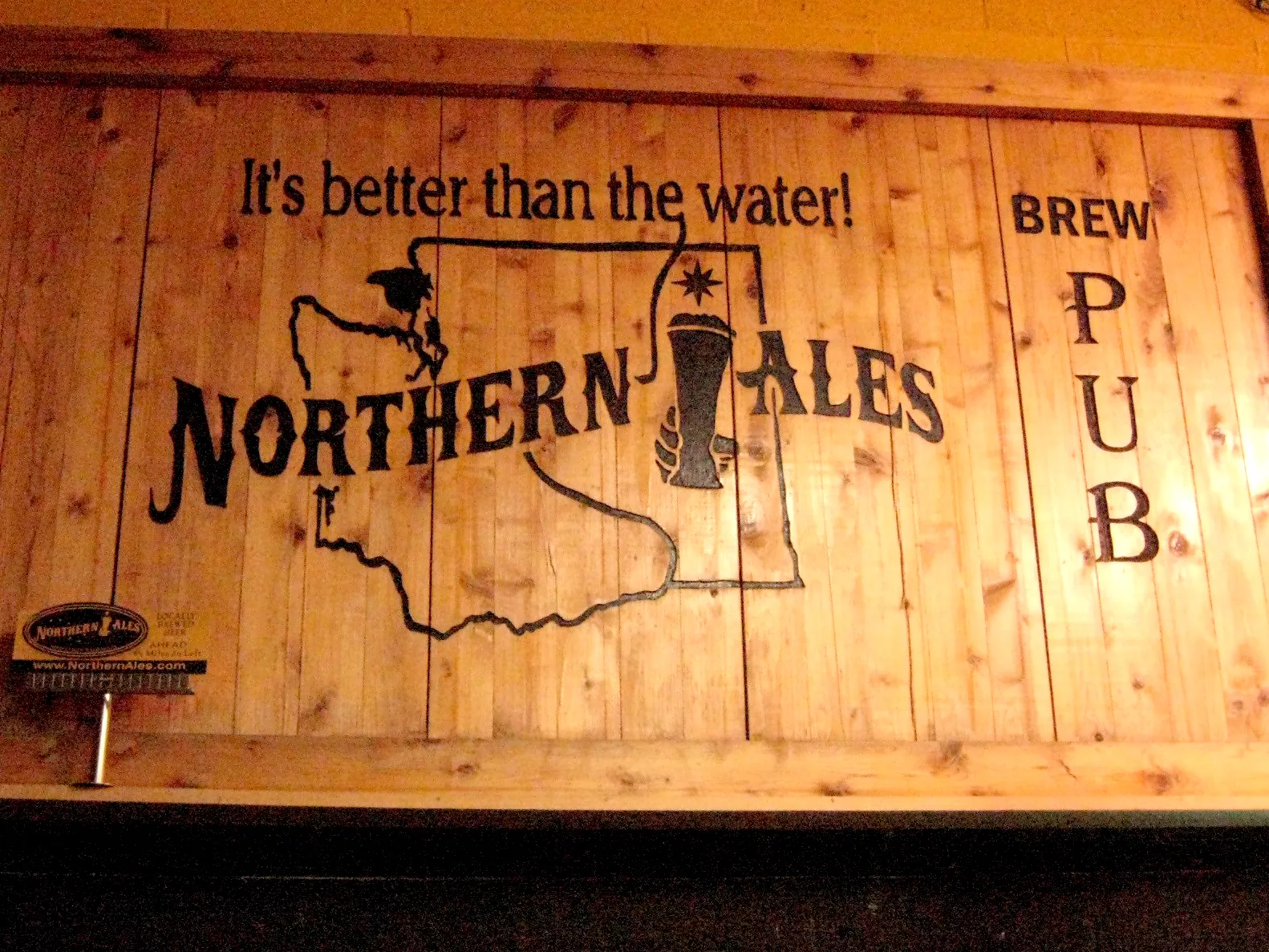 There's a little something for everyone at Northern Ales — especially for beer novices — unless you're allergic to peanuts, which they serve in baskets to munch while you wait and, yeah, those are peanut shells crunching under your feet.
If you're OK with peanuts but not gluten, try their RPA, a light and crisp rice pale ale, or one of the seasonals, like Pontificating Peach, with hints of summer fruit. In the mood for something chewy? Try the oatmeal stout or dusky Smelter's Ash. Hopheads will appreciate Flume Creek IPA while Renaissance fans may harken to the sweet-savory Honey Basil, a 13-percent alcohol mead-like beer that one staff member affectionately dubbed "the pantydropper" ($8/22 ounce bottle).
Eleven beers are typically on tap ($11 for one-ounce tasters of all), brewed one barrel at a time, reports Andrea Hedrick, who owns Northern Ales with husband and brewmaster Steve. They brew several batches in two days and fill the fermenters with a blend of between six and eight batches at a time.
Play pool or listen to live music on the weekends, while noshing on comfort foods like wings ($11), baked potato ($3), veggie trays ($7.50) and beer-boiled bratwurst ($7 sandwich, $9 with chili) highlighting local butcher Ray's Custom Cutting and Heather's Fairy Tale Bakery, both in Colville. Planned for spring are more pizzas and more vegetarian options.
Formerly in Northport, the Hedricks grew their own hops and raised chickens fed on spent barley. They relocated Northern Ales in 2007, trading the charm of Northport's frontier-style wooden building — it also doubled as a sort of general store — for a nondescript but roomy two-story concrete box just off the highway in Kettle Falls.
They'll need the space. A 15-barrel capacity with glycol-cooled conditioning tanks is planned, which means more beer and, of course, more peanuts.
Northern Ales • 325 W. 3rd Ave., Kettle Falls • Open Wed-Sat 12:00 am–10 pm, Sun 11:00 am-6 pm • northernales.com • 509-738-7382