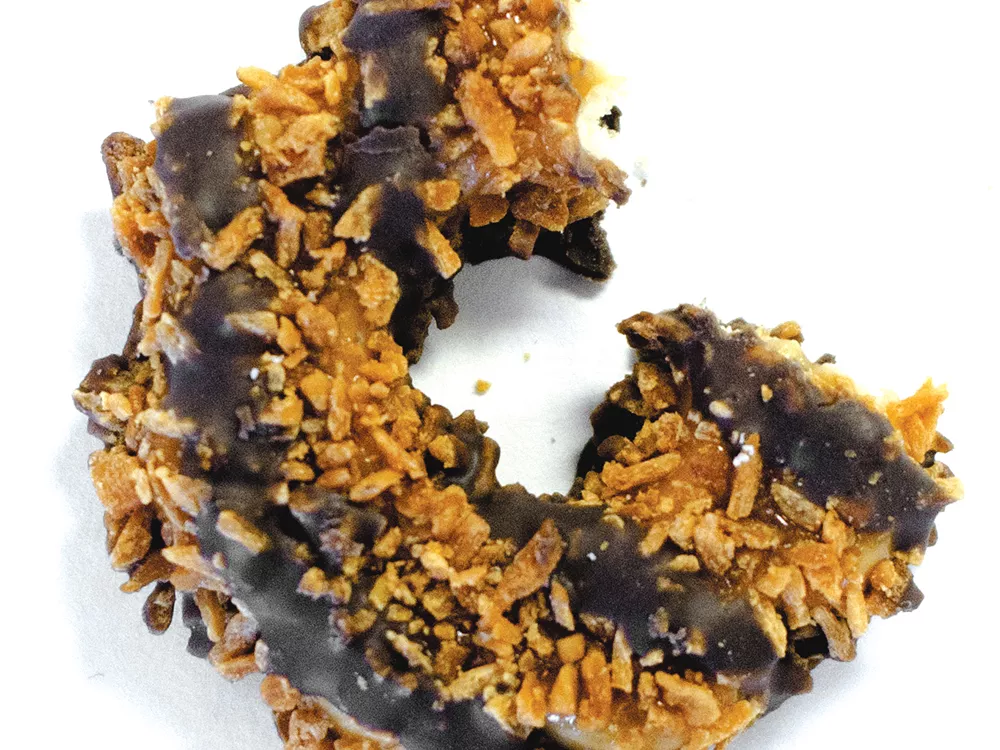 Selling cookies is supposed to teach Girl Scouts valuable skills of goal-setting, customer service and money management. This year, Girl Scouts in Idaho also got a lesson about the politics of tax legislation.
Idaho is one of just two states that charge sales tax when you stock up on Thin Mints, Samoas and Tagalongs. (The other is Hawaii, where each box costs a national high of $5.) The regional Girl Scout council based in Boise lobbied for a tax exemption this year, and Girl Scouts and their troop leaders watched from the gallery as the Idaho House of Representatives passed the bill on March 19. But the state Senate was less supportive, and the bill failed to get out of committee before the regular legislative session concluded at the end of March.
Each of the country's 112 councils sets its own price for a box of cookies — $4 is typical this year, though a box still goes for as little as $3.50 in some places. The Idaho tax means Girl Scouts in the Boise area get much less from each $3.75 box they sell. In North Idaho, which is covered by the same council as Eastern Washington, it means the price with tax — a total of $4.25 — is the highest in the continental U.S.
The money not going to taxes goes toward programs like summer camps, leadership conferences, scholarships and, yes, the merit badges. Cookie sales continue in this area through April 14, and you can find a nearby booth at cookielocator.littlebrownie.com.