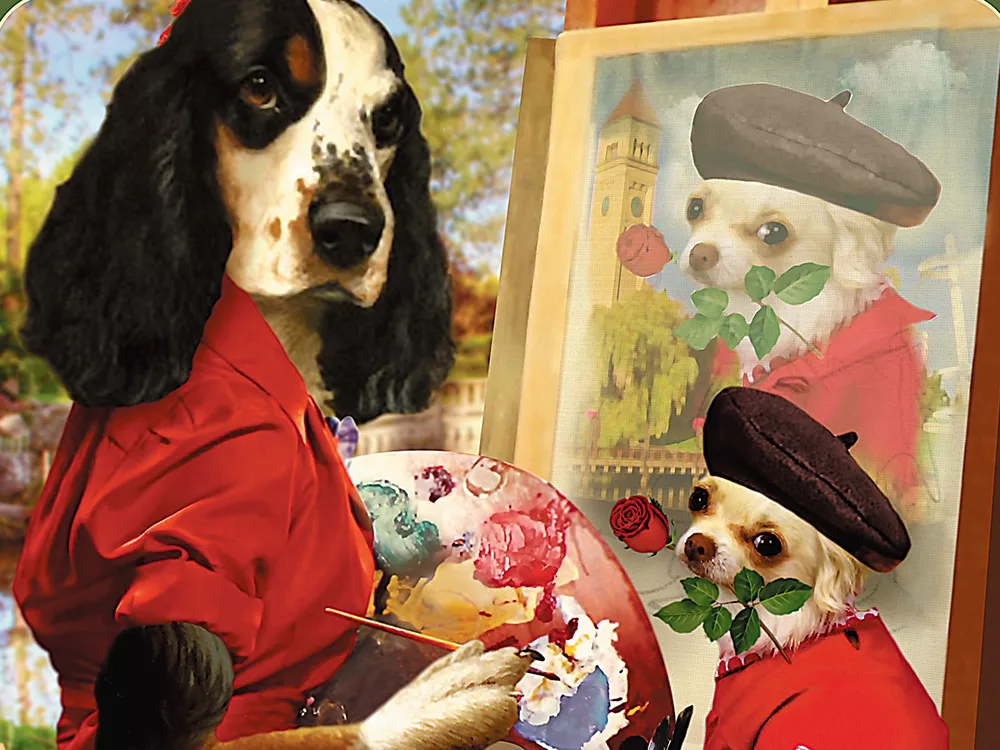 NORTH IDAHO'S BEST RADIO STATION
KPND-FM
Dylan Benefield doesn't know exactly how many listeners tune into KPND, but he knows there are more now than when his parents Kim and Helen first launched the Sandpoint-based station in 1980. And although he could subscribe to Arbitron or a similar ratings service, he's more interested in the kind of data that comes from being in touch with your listeners, your community.
"Radio is about relationships," says Benefield, general manager of Blue Sky Broadcasting, which owns KPND along with a handful of other local stations, including KTPO-The Point and KRFY-Panhandle Community Radio.
Having won voters' approval previously in 2012, Benefield appreciates the recent affirmation, especially when so many media outlets are struggling or have migrated to prerecorded programs: "From our standpoint, live, local and community-minded" is essential.
That means broadcasting to, actively seeking input from and being part of the community, like when KPND teams up with local faves like Laughing Dog Brewing for Ski & Board parties or jumps in to support a local charity.
It also means letting on-air personalities be personalities, like Glenn LeFay, whose raspy chuckles and love of music enliven the morning spot.
"We're an independent station," says LeFay, so that means there's not only more freedom to play a wider variety of music — they're billed as a progressive rock station — but DJs can also respond to listener requests.
"I love hanging out with listeners," he says.
LeFay and Benefield also like the connection between the radio station and the Northwest music scene. The Homegrown program, says LeFay, features regional musicians which in turn gets people out to venues — as close by as Panida Theater in Sandpoint or the Knitting Factory in Spokane — to listen to those same musicians.
No longer limited to Sandpoint, KPND can be heard — thanks to a series of well-placed signal boosters over the past 33 years — into eastern Montana, pretty far up the Panhandle and across portions of Eastern Washington. And with live streaming on the horizon, that's a lot of love up for grabs on the airwaves.
— CARRIE SCOZZARO
---
BEST PUBLIC ART
THE BIG RED WAGON
Public art is at its best when it is interactive. Art museums generally have very strict rules that prohibit one from touching or otherwise despoiling the precious works that inhabit them. Our own Riverfront Park, however, features several pieces that positively encourage physical interaction. The Garbage Goat, the Spirit of Running, the Rotary Fountain and this year's first-place winner, the Big Red Wagon.
Officially titled The Childhood Express (nobody calls it by that name), the wagon almost didn't happen at all. Faced with a deadline to come up with a design for the $30,000 commission from Spokane's Junior League, artist Ken Spiering found himself at a loss.
"What was in my head was nothing," says Spiering. "I spent five weeks trying to come up with an idea based around the bronze sculptures I was working in at the time, and I was coming up against a blank wall."
It was an experience watching his then 16-year-old son improvising fun with an old, red wagon that inspired him.
"I was ready to give up and move on," says Spiering. "Once I had unburdened myself of the expectations, the light bulb came on in my head. I watched him, at 16, figuring out a way to have fun with that wagon and I suddenly realized it was the perfect symbol of childhood."
From there it was simply an exercise in scale. Spiering drew up his plans and submitted them to the Junior League committee. A short while after that, Spiering accompanied the committee to the meadow in the park where the wagon now stands. As they surveyed the site they were treated to a particularly happy accident.
"A kid and his mom walked by and he was towing a Radio Flyer wagon," says Spiering. "It was too perfect. One of the women on the committee turned around and asked, 'How much did you pay them to do that?'"
— JON BROWN
2nd place: The Garbage Goat; 3rd Place: The Spirit of Running; NORTH IDAHO'S BEST: Mudgy the Moose
---
BEST LOCAL PLAY/MUSICAL OF 2012/2013
WHITE CHRISTMAS AT THE CIVIC
The Spokane Civic Theatre cleaned house in the Best Play category this year, taking first, second and third place. But its rendition of the classic Bing Crosby holiday story White Christmas was the favorite among Inlander readers. South Hill resident Sam Cozza says attending the Civic play has become an annual tradition for him and his wife. "It helps us get into the spirit of the season," he says. "Since I have watched the Bing Crosby movie version annually since childhood, it is interesting to watch a different interpretation of the story and appreciate some of the nuances in presentation." (LS)
2nd place: Annie, The Civic; 3rd PLACE: The Producers, The Civic; NORTH IDAHO'S BEST: Spamalot, CdA Summer Theatre
---
BEST TOURING MUSICAL OF 2012/2013
JERSEY BOYS
For north-side resident Jenny ThreeStars, one of the best parts of Jersey Boys, the story of 1960s rock group The Four Seasons, was watching her mom's face during the musical. "I grew up with my mom loving the song 'Sherry' because that is her name, so it was fun hearing that song being sung and seeing her reaction," she says. After hearing from friends who'd seen the play on Broadway that Jersey Boys was a "must see," ThreeStars immediately bought tickets — and was bowled over by what she saw. "You had to keep reminding yourself this was their real life story; that was amazing!" (LS)
2nd place: Rock of Ages; 3rd PLACE: Mary Poppins
---
Best CONCERT OF 2012/2013
JOURNEY, PAT BENATAR, LOVERBOY
The Northern Quest lawn was rocking all last summer with classic rock artists like John Fogerty, Ringo Starr and Heart. But it was the epic lineup of Journey, Pat Benatar and Loverboy that won Inlander readers' hearts last year. West Spokane's Courtney Crevier says Journey is one of her favorite bands of all time, and so she was eager to hear them sing their classic "Don't Stop Believin'." It was her favorite song of the night. "They really put on a great show," she says, "and one I will never forget!" (LS)
2nd place: Rascal Flatts at Spokane Arena; 3rd PLACE: Macklemore & Ryan Lewis at the Knitting Factory
---
BEST SONG TO BECOME THE OFFICIAL ANTHEM OF THE INLAND NORTHWEST
"THRIFT SHOP"
Yeah, most people who voted for "Thrift Shop" probably just had the catchy hit song stuck in their heads. But when was the last time any No. 1 hit song had any connection to the Inland Northwest? And there are other reasons it's a good fit — voter Marya Hammer says "Thrift Shop" is like a triple whammy: "Whammy one: Seattle may have a Starbucks on every corner, but we've got a thrift shop on every block. Whammy two: Local boy Ryan Lewis making it big with what could be considered an ode to his hometown definitely makes this an Inland Northwest theme song contender. Whammy three: Man, that song is catchy."
Other anthem votes went to a whole slew of different songs with more specific connections to the Inland Northwest, some with personal connections — Sammy Eubanks' "Dancing Like a White Guy," Bing Crosby's "White Christmas," Terrible Buttons' "Weed and Whiskey" — and some with more lyrical connections, like Tom T. Hall's 1973 "Spokane Motel Blues" and "Coeur d'Alene" by The Head and The Heart. There's still a lot of love out there for Nirvana, and Journey. (And one very enthusiastic vote for Chumbawumba's "Tubthumping," better known as "I Get Knocked Down.")
The votes for "Louie, Louie" show that some folks haven't forgotten the actual Washington state legislature proposal in the '80s to make it the state's official song. (The state stuck officially with "Washington, My Home," which is admittedly way less catchy.) Ties to the Inland Northwest are a little weak, but do yourself a favor and look up the groundbreaking 1961 "Louie, Louie" recording from The Fabulous Wailers of Tacoma. "Thrift Shop" can hope it sounds so good in half a century.
— LISA WAANANEN
2nd place: "Louie, Louie;" 3rd PLACE: Sammy Eubanks' "Dancing Like a White Guy"
---
Best PLACE TO SPEND AN AFTERNOON WITH KIDS
RIVERFRONT PARK 
New York City has Central Park. Portland's got Waterfront Park. And Spokane has the spacious, centrally located Riverfront Park. "You don't have to have kids to know the park is special — all you have to do is visit and you know!" says Peggy Masella from Liberty Lake. "Kids love it, adults love it." She points to everything from the giant Red Wagon to the historic  carousel "and, of course the wonderful garbage-eating goat! [It is] all so unique, but so is Spokane!" (LS)
2nd place: Mobius; 3rd PLACE: Manito Park (HOF); NORTH IDAHO'S BEST: Lake Coeur d'Alene City Park)
---
BEST KIDS EVENT/FESTIVAL
FIRST NIGHT SPOKANE
Helping Spokane ring in the New Year since 2001, First Night Spokane — the massive extravaganza that takes over downtown — holds a special place in the heart of Inlander readers. Voter Clayton Colliton says he attended the event for the first time this year, and it made him proud to live in Spokane. "I saw another example of why Spokane is so special: its commitment to community events that are family-focused and friendly," he says. "I have traveled all over the United States and have visited many communities our size or bigger that in no way have the community spirit alive and well in Spokane." (LS)
2nd place: Valleyfest; 3rd PLACE: Kids Day at Riverfront Park
---
BEST CHARITY EVENT
 COACHES VS. CANCER SPOKANE 
Since 2002, Gonzaga hoops coach Mark Few and his wife Marcy have raised more than $6 million for the American Cancer Society. It's no small task — and that's certainly recognized by Inlander readers. Reader Susan Havey, a cancer survivor, says "the response of the Spokane community to this charity is indicative of the quality of life and caring support from Spokane citizens." Myles Bane also voted for CvC — and that's because it raises money for children who need it most. "It's nice to see people in the limelight, like Mark, taking the time to help worthy causes," he says. (LS)
2nd place: Komen Race for the Cure; 3rd PLACE: Ronald McDonald House Polo Classic
---
BEST ARTS FESTIVAL
ARTFEST
Wandermere resident Jocelyn Whitfield-Babcock says the annual ArtFest has become a three-generation tradition for her family. "My grandmother is an artist, and she took me to the very first ArtFest, must be over 30 years now, and it poured down rain," she says. Each year since, though, she says they've perused paintings and had their faces painted on bright, early summer sunny days. It's a time she looks forward to: catching up with old friends, watching her children discover art. She says her grandmother hasn't felt up to attending the past two years, and that "it is just not the same without her." (LS)
2nd place: Art on the Green; 3rd PLACE: Terrain
---
BEST RADIO STATION
KZZU-FM
It's not the first time 92.9 FM has won this category, and it probably won't be the last. KZZU's mix of pop tracks and modern dance hits are a win with Inlander readers because there's a little something for everyone. But Tricia Cheevers, one reader who voted for ZZU, says it's the morning program with Dave, Ken and Molly that makes her tune in on her way to work. She says it cheers her up first thing in the morning, every day: "It's a party in the car every morning!" (LS)
2nd place: KYRS-FM; 3rd PLACE: Coyote Country 99.9; NORTH IDAHO'S BEST: KPND (See above.)
---
BEST OUTDOOR MUSIC FESTIVAL
 ELKFEST 
Every summer, Browne's Addition becomes even cooler. And that's because of Elkfest — the weekend-long festival that has people literally dancing in the streets. Samara Hanks, who lives on the South Hill, says she's made Elkfest a summer staple for the past three years. "You get the chance to hear some really great bands right here in Spokane," she says. Last year was her favorite Elkfest: the best lineup she'd heard and the one when she discovered the beauty of popping into Italia Trattoria for huckleberry lemonade between sets. (LS)
2nd place: Pig Out in the Park; 3rd PLACE: Sasquatch Festival; NORTH IDAHO'S BEST: Festival at Sandpoint
---
Best Arts Organization
THE MAC
In the past year, the MAC has exhibited everything from the art of impressionists to a hands-on exhibition devoted to soil. And that's what makes reader Jovanka McKee, who lives in the South Perry district, love the Browne's Addition museum so much. "It really is set up with something for everyone," she says. McKee points to the current SPOMa and David Douglas exhibits: "Two totally different exhibits in one neat little local package." (LS)
2nd place: Spokane Symphony; 3rd PLACE: Terrain; NORTH IDAHO'S BEST: Coeur d'Alene Arts and Culture Alliance
---
BEST LOCAL BAND, ORIGINALS>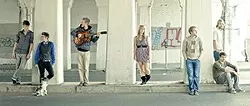 Spokane's Terrible Buttons have been around for about three years now, playing locally and touring, and they recently wrapped up tracking on their new full-length studio album, Runt, which comes out later this year. Coordinating the activities of a seven-piece band is no easy feat, and all that toil has propelled Terrible Buttons into the top spot after being last year's runner-up.
"We were all pretty excited to win this year," says Kent Euland, one of the band's founding members and principal vocalists. "We came in second to Sammy Eubanks last year, and we couldn't really argue because he's so incredible."
Supplanting a local legend like Eubanks takes commitment, and Terrible Buttons mean business when it comes to their craft. Not content with being a strictly local entity, this is a band with some ambition, and they hope to take the next step as a national act with their new record.
"We definitely want more than just playing Mootsy's once a month," says Euland. "Spokane is home, and it's a great base, but we want to travel and make a bigger impact than just here."
That starts with the soft release of Runt that will coincide with a three-week tour of Alaska, something the band did last year that translated into a unique success for them. They're now booked by the Monolith Agency, an Anchorage-based boutique booking agency that was featured in October's issue of Spin magazine.
"The people in Alaska are just amazing," says Euland. "The guarantees are great and the shows are always packed. Everyone up there has just been super supportive and it's really beautiful."
Terrible Buttons haven't crossed the Mississippi River, but the band is thinking big and plans are in the works for a national tour in July and August.
"We are relieved the record is on its way to being done and now we're just going to lay low for a bit," says Euland. "No club shows until the album is officially released. After that, who knows?"
— JON BROWN
2nd place: Sammy Eubanks; 3rd PLACE: The Camaros
---
BEST RADIO DJ OR TEAM
 DAVE KEN AND MOLLY - KZZU-FM 
People aren't just Dave, Ken and Molly listeners — they're devotees. Johnny Quinn, one voter and DKM fan, says he's 30 now, and has been tuning in to hear Dave, Ken and Molly since grade school. "I wake up to them everyday and listen while I get ready in the morning and on my commute to work," he says. "They are a hilarious group of people and I couldn't imagine doing my mornings without them." Jennifer Smith says her mornings are also spent laughing along with the radio team. "I've never met them in 'real life' but I feel like they are my friends." (LS)
2nd place: Jay and Kevin, Coyote Country; 3rd PLACE: Radio Men, KKZX;
---
BEST LOCAL BAND, MOSTLY COVERS
THE CRONKITES
The Cronkites have been rocking the Spokane area with their covers of bands like the Doobie Brothers, Pat Benatar and Huey Lewis since 1995 — and that's won them more than just a few casual fans. Like Georgianne Poteet: She's from southern Louisiana, and she wrote us to tell us she had the band down to Louisiana to play a party she throws for Mardi Gras. "I love everything they do! And I love all four band members," she says. "They are talented, funny, entertaining, and all-around nice guys!" Poteet says she already has a trip planned back to Spokane to catch them again in July. (LS)
2nd place: The Rub; 3rd PLACE: Cruxie
---
WHERE ARE THEY NOW?
BEST BAND
Trying to keep track of bands in Spokane is a little like herding cats. Bands split, grow side projects, take on new members and new names — but over the 20 years we've been hosting our readers poll, Inlander readers seem to have an acute sense for picking acts who are in it for the long run. Looking down the list of bands who've taken the Best Band title, there are a lot who are still rocking in the Spokane area just as hard as they were years ago: Kelly Hughes Band, Civilized Animal, Jim Boyd, Sammy Eubanks and 6 Foot Swing. Others have moved on: 10 Minutes Down fizzled out, Mon Cheri split, bluesman Paul Brasch supposedly became a cop.
But a couple of these acts have moved on from Spokane to make giant music careers — like Tim Langford, the force behind Too Slim and the Taildraggers, who won Best Band in 1998, 2001 and 2004. Langford and his band left Spokane a decade ago, and have put out three full-length albums. "My last three albums all charted in the Top 10 in the Billboard top blues album charts," he says over the phone. "I've charted about 21 times in the Top 10 with my last three albums." And he also found himself alongside blues giants like George Thorogood when the Taildraggers' album Shiver was nominated for a BMA Award last year — a competition that's like the Grammys for blues artists.
Langford recently moved to Nashville "for love." Strangely, he's not the only ex-Best Band winner who's moved to Nashville. Kaylee Cole, a singer/songwriter who took Best Singer/Songwriter in 2008, says she also recently moved to Music City — also for love.
Since her win, Cole's career has skyrocketed. She's played at Sasquatch! twice with the Seattle Rock Orchestra, sang backup vocals on Pickwick's new album, collaborated with The Head and the Heart and the Portland Cello Project (among many other indie bands) and continues to write and record with TV on the Radio's Dave Sitek.
Cole says that she would never have the career she would today without Spokane. "So many people think Spokane is my hometown: it's not (the Skagit Valley is), but I really believe the musician part of me was born here," she says. "I would not be the performer or person I am today if it wasn't for my time in Spokane.
"The intense amount of love and support I got in those early days in Spokane gave me the courage to commit myself to music," she continues. "And for that I am eternally grateful."
— LEAH SOTTILE