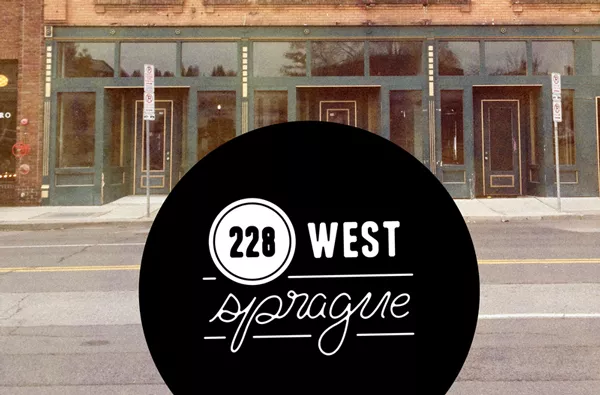 Good news on the live music venue front: The Bartlett, the all-ages music project that Caleb and Karli Ingersoll
recently crowd-sourced via an Indie GoGo campaign
, has edged a little closer to reality today. An email blast went out to subscribers today announcing that the Bartlett will be housed at 228 W. Sprague, just to the east of Nyne and across the street from the Spokane Amtrak station.
If you're not familiar with the location, here's what the Bartlett had to say:

Yesterday was a big day for us. We signed a lease on our future home! Construction begins Monday and will last roughly five or six months. The building was built in the early 1900's and was originally in use as an SRO hotel for railroad workers. Later on it was joined with the building behind it and was in operation as a furniture store from 1925 all the way until 2003.
So maybe you bought a couch there at some point. Or not. But you can be certain you will rock out there in the near future.
Stay up to date on all the news on the Bartlett by subscribing to their email list here.