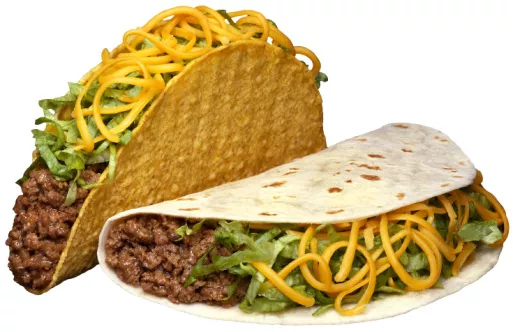 It's beginning to look at lot like Christmas The weird weather patterns that have confused the Inland Northwest over the last week aren't going away. Expect rain and possible snow today.
Between a rock and a soft taco Robbers held up a north Spokane taco stand on Thursday with a knife and a rock. Both suspects were apprehended and jailed.
Shock shocked In the opener of their first season in the Arena Football League — for the first time without coach Adam Shackleford — the Spokane Shock got shellacked, losing to the Milwaukee Iron 62-74 on Friday.
Another brick for the mantle South Hill residents are hoarding centuries-old brick being unearthed by a paving project on South Lincoln.
Meaner than a junkyard dog A group of children on an Easter egg hunt on Sunday morning in north central Spokane were attacked by a pair of pit bulls from down the street. Apparently, it wasn't the first time this family of dogs has pounced, either.
I feel the earth. move. A 7.2 earthquake below Baja California shook up Southern California on Sunday. The quake has been blamed for two deaths so far.
Ave Bennidito Despite massive controversy stemming from allegations that the Pope has helped cover up accusations of sexual abuse in the church, the pontiff was hailed as an "unfailing" leader at an Easter mass in Rome on Sunday.