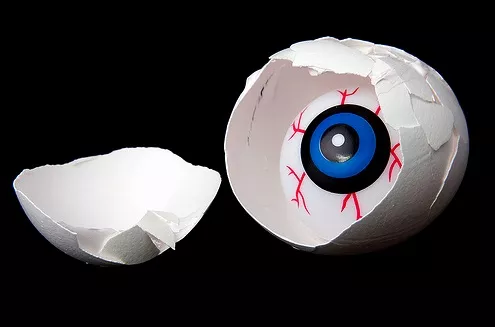 Tucker to get review Spokane County will pay for an outside review of prosecutor Steve Tucker's office, due to the number of criminal suspects who have gotten free because the office has failed to charge them within 72 hours.

Patty Murray's boogyman arrested Charles Alan Wilson, a 64-year old from Selah, Wash., has been arrested for making death threats against the U.S. Senator, who voted for health care reform. "I hope you realize there's a target on your back now ... Kill the [expletive] senator!," he said in one call. "I'll donate the lead."
Crash Tuesday Three of the major highways around Spokane were snarled with multiple-car crashes yesterday, including one fatal accident.
Worst Easter ever White supremacists in southern Idaho distributed hate literature inside Easter eggs on Sunday. They're heading to Pocatello next.

The fur auction is coming! Calling all Grizzly Adams types. The annual Idaho Department of Fish and Game hide and fur auction will be in Coeur d'Alene on May 1 — the first time it's been in the Lake City since 2003. Yes!
Still looking for mine workers There have been no signs of life from the four workers still trapped in a West Virginia mine. Meanwhile, rescuers continue to remove explosive methane gas from the site.