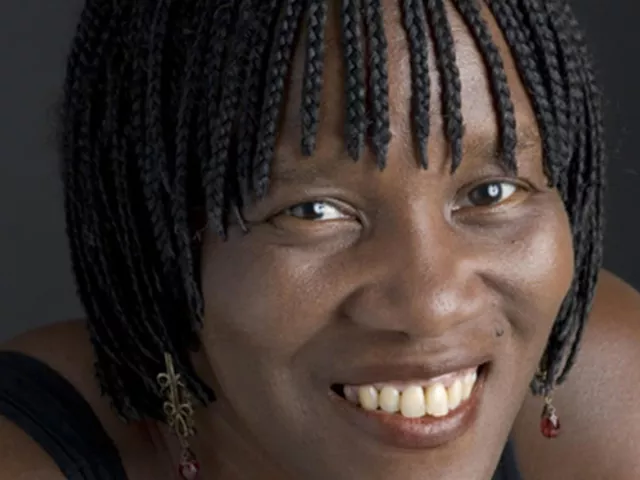 Tonight at 7 pm at the Fox: Patricia Smith Smith is a poetry slam champion, a former Georgia Tech professor, and a National Book Award finalist for her fifth collection of poems, Blood Dazzler, which focuses on the effects of Hurricane Katrina. It's free for students and $20 for everyone else
Poem snips from Blood Dazzler:
from "Man on the TV Say":
Go. He say it simple, gray eyes straight on and watered,
he say it in that machine throat they got. ****
Pick up y'all black asses and run.
Leave your house with its splinters and pocked roof,
leave the pork chops drifting in grease and onion,
leave the whining dog, your one good watch,
that purple church hat, the mirrors.
Go. Uh-huh. LIke our bodies got wheels and gas....
from "The President Flies Over":
***
I don't ever have to come down.
I can stay hooked to heaven,
dictating this blandness.
***
I understand that somewhere it has rained.