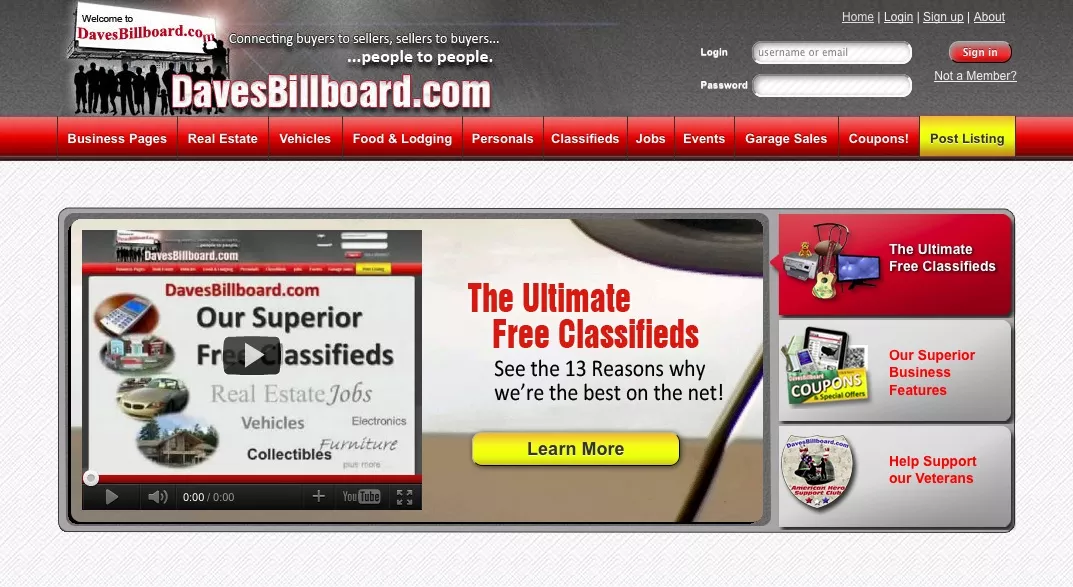 Six years after Spokane got its own Craigslist site, local entrepreneur Dave Spiker has launched Davesbillboard.com, a classifieds site that he hopes will compete with the international behemoth from San Francisco.
"When held up to Craig's List, Davesbillboard.com is easier to use, safer for the user and offers greater security and flexibility," Spiker noted in Ed Clark's How's Business email newsletter on Monday, "while simultaneously creating a platform to help our wounded veterans."
It's unclear, though, just what niche Spiker hopes his site will fill. The site is visually cluttered, the listings are sparse, and in the Business and Food & Lodging pages, potential advertisers have to pay fees of up to $400. This, at a time when websites and Facebook pages are free and easy to use.
Granted, the site does claim to donate a percentage of every dollar to charities that support war veterans, but its sales pitch is still shaky. On its front page, the site boasts of the "13 Reasons why we're the best on the net," but several of those services — including free QR code generation and "Over 300 Social Network Share Links" — are already free and readily available elsewhere.
What do you think? Is Dave's Billboard the next Craigslist? What niches remain to be filled in Spokane's online business community?