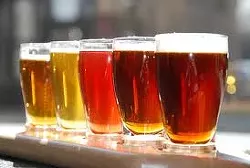 The Viking Tavern, the longtime pub across from the Spokane Arena unexpectedly closed doors today.
Bartender Tanner McCallum was supposed to work this evening. She says owner Barbie Randazzo called her this morning and said the tavern was closed due to tax problems.
"We had no clue there were any problems," McCallum says. "We are all completely distraught right now. Barbie sounded like she didn't know what was going on either. She didn't see it coming."
Four bartenders – including one who is almost eight months pregnant – three cooks, one janitor and owner Randazzo are currently out of work due to the closure. McCallum says Randazzo mentioned that new owners were interested in the building that had been occupied by the tavern since 1998.
Randazzo could not be reached for comment.