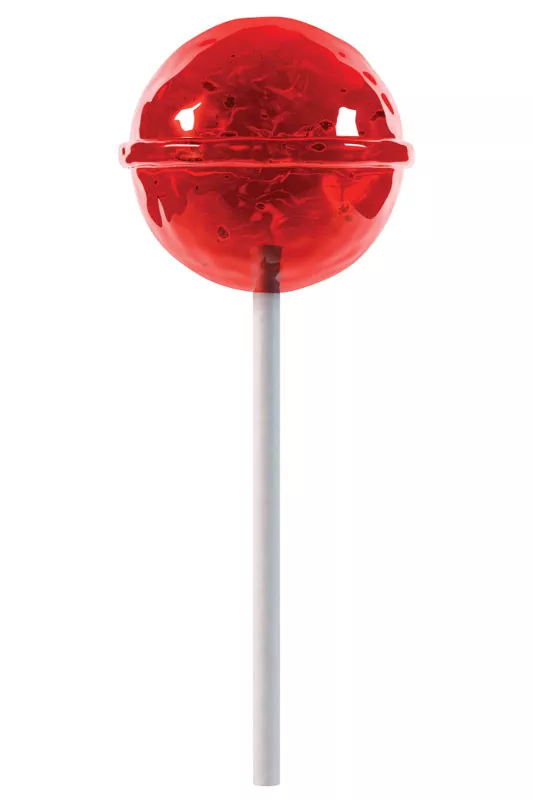 Take something as innocent as a Tootsie Pop, top it with some infected spit, throw in a wacky entrepreneurial vaccine-evader and you've got the makings of a fantastic news story.
The Chickenpox Lollipop controversy of late November 2011 was like crack for parenting bloggers: "Epidemic Hazard in Nashville," "Middle Ages Vigilante Vaccination," "Just the Gift for Bio-terrorist Moms," read the headlines.
Tennessee mother Wendy Werkit had used Facebook to sell $50 Tootsie Pops contaminated with her sick children's saliva. She was wary of the varicella vaccine that was being administered to children to prevent chickenpox, and she claimed to be giving other wary parents a way to intentionally expose their children to chickenpox.
But the likelihood of the chickenpox virus staying active long enough to infect the healthy child waiting for it at the other end is minute. Also, sending contagions through the mail (remember anthrax?) is a federal offense.
"It's the silliest thing I've ever heard," says Sarah Griffith, a registered nurse with Spokane Public Schools. "It seems kind of desperate.
"It is so different from what we would do for our children in any other circumstance," says Griffith. "As parents, we go to great lengths to protect our children from illnesses and pathogens. This just boggles my mind."
But for parents looking to minimize exposure to what they deem "unnecessary vaccines," the natural immunity path — already-licked lollipops aside — isn't all that mind-boggling.
Kara, a Spokane mother immunized her two kids (7 and 2) for what she considers "life-threatening diseases" like meningitis, diphtheria and measles. "But my initial reaction when I heard they had a vaccine for chickenpox was, 'Really? Why?'"
In fact, most parents who choose not to vaccinate against chickenpox simply aren't worried about it. In a 2009 Parental Vaccine Safety Concerns survey by the American Academy of Pediatrics, a full 78 percent of parents, when asked about their refusal of the varicella vaccine, said they "would rather have my child get this disease."
But Dr. Ponrat Pakpreo, who specializes in pediatric and adolescent medicine through Providence Medical Center, says parents may not be considering the potential complications of the varicella zoster virus.
"There is more to getting chickenpox than 'I've got a few spots,'" she says. "The older you are, the more severe the case. There is a higher likelihood of pneumonia, dehydration; in some cases the virus can go into the bloodstream or turn into a staph infection. But trying to convey all this to parents as they are making their choice is hard."
Spokane pediatrician Matt Thompson says prior to the vaccine, up to 10,000 children a year were hospitalized with chickenpox complications.
"There used to be about 100 deaths a year," Thompson says. "Now it's more like 10 — almost always in unvaccinated children."
Washington state allows parents to opt out of immunizations for philosophical or religious reasons. In the 2007-08 school year, nearly 7 percent of parents signed exemption forms, and the National Immunization Survey of 2007 showed just 69 percent of Washington children between 19-35 months old had a complete vaccination series.
Meanwhile, Centers for Disease Control statistics in 2010 showed as few as 80 percent of Eastern Washington children receive the varicella vaccine. Since July 2010, health care providers have been required to sign the Certificate of Exemption for unvaccinated children to attend school, in an attempt to improve vaccination rates to the 90 percent level needed to prevent disease outbreaks. While Griffith wants to respect the right of parents to choose, she has a hard time understanding the choice not to vaccinate.
"I really, truly believe that [vaccines] are the greatest medical miracle ever," she explains. "Vaccines have completely changed the parent-and-child bond. Prior to immunizations, children died. Now we know that our children are going to be with us for a lifetime, and it has allowed us to delve into a bond that wasn't possible before."
Kara says she and her husband measure the risk of harm in any major parenting choice. And in the case of chickenpox, it doesn't seem major. She says, based on discussions with her pediatrician, she felt the immunity offered from getting the disease might be superior to the vaccine. Research on the vaccine seems to show immunity persists at least 25 years, as long as the vaccine has been available.
If future studies show the immunity from the vaccine is fading, a booster shot might someday be advised, according to the Centers for Disease Control. Some parents worry kids might not realize they could need a booster at some point in the future and end up getting the disease when they are older and it is more serious.
Griffith contends that any degree of discomfort, even from "routine illness," is unnecessary. "[Intentional] exposure is a way to get it done, but it just seems silly when we have another option where kids won't have a fever, sores and live in misery."
Even for parents who consider chickenpox a rite of passage, the loss of work time can be significant. When a child contracts chickenpox, he or she needs to stay away from school for five to seven days, while potentially infected siblings can miss up to three weeks of school waiting through a two-week incubation period and another week of contraction and recovery.
"When I was a kid, in the winter, I rode on the floor of our station wagon over the exhaust — it was warmest," recalls Thompson. "In the summer, I rode on top of the beer cooler — it was the coolest. I never was injured or died in a car accident, but that does not mean it was a good idea, safe or should be continued for sentimental reasons.
"Seat belts save lives and reduce injury," Thompson adds. "The varicella vaccine saves lives and reduces suffering."