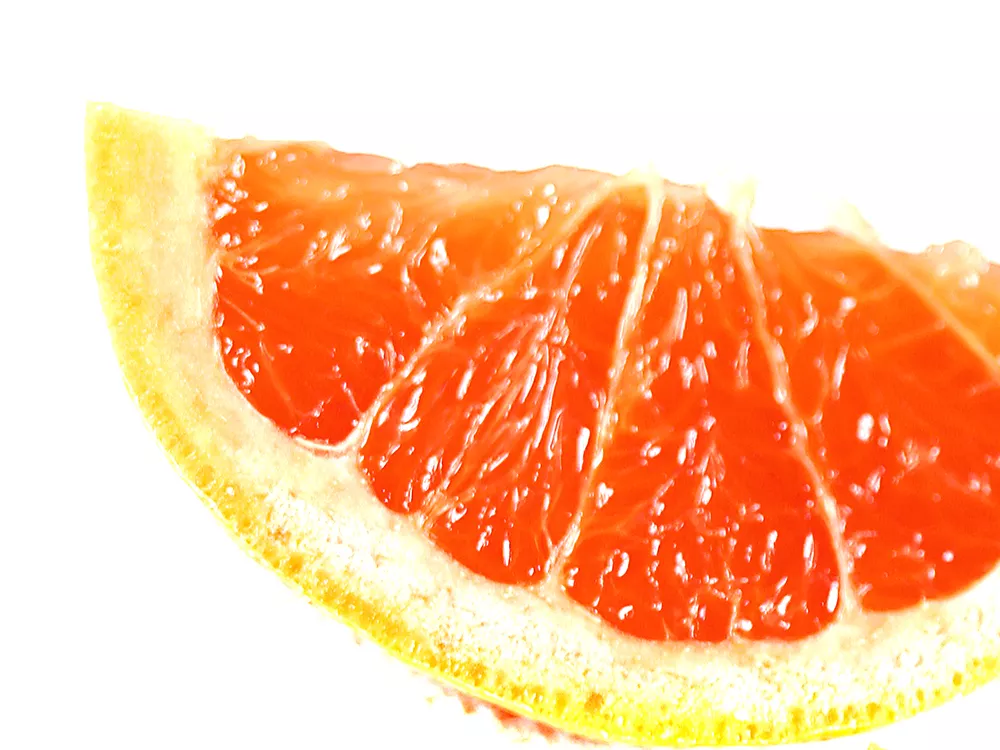 The Rogers High School cafeteria had a problem: Students who weren't buying lunch kept taking fruits and vegetables from the salad bar. They didn't know better. A few years earlier at Shaw Middle School, these kids had been part of a pilot program to offer students healthy snacks throughout the school day, and they had picked up the habit of snacking on as much free produce as they wanted.
The kitchen manager decided not to stop them.
"They were so used to doing that in middle school," says Doug Wordell, food services director for Spokane Public Schools.
Now the program is in selected elementary schools around the nation, including in Spokane and Coeur d'Alene. Some days the kids pick up familiar apple slices or baby carrots. Other days it's jicama with lime, or even more exotic offerings — kumquats, figs, pomegranate seeds, blood oranges.
"It's just great to offer students fresh fruit and vegetables during the school day," Wordell says.
In some schools the snacks are distributed to each classroom; in others, students walk to the hall or cafeteria for a break between lessons. But the concept is the same: If you give kids free produce, they'll eat better now and make better nutrition decisions later on.
It's all part of the federal Fresh Fruit and Vegetable Program, which provides money — $165.5 million in the coming school year, to be exact — for elementary schools with the highest percentages of low-income students. In Idaho elementary schools that made the cut for next year, at least 62 percent of students are eligible for free or reduced-price lunch. In Washington, the threshold has typically been at least 70 percent.
A national study of the program published earlier this year found that kids have been eating more fruits and vegetables without an impact on overall calories they consume each day. But a more significant difference was the enthusiasm — students in participating schools were more likely to agree that they like trying new fruits and vegetables.
"For fruits, students in FFVP schools were more likely than students in non-FFVP schools to agree that they like most fruits and they like to try new fruits," the report concluded. "There was also greater FFVP student agreement that they liked to try new kinds of vegetables."
Getting kids outside of their apples-and-bananas comfort zone is part of the fun. Idaho state suggestions include mangosteen, persimmon, romanesco, sea beans, cherimoya and ugli fruit. Ed Ducar, food services director for Coeur d'Alene schools, says that around Halloween they've served rambutan — a tropical fruit with a hairy-looking red exterior that when cut open resembles an eyeball. "It's kind of a prickly-looking thing," he says.
But it's not just about the exotic. Ducar tries to offer fruits and vegetables that kids can easily find at grocery stores and farmers markets, at affordable prices.
Cost is a constraint for schools, just as it is for families — fresh blueberries may be delicious and touted as a "superfood," but they're also expensive. In the study, schools cited cost as the main reason for not serving fruits like cherries, mangoes and berries. Pineapple spears are a student favorite in Spokane and Coeur d'Alene schools, but they're too expensive to offer frequently.
Some vegetables are a harder sell — Brussels sprouts, asparagus, zucchini and squash, for example — but the program is overwhelmingly popular. When it started in Spokane schools, Wordell says, he couldn't walk into a school without teachers stopping to say nice things about it. And he's confident the effect will extend beyond the classroom.
"In 20 years this will impact the food choices of these students and their families," he says.