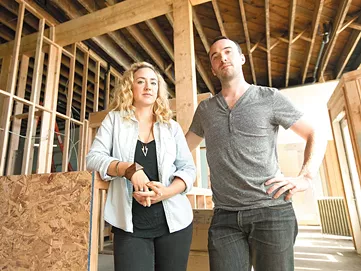 After much hype, The Bartlett's grand opening weekend has been postponed due to extenuating circumstance. The event that was supposed to host such artists as Blouse, Typhoon, Terrible Buttons, Cave Singers and many more Thursday through Sunday has been moved to January.
While the owners of the all-ages venue, Karli and Caleb Ingersoll, feared this might happen, in the past week it had really seemed to the pair that things were falling into place to make the celebration weekend a reality.
Here's what the owners said in a statement posted on the Bartlett's website this morning:
"Due to some unfortunate circumstances we are forced to postponed our scheduled grand opening weekend. We have worked so hard to avoid this worst-case scenario, but many things are out of our control. Hard work, planning and lots of volunteers has put us right on the edge of opening, but a few big things linger which are keeping us from final inspections and occupancy permitting."
According to Karli, the shows already on the schedule in the coming weeks, such as the Marshall McLean CD release party on Nov. 16 and Blitzen Trapper on Nov. 19 will still happen.
UPDATE: Indiegogo ticket holders will be able to use those for the four shows in January, Karli says, everyone else will have their tickets refunded. Note, the same lineups can't be promised due to scheduling.